Feb. 12 - Feb. 28, 2021
Thursdays-Sundays
This Broadway smash hit, with music and lyrics by Dolly Parton, is based on the memorable film. Set in the late 1970s, this hilarious story of friendship and revenge in the Rolodex era is outrageous, thought-provoking and even a little romantic. Pushed to the boiling point, three female coworkers concoct a plan to get even with the sexist, egotistical, lying, hypocritical bigot they call their boss. While Hart remains "otherwise engaged," the women give their workplace a dream makeover, taking control of the company that had always kept them down. But will their plot work? And can a team of secretaries really get ahead in the impenetrable boy's club?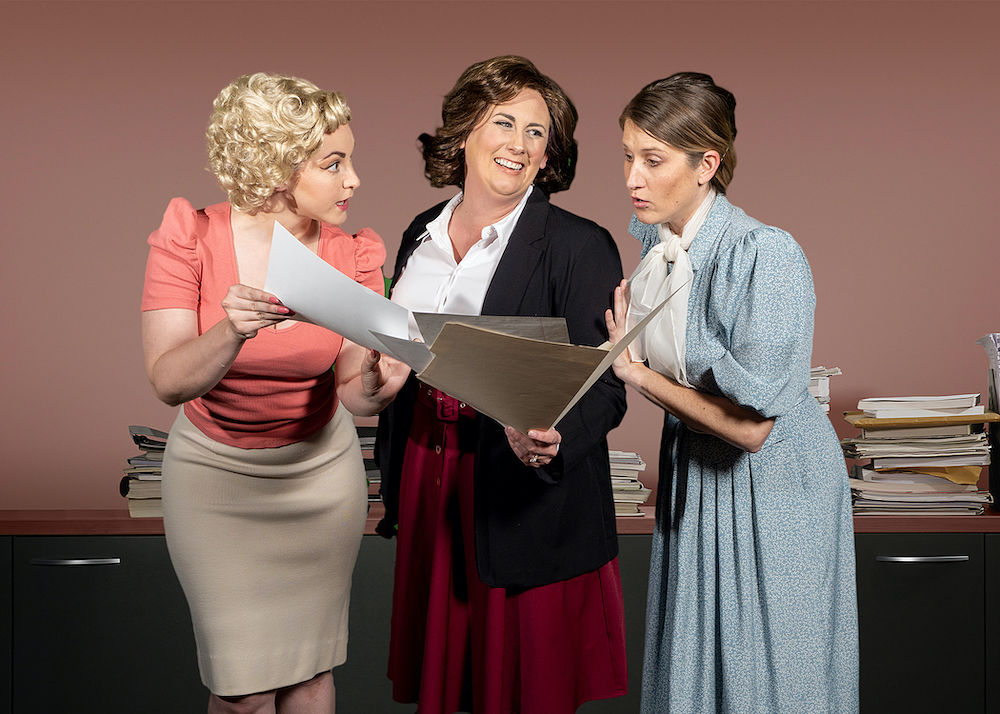 Cast in the production are Heidi Melton as Violet Newstrad, Savannah Sprinkle as Doralee Rhodes, Heidi Eubanks as Judy Bernley, Catherine Peterson as Roz Keith, Kirk Kelso as Franklin Hart, Steve Sommers as Dwayne Rhodes, Elliott Dooley as Joe, Daniel Melton as Dick Bernley, Mason Sommers as Josh, and Paul Taylor as Russell Tinsworthy.
Performing supporting roles and also members of the ensemble are Helena McFarland as Missy Hart, Julie Staffel as Maria Delgado, Amy Taylor as Margaret, Sheri Robinson as Kathy, Christy Brown as the Candy Striper, Lucinda Harvey as the Doctor, Barry Sikes as Bob, Sealy Sikes as the Detective.
Also performing in the ensemble with multiple roles are Autumn Sharp and Tyson Zinsmeyer.
This production has been generously underwritten by Carol Ann Shepherd and PCAA/Oktoberfest
---
9 to 5, the Musical
by Dolly Parton, Patricia Resnick
Fredericksburg Theater Company
Thursdays-Sundays,
February 12 - February 28, 2021
Performances added:
Thursday, February 25, at 7:30 p.m.
Saturday matinee February 28 at 2 p.m.
Rated PG-13, Adults $29 / 17 & Under $12)