Dec. 04 - Dec. 20, 2020
Fridays-Sundays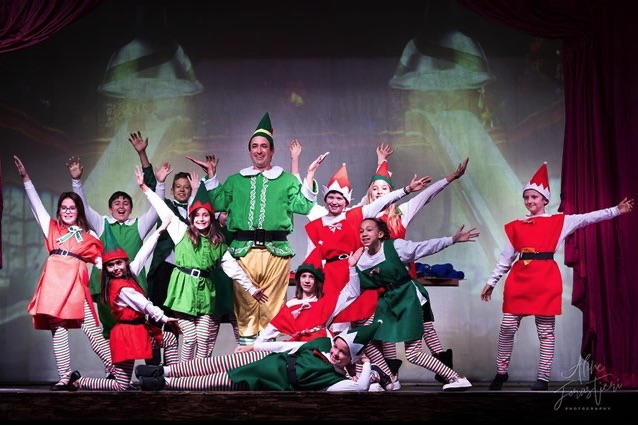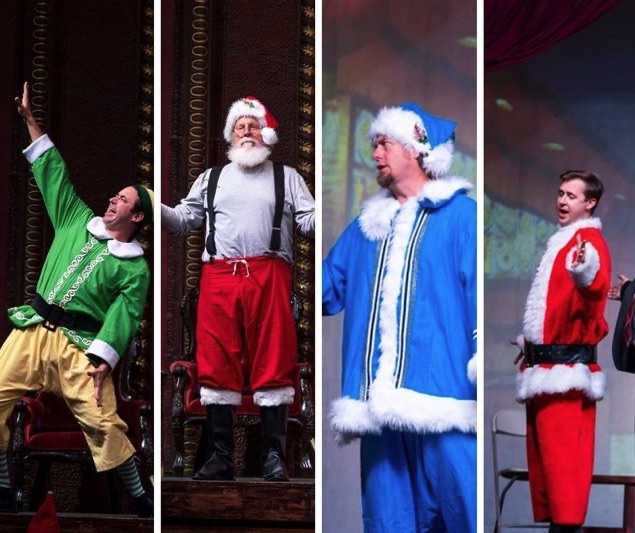 ---
Elf, the musical
by Matthew Sklar, Chad Beguelin, Bob Martin, Thomas Meehan
Bastrop Opera House
Fridays-Sundays,
December 04 - December 20, 2020
December 4, 5, 11, 12, 18, 19, 2020 at 7:30 pm
December 5, 6, 13, 19, 20 at 2:30 pm
Adults $15 reserved seating
Children $14 and under $12 reserved seating
​
LIVE Streaming Dates -- FRIDAYS
December 5, 12, 19 at 7:30 pm
Single ticket $12; Family ticket $24
Keeping our audience members, actors, staff and volunteers safe is very important to us. Here is what you can expect from us as we follow and adhere to Covid-19
Safety guidelines
All staff, volunteers and patrons are required to wear mask upon entering the Opera House. Patrons may remove their mask once they are seated. However, mask must remain covering the face if you are up out of your seat.
​Hand sanitizer will be available to patrons upon entering the theatre.
​All staff, volunteers and actors will have their temperature checked upon arrival at the Opera House.​
Seating will begin 30 minutes before the show in order to keep foyer from becoming crowed.
Social distancing is required in the foyer. ​Restrooms will be monitored. In order to adhere to social distancing, only two people at a time will be able to enter restrooms.
Seats will be limited and reserved in order to space our seats according to safety guidelines. No tickets will be sold at the door.​
Before each performance, our entire building is sanitized both by thoroughly cleaning by hand with disinfectant as well as being sprayed with hospital grade disinfectant using a commercial aerosol fogger. Each individual seat is also sprayed. ​
All actors will be wearing clear mask during performances.
Hope to see you soon!