Jan. 16 - Jan. 26, 2020
Thursdays-Sundays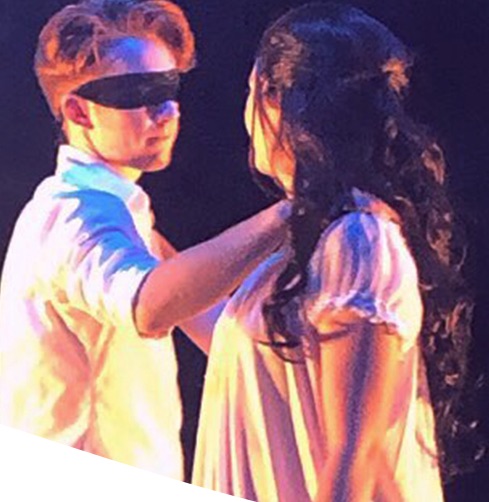 A poor physician's daughter who's in love with a count. A sick king who's willing to grant any wish in order to be cured. A war. A challenge. A quest. All the classic fairy tale ingredients. But how far will the charismatic and manipulative Helena go to claim Bertram as hers? Is all really well that ends well? Shakespeare's original problem play raises more questions than it answers.

This innovative production blends live theatre with dance film for a unique approach to a timeless story. From the production company that brought you Shakespeare in the Dark: Macbeth last Halloween at the Driskill Hotel, All's Well That Ends Well is another Shakespeare play you don't want to miss.

~

Content note: This play contains mature themes, including a plot point of sexual assault in the form of a Shakespearean bed trick.

Accessibility note: Every performance will be fully captioned as part of our commitment to arts accessibility. The Long Center also provides ALDs free of charge.
Past is Prologue Productions aims to ignite the world with fresh perspectives on Shakespeare's work. Through film, theatre, dance, and other forms of art and performance, we take a new approach to old work, always starting with the text, and finding interpretations to help make this canon of plays more relevant and meaningful to a modern audience. ​
---
All's Well That Ends Well
by William Shakespeare
Past Is Prologue Productions
Thursdays-Sundays,
January 16 - January 26, 2020
Rollins Theatre
Long Center
701 Riverside at South First,
Austin, TX, 78704
Thursdays - Sundays at 8 p.m.; Sunday matinees at 3 p.m.
Tickets start at $19 plus fees charged by Long Center Box Office.
On-line link HERE. (page up but not functioning as of December 13, 2019)
Questions? Call the 3M Box Office at (512) 474-LONG (5664), TTY (800) 735-2989.