Oct. 18 - Nov. 09, 2019
Fridays-Sundays
Late one night in 1937, HP LoveCraft sits dying from cancer. As he completes one of his greatest masterpieces, the midnight hour strikes and he is visited by the force of Darkness. Long ago he struck a dark bargain, his soul in exchange for visions and dreams to use for his writings, and now the time to pay his part of the bargain has come.

As LoveCraft fights for his soul, he will be taken on a dark musical journey - only at the Overtime Theater. Join us for this comedic musical that will take you through Darkness and Space!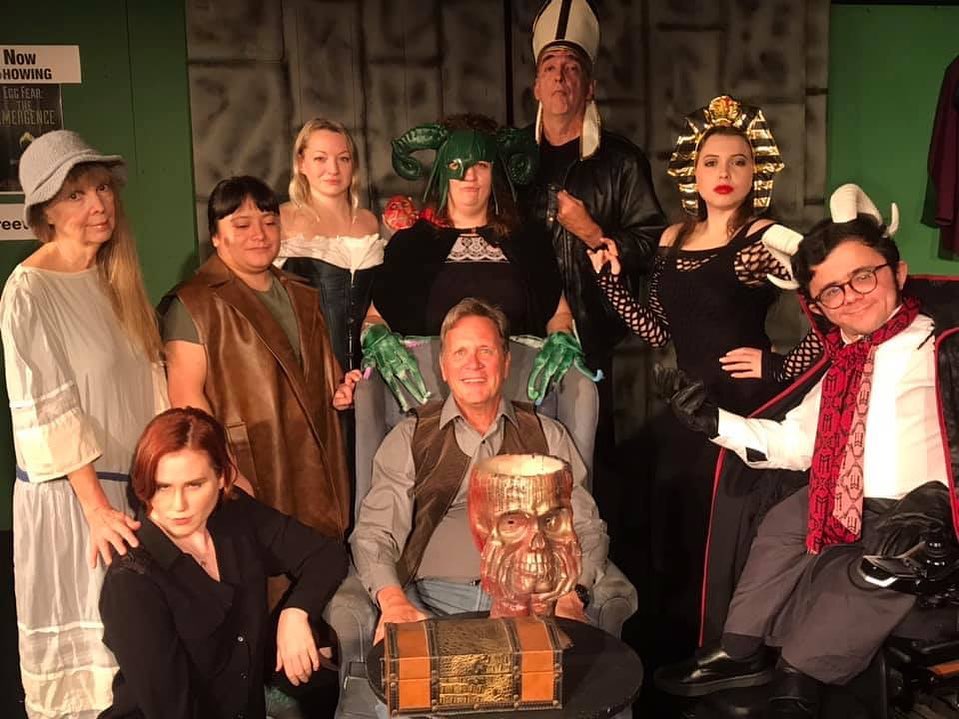 Cast:
Deborah Basham-Burns
Lacey Dalby
Alan Delafield
Barry Goetl
Sarah Goodwin
Ashley Hamilton
Elise Hernandez
Jessica Roberts
Meaghan Setterbo
Kurt Wilkinson

Written and Directed by: Scott McDowell
Assistant Director: Jenny Taylor
Stage Manager: Angie Hernandez
---
LoveCraft: The Musical
by Scott McDowell
Overtime Theater
Fridays-Sundays,
October 18 - November 09, 2019
Performance Dates: Oct. 18 – Nov. 9, 2019.
Oct. 18, 19, 25, 26, Nov. 1, 2, 8, 9 at 8:00 pm; Sunday, Oct. 27 at 3:00 pm & Sunday, Nov. 3 at 7:00 pm
For more information, contact The Overtime Theater at 210.577.7562 or theovertimetheater@gmail.com.