An Evening with Edgar Allan Poe
by Overtime Theater
Jul. 05 - Jul. 27, 2019
Fridays-Sundays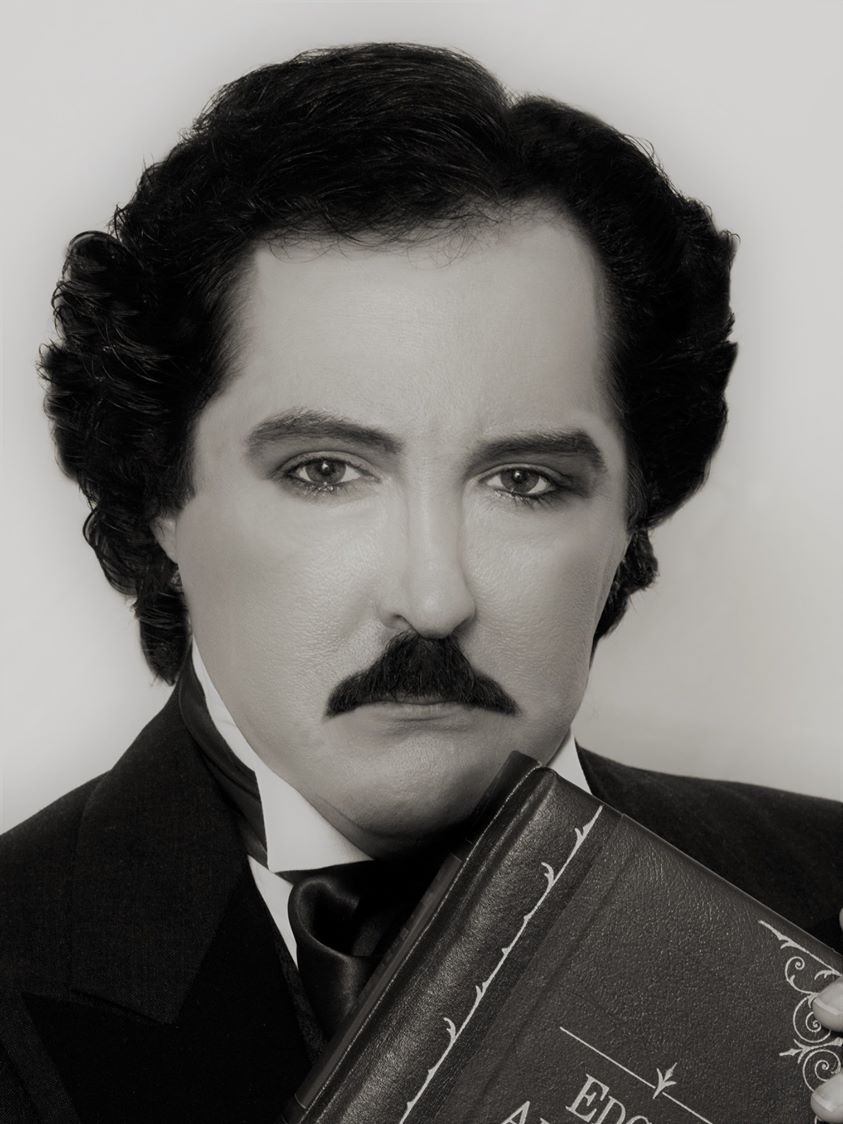 A journey through the dark and twisted world of Edgar Allan Poe
Written and Directed by Derek Berlin
Starring Derek Berlin
Almost a week before his death Edgar Allan Poe was found wandering the streets of Baltimore, delirious and incoherent. An Evening with Edgar Allan Poe takes us inside Poe's dream state, sharing the writer's life story. From Purgatory, Poe spins his last haunting ghosts of thought: a personal tale of pain, sorrow, and the desire for his soul's redemption. Rediscover Poe's gothic and macabre glory in this one-man show starring Derek Berlin.
Feature/interview with Derek Berlin by Kurt Gardner, SA Arts Scene, July 1, 2019
Derek Berlin is a graduate of Trinity University's Theater Arts program. He received additional acting training at The Actor's Segue Studio in Los Angeles, CA. His film credits include two film pilots for HBO and commercials. He has also been featured in printed advertisements. His most memorable theatrical roles include Ralf in Frozenand Nosferatu in the original musical Nosferatu; for this last he received an Alamo Theatre Arts Coalition Globe Award for Lead Actor in a Musical.
For Mr. Berlin's performance in his one-man show My Name was Dorian…Dorian Gray he received a Globe Award for Lead Actor in a Drama and the show was awarded Globe Awards for Script Adaptation, Original Score, and Best Overall Production.
---
An Evening with Edgar Allan Poe
by Edgar Allan Poe, adapted by Derek Berlin
Overtime Theater
Fridays-Sundays,
July 05 - July 27, 2019
July 5-27, 2019 at The Overtime Theater
Fridays and Saturdays July 5, 6, 12, 13, 19, 20, 26, 27 @ 8:00 pm
Sunday, July 14 @ 3:00 pm
Sunday, July 21 @ 7:00 pm
Tickets are $15.00 general admission and available at the theater or online via