Jun. 13 - Jun. 23, 2019
Thursdays-Sundays
Peggy's usual lunch date (and usual lunch drink) with her middle aged children turns from routine conversation to life-changing revelation. Peggy, alternately sweet and acerbic, skillfully maneuvers to keep control, navigating secret lives and big lies, on a day that turns out to be anything but normal. Her two children must come to grips with the fact that parents, at any age, have lives which may be very independent of their children's.

Featuring Catherine Babbitt, Kathy Couser, Sarah Fisch, and Andrew Thornton.
Directed by Eva Laporte

"[FOUR PLACES] deals with the emotional devastation of a modern family, and it is Johnson's acute, stinging humor that ultimately makes the witnessed agony such an enjoyable theatrical experience." – CHICAGO FREE PRESS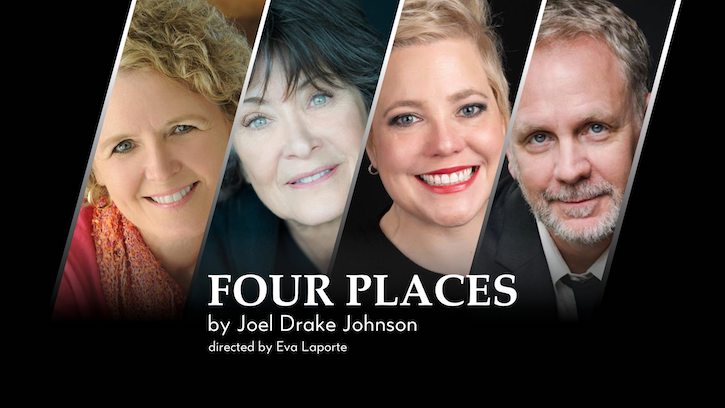 ---
Four Places
by Joel Drake Johnson.
The Surround Project
Thursdays-Sundays,
June 13 - June 23, 2019
June 13 - 23, 2019
8 pm — Thursdays - Saturdays
3 pm — Sunday
There will be an ASL-interpreted performance on Friday, June 25.
TICKETS: $25 each, available now!
Click to purchase via VENDINI.
VENUE: Classic Theatre of San Antonio | 1924 Fredericksburg Rd, San Antonio, TX