Apr. 25 - May. 19, 2019
Thursdays-Sundays
Jarrott Productions is pleased to announce the cast of its next production, Lucy Kirkwood's THE CHILDREN. The play premiered at the Royal Court Theatre in London in 2016, and moved to Broadway in late 2017. It received two 2018 Tony Award nominations, including Best Play. In the play, two retired nuclear scientists are living in an isolated cottage by the sea as the world around them crumbles when an old friend arrives with a frightening request.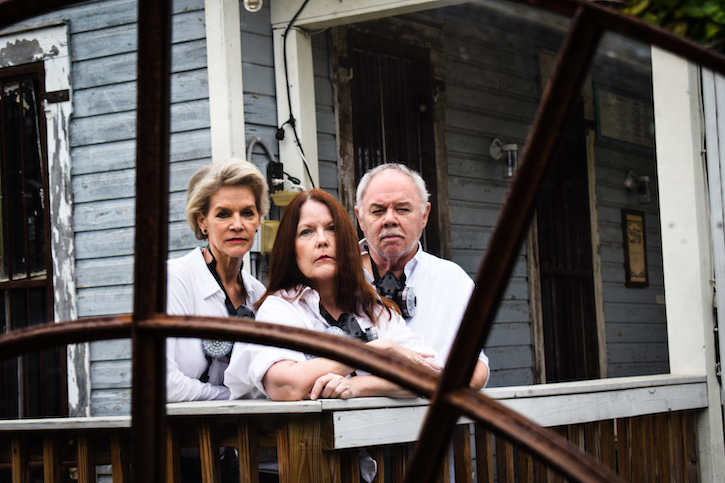 Starring in this production are: Katherine Schroeder, who has appeared in numerous productions for Different Stages and the Paradox Players, and who has extensive regional credits in New York City, San Francisco and Chicago; Pamela Francesca Christian, who has performed with Austin Shakespeare, ZACH Theatre, Hyde Park Theatre and Capitol City Playhouse here in Austin, as well as regionally at theatres in Washington D.C., Michigan, New Jersey and Scotland; and David R. Jarrott, the Producing Artistic Director of Jarrott Productions, who was most recently seen in FOR PETER PAN ON HER 70TH BIRTHDAY, and who won the 2018 Best Leading Actor in a Drama Award from BroadwayWorld Austin for his performance as Andre in THE FATHER.
THE CHILDREN is directed by Carlo Lorenzo Garcia, a recent transplant to Austin from Chicago where he served as the Producing Director for the Mary-Arrchie Theatre from 2008-2016; his work at that theatre garnered several Jeff Award nominations and wins. Here in Austin he has most recently appeared on stage in JUNK and POCATELLO for Street Corner Arts, and THE MADRES for Shrewd Productions.
The rest of the Creative Team includes: Michael Krauss, Co-Scene Designer; Alison Lewis, Lighting Designer; Talena Martinez, Costume Designer; Craig Brock, Sound Designer; Zac Crofford, Technical Director; Lisa Goering, Production Manager; Morgan Brochu, Production Stage Manager; Natalie Garcia, Assistant Director and Marketing Director; and Denise Hodgson and Zoe Riemer, House Managers.
Video promo, May 2, 2019
---
The Children
by Lucy Kirkwood
Jarrott Productions
Thursdays-Sundays,
April 25 - May 19, 2019
Trinity Street Players
Black Box Theatre, 4th floor, First Baptist Church
901 Trinity Street
Austin, TX, 78701
Thursdays - Saturdays at 7:30 p.m., Sundays at 2:30 p.m.
Tickets $23 and $35; Friday, April 26, 2019 opening night $30;Thursday, April 25 preview $15.