Apr. 18 - Apr. 21, 2019
Thursday-Sunday
We're thrilled to present our Godspell cast of performers and musicians! Starring Joshua Denning as Jesus and Coy Branscum as Judas with Michelle CT Alexander Michael Reyna Sarah ZeringueElizabeth Bernhardt, Jessica O'Brien Evelyn LaLonde, D'Mariel Jones, Gus Greene, Robert Joseph Karen Mal, Ann Pittman Zarate, & Claire Jordan!
Conducted by Adam K. Roberts with staging by Manuel Zarate. April 18-21. Tickets FREE!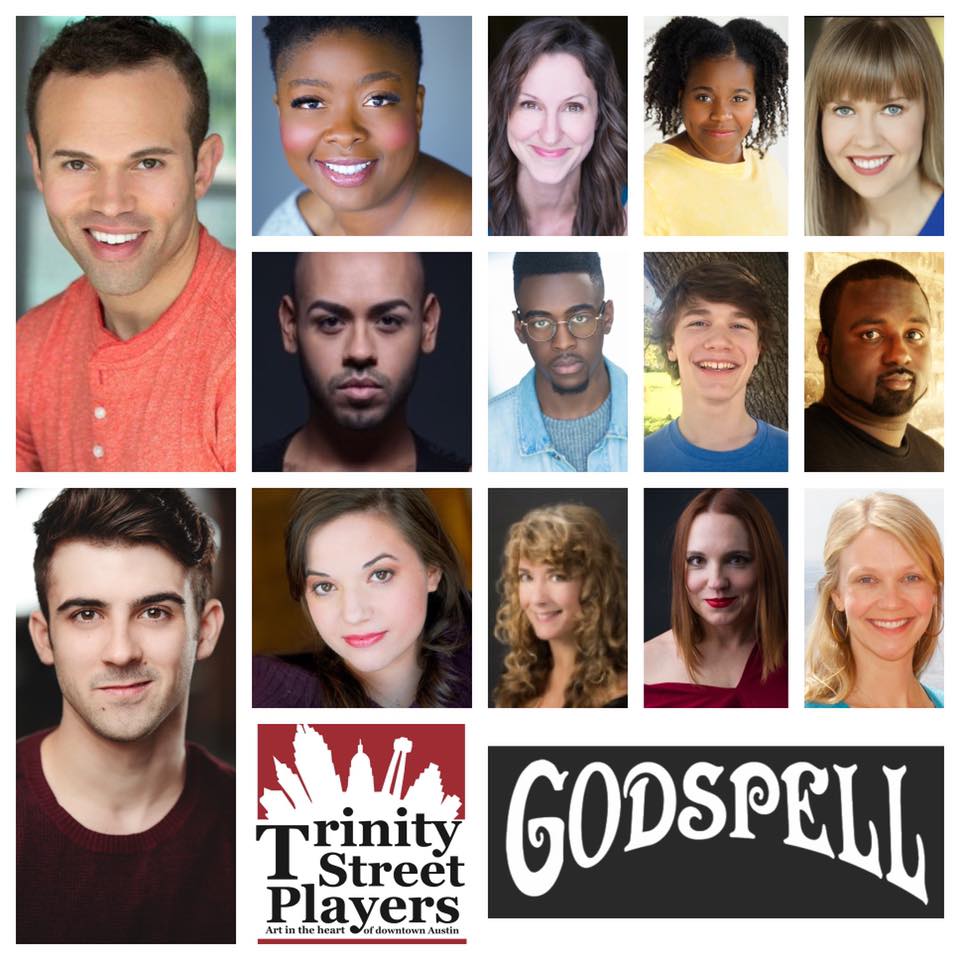 ---
Godspell
by Stephen Schwartz and John-Michael Tebelak
Trinity Street Players
Thursday-Sunday,
April 18 - April 21, 2019
Trinity Street Players
Black Box Theatre, 4th floor, First Baptist Church
901 Trinity Street
Austin, TX, 78701
Free admission; takes place in the sanctuary of First Baptist Church, 701 Trinity Street, Austin.