Mar. 30, 2019
Saturday
A hilarious political satire featuring Prakash Mohandas in dual roles.
TNF Austin Chapter presents a Charity event for educating underprivileged children in Tamil Nadu

Kalalaya's 'NERMAI URANGUM NERAM' - Hilarious political satire play by Krishna Sankar

Donors/ Sponsors (Tickets Included for the whole Family)
** Donors/ Sponsors will be recognized on website and event program guide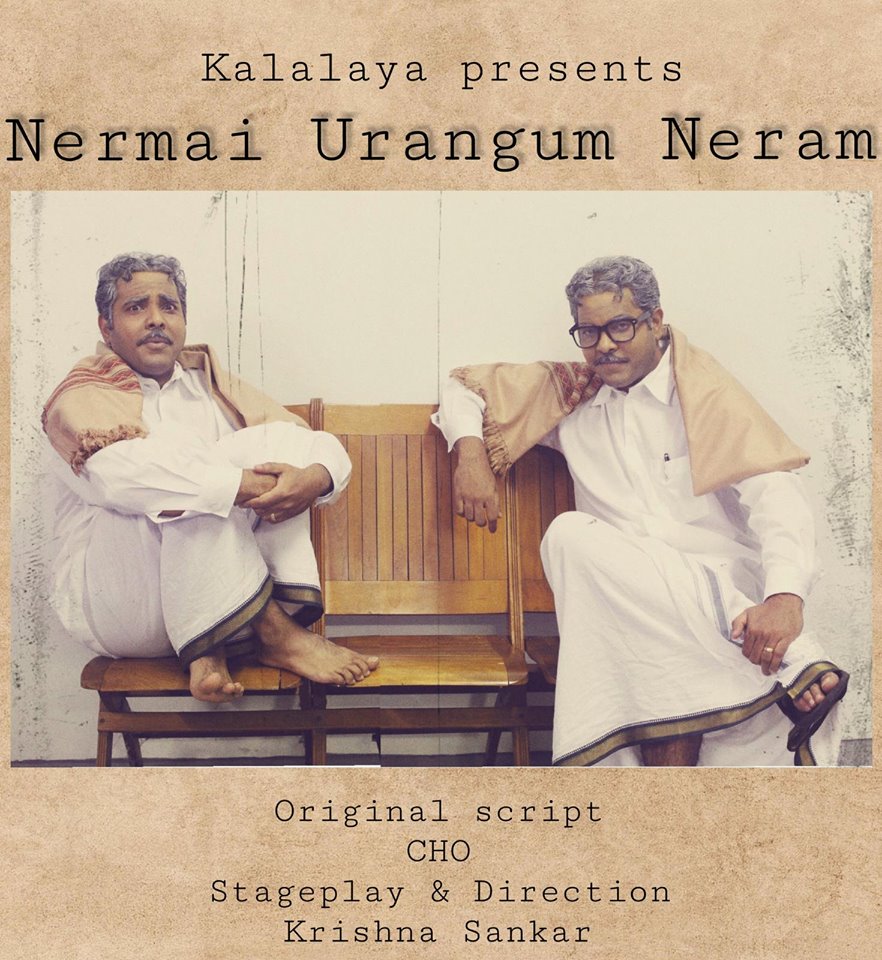 ---
Nermai Urangum Neram
by Krishna Sankar
Kalalaya Productions
More info forthcoming from Kalalaya (click for Facebook page).