Feb. 14 - Mar. 03, 2019
Fridays-Sundays
The legendary Sherlock Holmes and Dr. Watson will grace the stage at the Hill Country Community Theatre in the third show of its 2018-19 season, the comedy "Ken Ludwig's Baskerville: A Sherlock Holmes Mystery" which opens February 14 and runs through March 3.
Stan Farmer will play the charismatic and cunning Sherlock Holmes on his search for the hideous Baskerville beast, whose legend has haunted Baskerville Hall for years. Holmes is joined by his associate and compelling narrator Dr. Watson, played by Tyler Cox. Joining Farmer and Cox to play a host of different characters are Graham Avery, Bess Gershowitz, and Doug Hart. The trio brings thirty-five vivid characters to life including the unwitting victim Sir Charles Baskerville, his close friend Dr. Mortimer and Holmes' loyal landlady Mrs. Hudson. The directors are Laura Gisi and Kay Baker.
Written by Ken Ludwig (Lend Me a Tenor, Moon Over Buffalo), this comedy is performed in the same style as "The 39 Steps." After the rich landowner, Sir Charles Baskerville is found dead, Holmes and Watson are quick onto the trail of a legendary hound that lives on the moors of Dartmoor, in a race against time to save the next heir to Baskerville Hall.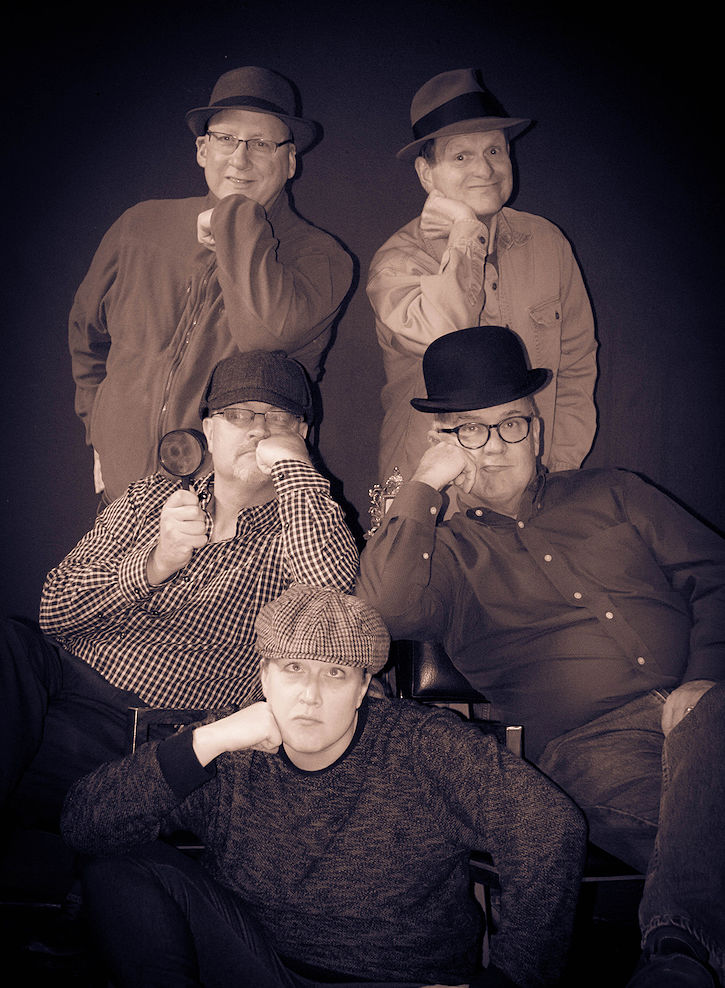 ---
Baskerville
by Ken Ludwig
Hill Country Community Theatre (HCCT)
Fridays-Sundays,
February 14 - March 03, 2019
Show times are 7:30 p.m. Thursday through Saturday, and 2:15 p.m. Sundays.
Tickets go on sale February 7 for the general public.
HCCT Season Subscribers may make reservations starting February 4.