Dec. 28 - Jan. 20, 2018
Thursdays-Sundays
Hope and Charles are a pair of lonely twenty-somethings about to end a supremely uninteresting first date. But just as they say good night, the myriad possibilities of their futures and a life shared together come rushing to meet them. From their first kiss to their first child, from a horrible tragedy to a second chance, each moment moves with breathtaking sincerity that will have you clinging to every word.
Feature by Jasmina Wellinghoff at SA Arts, January 1, 2019
Cast
Hope: Stephanie Lim*
Charles: Nich Witham*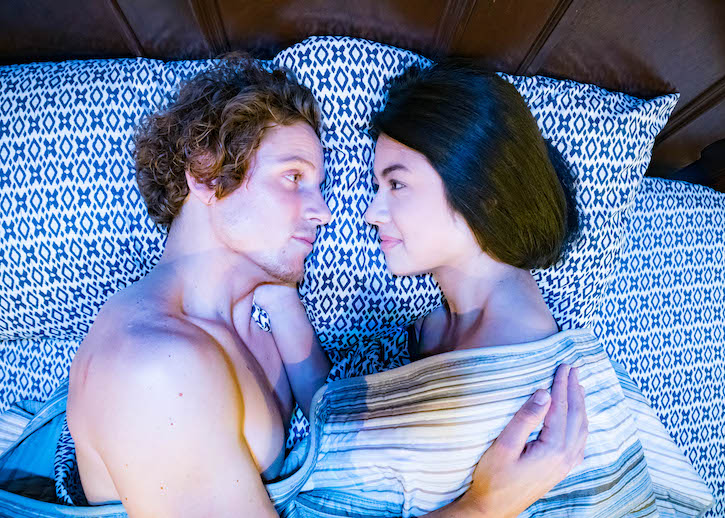 Director: Jim Mammarella
SM: Erin Urick*
Choreographer: Courtnie Mercer
Set Design: Jeremy Whittington
Light Design: Daniel Heggem
Sound Design: Jesse Worley
Costume Design: Sara Brookes
* Member Actor's Equity Association
---
An Infinite Ache
by David Schulner
The Public Theater
Thursdays-Sundays,
December 28 - January 20, 2018
Thursdays - Saturdays at 7:30 p.m., Sundays at 2 p.m.
Tickets $15 - $30 plus service fees, available via

An Infinite Ache runs December 28th - January 20th in the Cellar Theater. For more information, visit our website at thepublicsa.org.
[Artwork and design by Jeremy Whittington]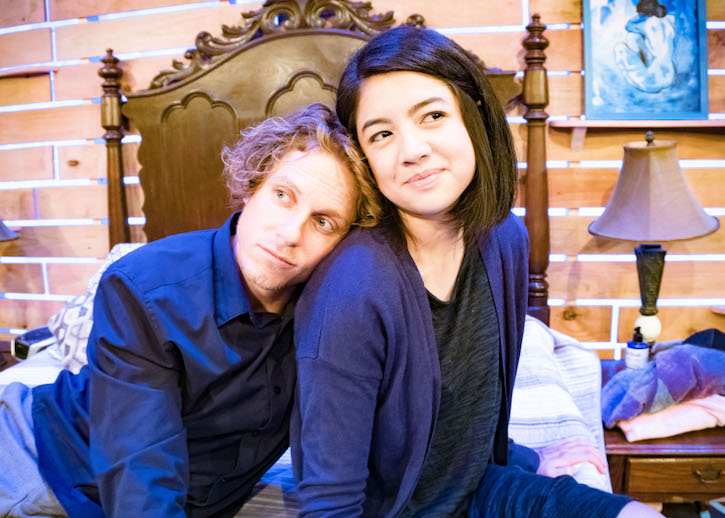 BOX OFFICE: 210.733.7258 or thepublicsa.org
Season Packages:
The 3 show Flex Season Package is on sale now for the 18-19 season. Contact the box office at 210-733-7258 or visit our website for more details on purchasing.
Gift Cards: You can select either the $45 amount for an adult ticket or pick your own denomination. These cards are good for any of the shows in our 2018-19 Season. They can be purchased online HERE!
TICKET PRICES:
Adults may purchase tickets at $30.
Military members (W/ID) may purchase tickets for $25.
Seniors age 60 and older may purchase tickets for $25.
Students (w/ID) may purchase tickets for $20.
Children under 12 may purchase tickets for $15.
Group Rates 10 or more are available. Contact the Box Office at 210.733.7258 or visit our website at thepublicsa.org.
*Additional Ticket Service fees may apply
The Public Theater of San Antonio was founded as San Antonio Little Theater in 1912, as part of the growing Little Theatre movement sweeping the nation. Now housed in the first city-owned, city-built theater in the U.S., The Public Theater holds a place of pride in San Antonio history. In its time, The Public has produced hundreds of plays and reached an audience of millions, including residents and visitors from all over the world. Each year, the Public's staff, with the help of nearly 500 volunteers, produces a series of plays in its two theaters. The Public Theater is San Antonio's first Small Professional Theater.
The Russell Hill Rogers Theater is home to larger musicals while the Cellar Theater houses a variety of dramas, comedies, and experimental works. Both stages host original works by local playwrights as well as classic and recent Broadway hits. Each season, The Public contracts hundreds of local artists, showcasing some of San Antonio's greatest talents.