by Michael Meigs
Published on October 18, 2022
The recipe for A Beautiful Day [. . .] is a big helping of sentimentality, a hefty dose of satire, a touch of disdain, celebration in quantity, and, at the very end, the full contents of a vial of dark, glistening hemlock.
San Antonio's Public Theatre has put up cast headshots and bios for Kate Benson's 2015 A Beautiful Day in November on the Greatest of the Great Lakes, but this is the only onstage image published so far—a cast photo, everyone in character and costumed. Benson provides a vigorous depiction of the familiar confusion of a gathering for the sacred family holiday of Thanksgiving. This static, expectant image looks like many a holiday photo, a souvenir …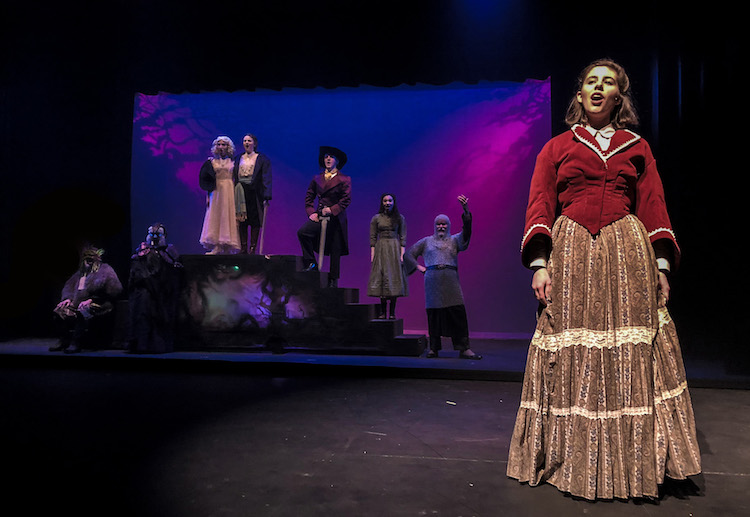 by Kurt Gardner
Published on February 01, 2018
Definitely working in this production's favor is the Public's splendid staging. Director Andy Meyers smartly puts an emphasis on the frequent comedic one-liners, which kept the audience chuckling appreciatively on opening night.
The 2005 adaptation of Little Women is the latest attempt to musicalize Louisa May Alcott's classic, following a 1958 television version and a 1998 opera. In order to insert about 18 numbers (and a handful of reprises) into the story, Alan Knee's book streamlines the plot and provides quick sketches of the characters. That's not a problem, as most audiences are familiar enough with this 150-year-old classic to follow along. However, many of …