Dec. 20 - Dec. 21, 2018
Thursday-Friday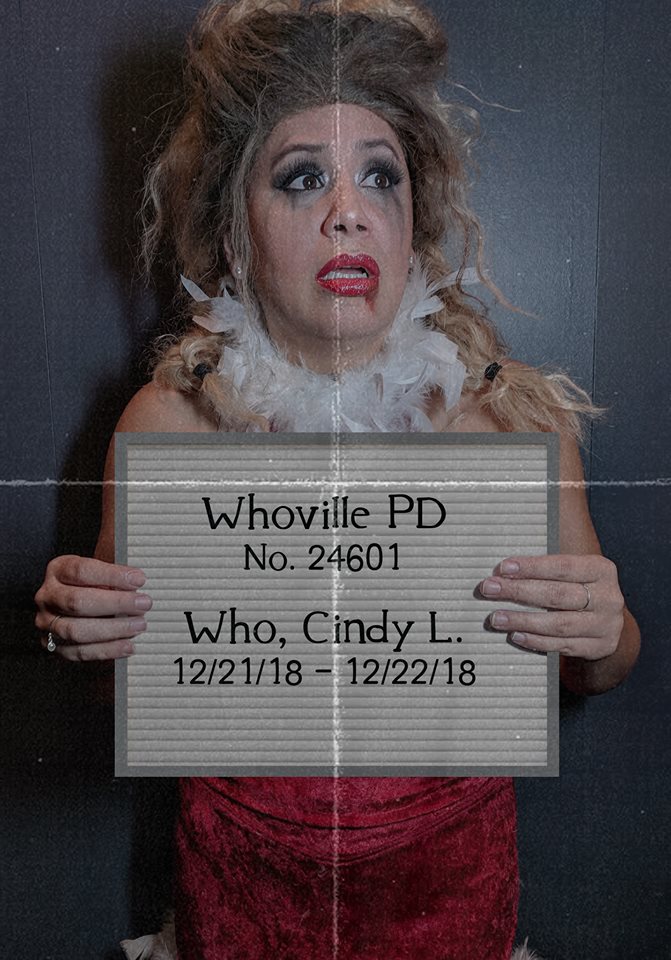 Some of you might have heard a few rumors regarding an additional production this season at TTC. Well our secret is out! This Christmas, TTC is excited to present Matthew Lombardo's comedy in couplets, WHO'S HOLIDAY!
Directed by Andrew Roblyer and starring our very own Artistic Director, Adrienne Dobson, Who's Holiday is a one-act, one-woman comedy full of Christmas joy…and a lot of profanity. You'll meet a middle-aged Cindy Lou Who, now living in a trailer on Mount Crumpit. Watch as she prepares to host a Christmas party for her friends and recalls how she got to this point, starting the infamous night when she first met the Grinch. And like many of us adults who pine for the more magical Christmases of our childhood: there are plenty of adult vices to help her try and cope. So leave the kids at home, and join us for a hysterically funny, wildly irreverent, and surprisingly heartfelt story.
Due to very mature language and content, this production is rated R. And you've only got two chances to see it: December 20th and 21st, so get your tickets now!
---
Who's Holiday
by Matthew Lombardo
The Theatre Company
Thursday-Friday,
December 20 - December 21, 2018
The Theatre Company
3125 S. Texas Ave., Suite 500
(behind Joann Fabrics in the Tejas Center)
Bryan, TX, 77802
Performances at 7 p.m.
Tickets $17 and $20 plus service fees, available online HERE.