Faustus AND The Hunchback Variations
by Capital T Theatre
Nov. 01 - Nov. 17, 2018
Thursdays-Saturdays
The hysterical and brilliant Mickle Maher is back! Capital T is proud to present two short plays by Mickle Maher, the playwright who wrote Cap T's award-winning hits Song About Himself, The Strangerer, There is a Happiness that Morning is and Spirits to Enforce.
The Hunchback Variations is a brilliantly bizarre and funny meditation on the fictional creative collaboration between noted composer Beethoven and noted hunchback Quasimodo as they embark on creating an impossible sound.

An Apology for the Course & Outcome of Certain Events Delivered by Doctor John Faustus on This His Final Evening shows us Doctor Faustus, the man who sold his soul to the devil, in the last hour of his final night on earth – irritated, whining, drunk, and repentant of nothing save his failure to keep a proper diary. He tells the fantastic tale of his life—a life that he claims many authors have gotten wrong.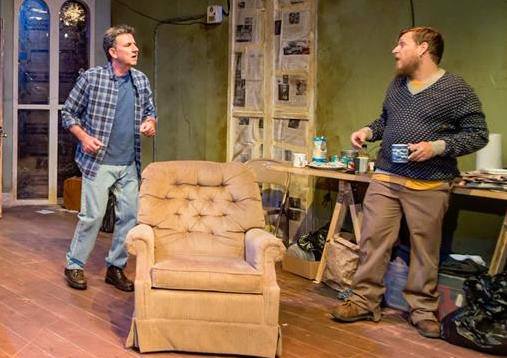 Both plays feature multi award-winning Austin standouts Ken Webster and Robert Fisher and are directed by Cap T artistic Director Mark Pickell. If you like smart, funny theatre and short plays don't miss this double-bill of blithe brilliance.

Running Time: 1 hour 25 minutes with a 10 minute intermission


"It's hard to miss Mickle Maher's brilliance in this ingenious retooling of the Faust legend." -- Chicago Reader

The Hunchback Variations "...leaves the audience shaking with tears of laughter...ingenious..." -- New City
---
Faustus AND The Hunchback Variations
by Mickle Maher
Capital T Theatre
Thursdays-Saturdays,
November 01 - November 17, 2018
Thursdays - Saturdays at 8 p.m.
Tickets $20 general admission, $30 VIP seating, available HERE.