Oct. 30 - Nov. 04, 2018
Tuesday-Sunday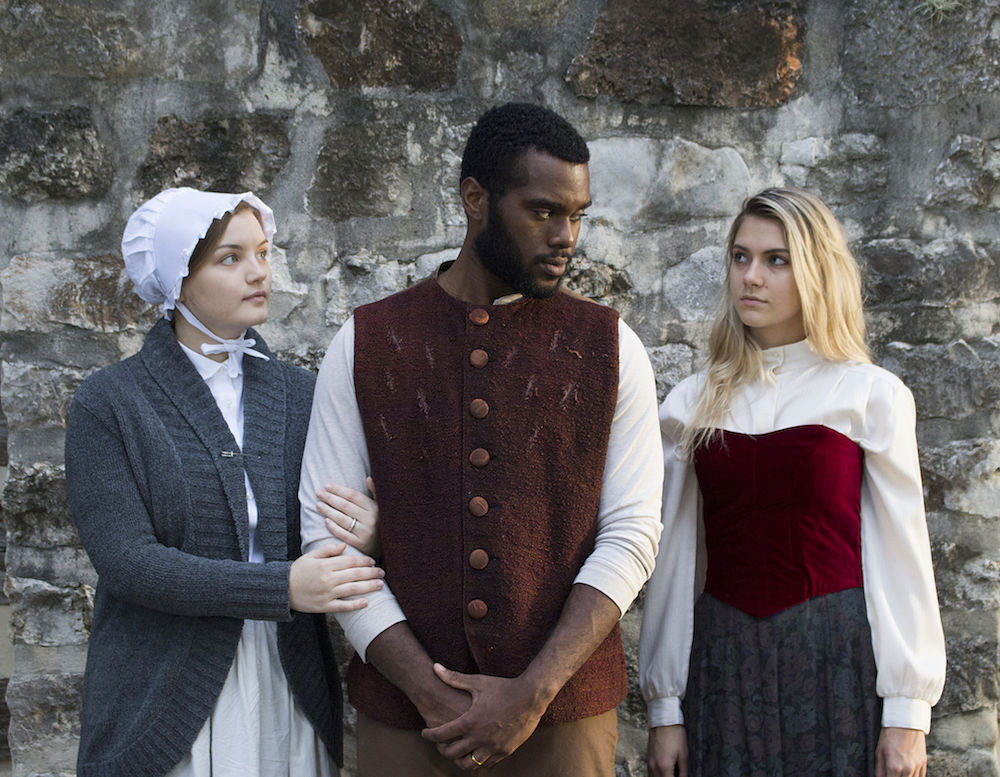 Young girls, caught dancing in a heathen ritual, turn the blame onto others. Alliances between friends and family crumble in a frenzy of allegations. Those who won't confess will be hanged. Based on the Salem witch trials, this play takes a look at what happens when the truth is twisted for personal and political convenience.
The Tony Award-wining play The Crucible by Arthur Miller is a powerfully disturbing fictionalized account of the Salem witch trials that took place in Massachusetts in the 17th century. Rigid religious and moral views contribute to a community's mass hysteria when a young girl and her friends accuse innocent people who have slighted them of performing witchcraft.
Directed by Michael Costello.
---
The Crucible
by Arthur Miller
Texas State University
Tuesday-Sunday,
October 30 - November 04, 2018
Six Performances, Tuesday, October 30 – November 4, 2018.
Tuesday, October 30 at 7:30 p.m.
Wednesday, October 31 at 7:30 p.m.
Thursday, November 1 at 7:30 p.m.
Friday, November 2 at 7:30 p.m.
Saturday, November 3 at 7:30 p.m.
Sunday, November 4 at 2:00 p.m
Tickets: Tuesday – Thursday: $13 adults, $8 students;
Friday - Sunday at 2:00 p.m.: $18 adults, $8 students
Where: Theatre Center Mainstage
430 Moon Street, San Marcos, TX
Parking: Special Event Parking for all fine arts events occurring is now only available in the Edward Gary Street Garage, 405 N. Edward Gary Street. The garage is located on the corner of University Drive and Edward Gary Street for a flat fee of $5 per event. Please Note: The garage attendant will only be accepting cash. Credit/debit card transactions will not be accepted for special event parking.
If accommodations need to be made, please, contact the box office at least 48 hour before the performance date.