Sep. 16, 2018
Sunday
Gilbert & Sullivan Austin presents a Concert Performance of "Patience; or, Bunthorne's Bride." A hilarious and lilting comic opera, Patience satirizes the "aesthetic craze" of the 1870s and '80s, when the output of poets, composers, painters, and designers of all kinds was indeed prolific but whose followers and admirers, some argued, were empty and self-indulgent.

However, we are going to take a few liberties: The Dragoon Guards become university frat guys, the poets are hipsters, and our Patience the milkmaid works in the dairy department of an everyday grocery store. It will be the same delightful story and the same wonderful music, but with a contemporary twist in the setting.

"Patience" has some of Gilbert's finest comedy and Sullivan's most captivating tunes, adding up to a masterwork fully equal to their very best. It has wit, charm, poetry ... and a delightfully complicated love triangle – surely perfect musical entertainment for the whole family!

We hear over and over that too much time passes between productions, so that any individual opera is unseen for many years. With this concert version of "Patience" we hope to be responding to those concerns.

The performance will include slightly edited dialogue and music with grand piano accompaniment performed by some of your favorite singers. Principal actors in suggested costuming will perform the actions of the play, accompanied by a four-part chorus.

All dialogue and lyrics will be captioned.

Artistic Director is Janette Jones, with Music Director Jeffrey Jones-Ragona.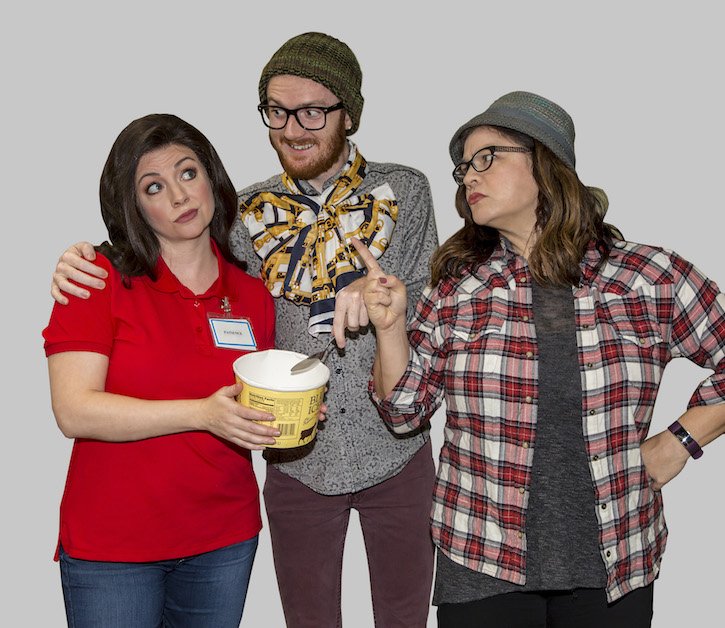 CAST
Patience
Reginald Bunthorne
Archibald Grosvenor
Colonel Calverley
Major Murgatroyd
Lieutenant, The Duke of Dunstable
The Lady Angela
The Lady Saphir
The Lady Ella
The Lady Jane
Mr. Bunthornes's Solicitor
Carol Brown
Brenham Sean Adams
Andy Fleming
Jay Young
Garrett Cordes
Collie Roland
Iona Olive
Leanne Fryer
Chantal Freeman
Rosa Mondragon Harris
David Kaufman
Women's Chorus: Bonnie Bogovich, Patricia Combs, Sarah Manna, Amy Selby

Men's Chorus: Danny Castillo, Lee Moore, Jim Newsome, Jeffrey Jones-Ragona
Pianist: Jeanne Sasaki
---
Patience
by W.S. Gilbert and Arthur Sullivan
Gilbert & Sullivan Austin
Sunday,
September 16, 2018
SUNDAY, SEPTEMBER 16 at 2pm
One of the most lyrical and laugh-filled of the Gilbert & Sullivan operas!
Worley Barton Theater at Brentwood Christian School
11908 N. Lamar | Map |Seating Chart
Buy Tickets in Advance and Save!

or call 512-474-5664
Tickets by phone available M-F 10am-5pm
Advance purchase: $20 Adults | $15 Students over 18 with ID | $8 for 18 & under
Price at the Door: $25 Adults | $20 Students over 18 with ID | $11 for 18 & under
VIP Tickets $50: Reserved premium parking, VIP chair drapes, and recognition in the program and from the stage (unless you prefer not to be recognized).
Group Sales: For discounted group sales of 10 or more, contact Michael Meigs
512-420-0888 or michael@gilbertsullivan.org
Ticket service fees apply on all categories of ticket
Credit card charges will appear as "Long Center"'
Tickets may also be purchased at the Long Center box office