Sep. 14 - Sep. 29, 2018
Fridays-Sundays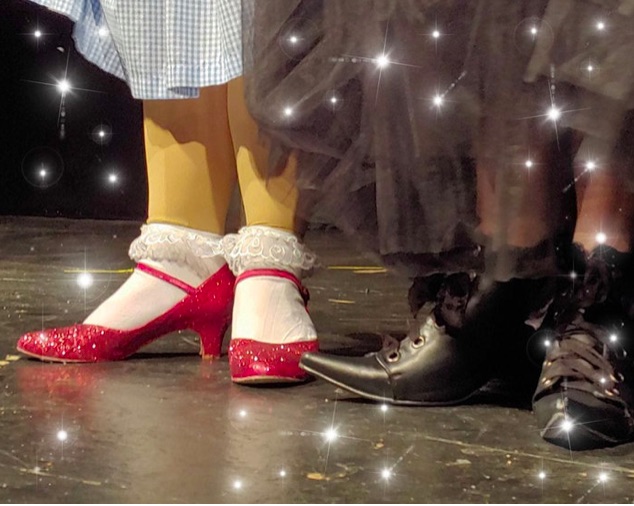 The timeless "Wizard of Oz" tale has been adapted into a dazzling musical. A cyclone carries Dorothy and Toto to the magical Land of Oz. When Dorothy's house squashes the Wicked Witch of the East, she is ecstatically thanked by the liberated Munchkins and given permission to wear the witch's powerful silver slippers. From there, Baum's lovable characters, rubber-legged Scarecrow, Cowardly Lion and Tin Woodsman, join Dorothy on a journey to meet the great Oz. While on their trek, they battle the Wicked Witch of the West, who is determined to get revenge for the death of her sister. This bright musical is charged with a bundle of wonderful songs and thrill after thrill. Eventually, Glinda the Good Witch helps Dorothy defeat the evil witch and her winged monkeys. The great and powerful wizard grants Dorothy's friends their wishes and of course, helps Dorothy return to Kansas.
Starring
Danielle Huber as Dorothy
Danny Absher as Tin Man
AJ Fuex as Cowerdly Lion
Steve Haight as Scarecrow
Bryan McDaniel as Wizard of Oz
Lisa Holcomb as Wicked Witch of the West
Sarah Hoffman as Glenda the Good
​As well as a host of Munchkins, Emerald City citizens, dancing crows and flying monkeys!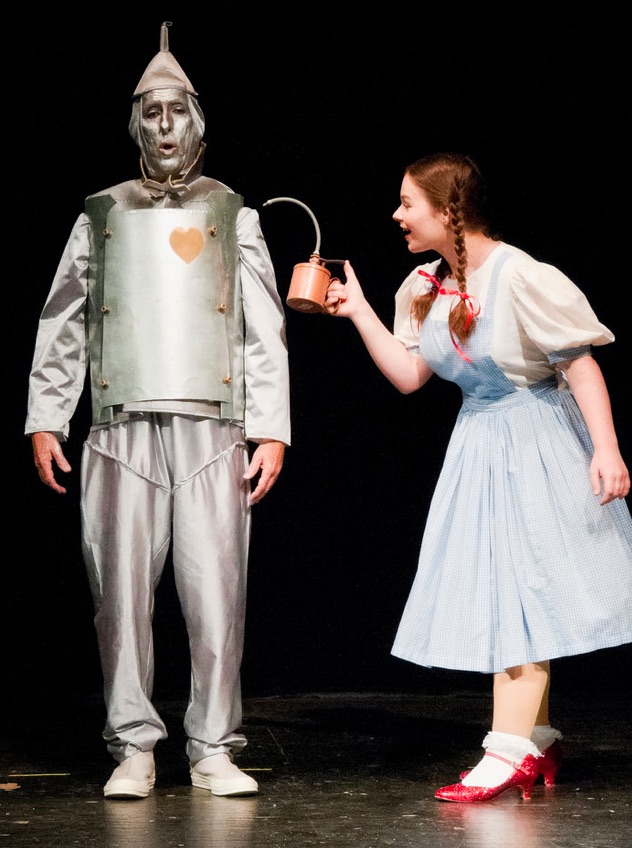 ---
OZ! the musical
by Tim Kelly, Bill Francoeur
Bastrop Opera House
Fridays-Sundays,
September 14 - September 29, 2018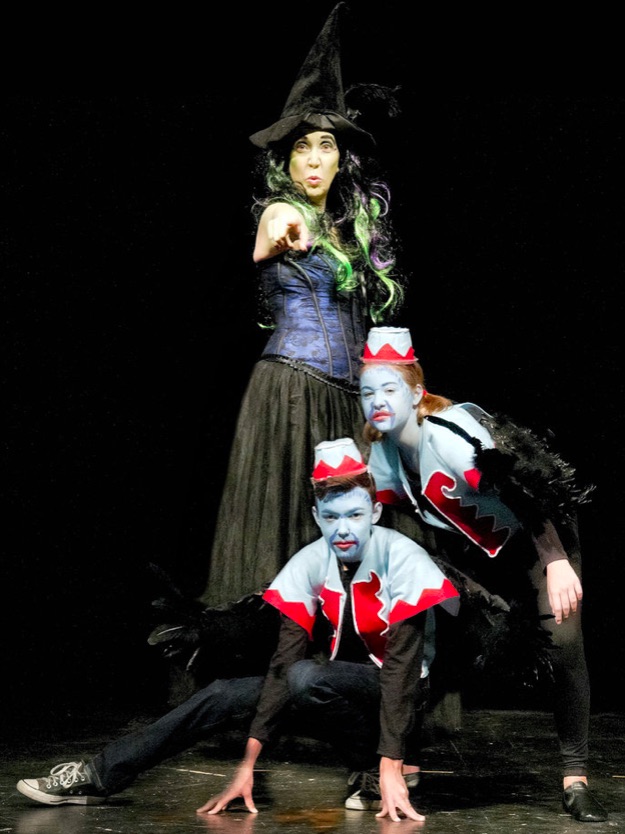 September 14, 15, 21, 22, 28, 29 at 7:30 pm
September 23 at 2:30 pm
Tickets
$15 Adults
$12 Seniors (65 +)
$12 veterans
$10 Students
$8 Children 14 and under