A Magikal Playwright Showcase - Readings from Five Original Plays and Adaptations, Magik Theatre, San Antonio, May 29, 2018
by Magik Theatre
May. 29, 2018
Tuesday
The Magik Theatre presents Magikal Playwrights Showcase
The free event takes place Tuesday, May 29 at 6:30 p.m. and features selections from five new plays by Aili Katherman, Sheila Rinear, Jeremy Schaefer, Rick Stemm and Catherine Stier

The Magik Theatre is proud to announce their inaugural playwright showcase of new work. Last summer, The Magik Theatre sent out a call for playwrights interested in creating new plays from great children's books. The applications came in and five writers were chosen to participate in a nine-month developmental workshop with Magik's Artistic Director Frances Limoncelli. They dubbed themselves the Magikal Playwrights.
"I have spent much of my career helping playwrights develop new work," said Limoncelli, "and I wanted to use that experience so that Magik could foster some fresh, new plays ready for production at Magik and at children's theatres nationwide."
Since then, the Magikal Playwrights have met monthly with Limoncelli to read and discuss their writing and to get peer support. "We hit the jackpot with this group of five," said Limoncelli. "They are not only talented and smart but incredibly generous, never hesitating to encourage and support each other with incisive feedback and creative solutions."
This inaugural workshop has resulted in five new plays ready to be shared with the community and with children's theatres across the country. Selections from their five new children's plays will be presented in a showcase at The Magik Theatre (420 South Alamo, San Antonio, TX 78205), Tuesday, May 29th at 6:30 PM. The event is free, but please use this link to RSVP so we have an idea of attendance: https://goo.gl/forms/4nLcRrbgph8hL2iG3.
The evening will feature:
Aili Katherman
Thunder Cake
Adapted from the book of the same name by Patricia Polacco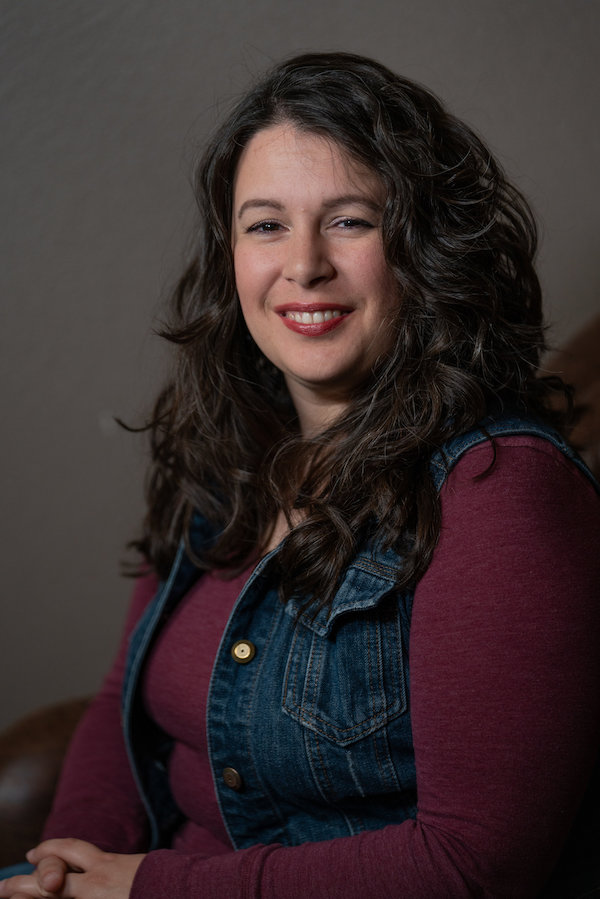 About Thunder Cake: A young girl deals with fear and anxiety as she moves from summer at her father's house to a new school year at her Babushka's. An approaching thunderstorm gives Babushka the opportunity to help her granddaughter learn skills to manage anxieties. With evocative music by Darrin Newhart and Aili Katherman, this musical will enchant all generations of your family.
About Aili Katherman: Aili Katherman is a passionate advocate for art of all kinds, especially in the developing lives of children. Her poetry has been published in Ladybug Magazine. She received a BA in English and minor in Music at Brigham Young University. She has been Arts in Education PTA Chair at elementary, middle, high school, and district levels, encouraging students to develop and express their creativity through art. In 2012, she founded a co-op musical theater summer camp and has written and directed a show for child actors ages 6-13 every year since. Her four daughters and husband provide inspiration and support in these creative endeavors. She loves small productions that allow children of all abilities and ages to grow and perform together as well as professional productions that inspire and teach empathy.
---
Sheila Rinear
The Princess and the Peanut Allergy
Adapted from the book of the same name by Wendy McClure
Music by Darrin Newhardt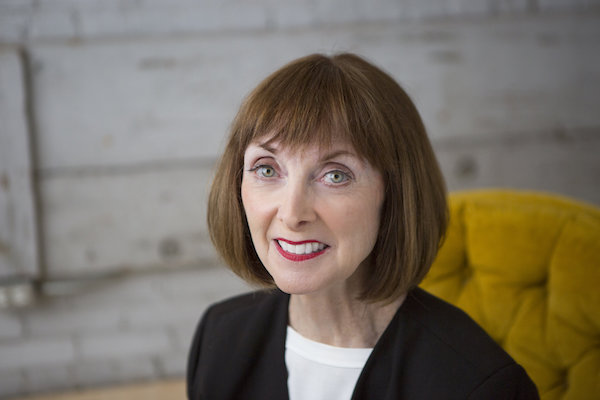 About The Princess and the Peanut Allergy: Nothing is going to stop Regina from having the peanuttiest "princess dream birthday cake" ever until her new best friend, Paula who has peanut allergies, informs her that she won't be able to attend Regina's party. The relationship goes from smooth to crunchy when Regina sticks to her resolve to have her dream cake. This prompts Paula to tell Regina that she doesn't know how to be a friend! (The worst 3rd Grade accusation EVER!) In the Princess and the Peanut Allergy, a group of endearing 3rd graders learn that everybody has got some kind of challenge to face. Infused with fun, dancing, singing and lots of heart, this 50-minute musical whirls with fun and growing pains that children of every age can relate to and enjoy.
About Sheila Rinear: Award-winning playwright and screenwriter Sheila Rinear has had over forty-five of her plays produced. Her full-length stage plays, Women of Letters, Chasing the Blues, Mission Improbable, Calais, and Watch and Prey have all won competitions and been produced in San Antonio and Austin, TX; Norman and Tulsa, OK; and, Los Angeles, CA. Many of her short stage plays have won competitions and been produced in Texas and NYC. Rinear worked as a Public School Theatre Arts teacher and won North East Independent School District's Teacher of the Year Award as well as the Trinity University Prize for Teaching Excellence. She is the Austin-San Antonio Regional Rep for The Dramatists Guild of America. She is also a member of ScriptWorks, San Antonio Theater Coalition, and International Centre for Women Playwrights. For complete bio and résumé you may visit: www.sheilarinear.com
---
Jeremy Schaefer
The Aesop Day Parade
Adapted from Aesop's Fables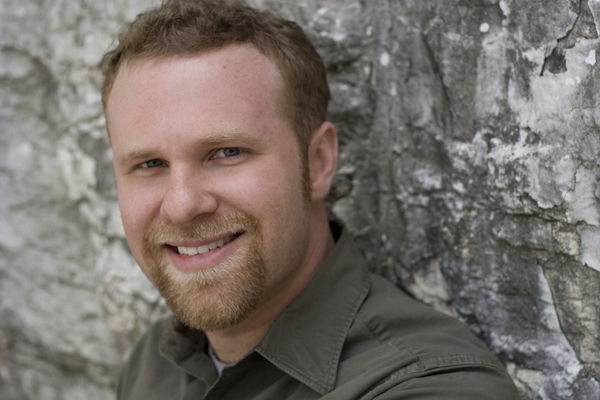 About The Aesop Day Parade: The fabled city of Aesop is about to turn 100 years old and Mayor Hare proposes a parade. While the citizens are eager to celebrate, their enthusiasm is tempered by disagreements and dissatisfaction. Worried that that strife might sour the celebration, Mayor Hare hurries to think up quick fixes for everyone's problems. When these hasty plans don't help, the librarian, Señora Tortuga, offers some insights from 6 of Aesop's Fables. The morals of these stories, it turns out, are just as impactful today as they were long ago.
About Jeremy Schaefer: Jeremy Schaefer is a playwright and storyteller based in Chicago, IL. He has previously served as one of the TYA co-chairs on the board for the Illinois Theatre Association. He is the Artistic Director for Imagination Theater where he has created dozens of interactive programs that tour Chicagoland schools and community organizations. As a storyteller, he brings original, interactive assemblies directly to elementary schools through Urban Gateways. Jeremy has also customized programming for The Field Museum. His plays for young audiences have been workshopped with Childsplay in Tempe, AZ and The Purple Crayon Players at Northwestern University. His play, Games Dad Didn't Play, premiered at Metro Theater Company in Saint Louis this past September.
---
Rick Stemm
Coyote Ends the World
An adaptation of myths from different cultures, including Greek, Norse, Chinese, and Native American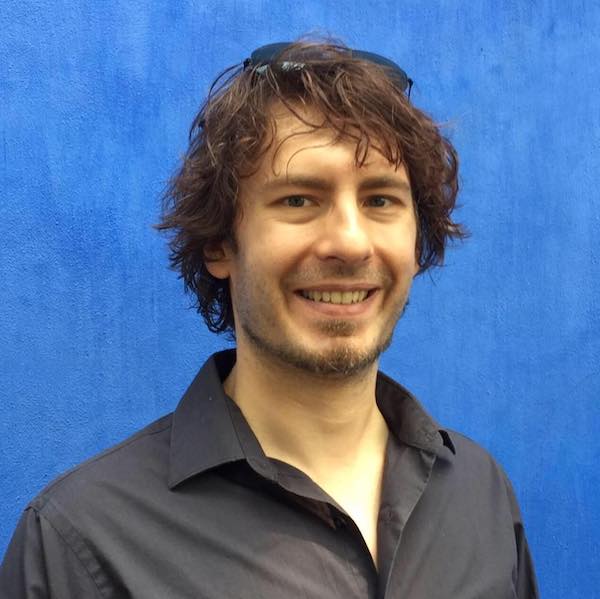 About Coyote Ends the World: An adaptation of Native American and world myths, Coyote Ends the World recasts the old trickster god Coyote as his young apprentice, who must travel the multiverse as she learns to accept her role and fix her mistakes in this comedy adventure. Intended for teen audiences.
About Rick Stemm: In just the 6 years since moving to San Antonio Rick has written theatrical shows for the Overtime Theater, SATCO, VIVA Theater, Northwest Vista College, Luminaria (twice), SAMA, Gemini Ink, and more. He is a teaching artist at SAY Sí and a working game designer and playwright. Rick has taken a show to the New York International Fringe Festival, been nominated for the Dramatists' Guild Lanford Wilson Prize, and received the StART place DAC grant for his work combining video games and theater.
---
Catherine Stier
If I Were President
Catherine Stier adapted her own children's book of the same name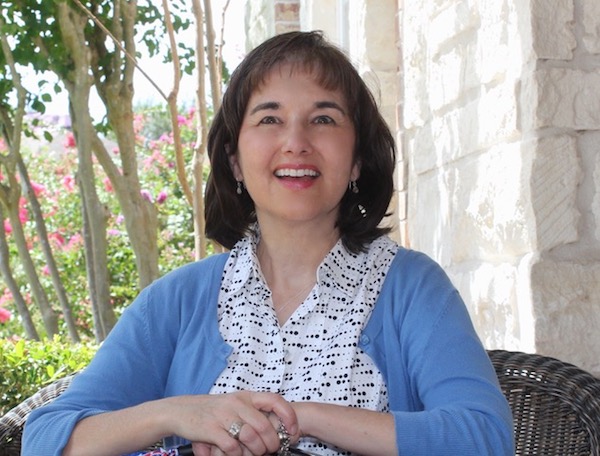 About If I Were President: As eleven-year-old Abby leads a group of neighbor kids on Election Night in a lively and magical exploration of what it would be like to be President of the United States – from living in a stately mansion with a bowling alley to helping people in a town devastated by a disaster – her leadership skills emerge and the adventure kindles her own aspirations to someday hold the highest office in the land.
About Catherine Stier: Catherine Stier is a San Antonio-based author of award-winning, traditionally published children's books, and holds a Masters in Reading and Literacy from the University of Texas at San Antonio. Stier's research on children's literature has been featured in academic journals, including Children's Literature in Education. As a professional writer for more than 20 years, Stier has published eight children's books, including the award-winning title IF I WERE PRESIDENT. Her books have been selected for the Scholastic Book Club, the Bank Street College Best Books of the Year and other honors. Stier has performed her lively author's visit program at schools, libraries and bookstores. Stier's articles, poems, stories and features have appeared in Highlights for Children, Child Life, Woman's Day, Woman's World, the Chicago Sun-Times, the San Antonio Express-News and other publications. Stier served as an expert source, quoted extensively by the San Antonio Express-News for an article on helping children to understand presidential elections. At San Antonio's Doseum children's museum, she served as guest facilitator of a children's writing workshop that explored the Hero's Journey during the Heroes Among Us event. In addition to working as a writer/author, Stier currently serves as an informal education volunteer with the San Antonio Public Library's weekly "'Tween Time" afterschool program for ages 9-12 and the San Antonio Parks and Recreation Department's "Growing Up Wild" children's nature program at Friedrich Wilderness Park for ages 4-7. She is a member of the Society of Children's Book Writers and Illustrators and the Texas Non-Profit Theatres organization. For additional information, please visit her website at www.catherinestier.com.
---
---
A Magikal Playwright Showcase - Readings from Five Original Plays and Adaptations, Magik Theatre, San Antonio, May 29, 2018
by various
Magik Theatre
This inaugural workshop has resulted in five new plays ready to be shared with the community and with children's theatres across the country. Selections from their five new children's plays will be presented in a showcase at The Magik Theatre (420 South Alamo, San Antonio, TX 78205), Tuesday, May 29th at 6:30 PM. The event is free, but please use this link to RSVP so we have an idea of attendance: https://goo.gl/forms/4nLcRrbgph8hL2iG3.