May. 04 - May. 20, 2018
Thursdays-Sundays
Cooped up on maternity leave and starved for conversation, Jessie invites her forthright neighbor Lina, also a new mom, for coffee on the patio between their duplexes. Despite their vastly different finances, they become fast friends during naptimes—while someone watches from the mansion on the cliff overlooking Jessie's yard. A comedy with dark edges, Cry It Out takes an honest look at the absurdities of being home with a baby, the power of female friendship, the dilemma of going back to work, and the effect class has on parenthood in America.
Theatre en Bloc is thrilled to present the Regional Premiere of this newly published piece that keeps in-line with our mission to produce quality theatre that is relevant to communities and situations in Austin, TX. There will also be Optional Talk Backsregarding female friendship, economics and parenthood in America following each performance.
Cry It Out features a female-centric cast, starring Lee Eddy, Christin Davis*, Jenny Lavery, and Ben Wolfe*.
Cry It Out is directed by Lily Wolff with Production Management by Blake Addyson, Lighting Design by Rachel Atkinson, Set Design by Austin Mueck, Costume Design by Jenny Hanna-Chambers, Stage Management by Joshua Secor, Photography by Errich Petersen, and Jenny Lavery as Producing Artistic Director. Cry It Out is funded in part by the Cultural Arts Division of the City of Austin Economic Development Department.
*Actors Appearing Courtesy of Actors Equity Association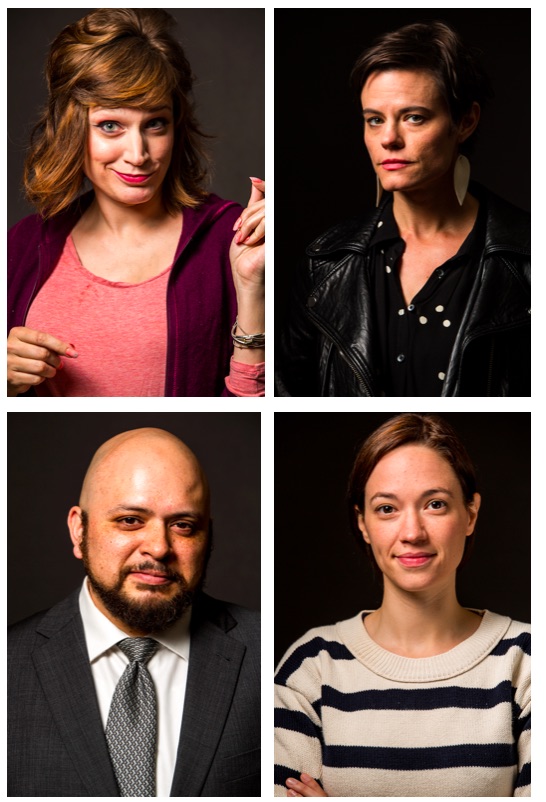 Feature about Cry It Out by Sara Alvarez Kleinsmith, May 1
PREVIOUS PRESS
"Comic gold…finely written!"
"Tender, revealing and incisive."
"…a deeply felt drama that takes audiences on an emotional roller-coaster ride that whipsaws through laughs, poignant tears and moments of monumental rage…"
"Whip-smart!"
Theatre en Bloc is a professional theatre company with a history of producing quality theatre that is relevant to communities and situations in Austin, TX. Founded by Jenny Lavery in 2011, TEB is led by the belief that great art inspires great communities. Our mission is to create and share elegantly rendered theatrical events, both new and extant, that collide with the question: What does it mean to be alive in the world today?
---
Cry It Out
by Molly Smith Metzler
Theatre en Bloc
Thursdays-Sundays,
May 04 - May 20, 2018
May 4 – 20, 2018
Theatre en Bloc is proud to present the regional premiere of Cry It Out, an emotional comedic play written by Molly Smith Metzler and directed by Lily Wolff. Cry It Out is presented on ZACH's Whisenhunt Stage for a three-week run of eleven performances, beginning May 4 and ending May 20.
Reserve your TIX:
https://secure.buyplaytix.com/theatreenbloc/reserve/cry_it_out.html