Mirando Hacia Arriba/Looking Up
by Proyecto Teatro
Apr. 20 - Apr. 22, 2018
Friday-Sunday
"Mirando Hacia Arriba" es el nuevo proyecto colectivo entre Aurelio Planes, Chamacos Dance Company y ProyectoTeatro, en el cual por medio de la danza contemporánea cubana exploran una nueva visión de la existencia humana inspirada en el Apocalipsis.

Bailarines que encarnan diferentes comunidades experimentan un cruel y crudo enfrentamiento en espacios de creación y destrucción contra los cuatro jinetes de la oscuridad que tienen como misión culminar dicha humanidad la cual siempre perdura a través de las generaciones. Esta confrontación física va más allá del cuerpo. Los ciclos generacionales conllevan a una reflexión espiritual de nuestro rol como ser humano entre la sociedad.
"Mirando Hacia Arriba" (Looking Up) is the new collaborative project between Aurelio Planes, Chamacos Dance Company and ProyectoTeatro. This project utilizes Cuban contemporary dance to explore a new vision of the human experience inspired by the apocalypse.

Dancers embodying different communities endure a cruel and visceral confrontation against the four horsemen who have arrived to end life. This timeless physical confrontation pulls us into a space beyond the body, where generational cycles force us to reflect on our role as human beings in society.
S O B R E L A M U S I C A
Este proyecto cuenta con una selección musical que proviene de diferentes iconos internacionales que han transcurrido a lo largo de los años.


This project was created with a musical selection of international icons that span different eras and different time periods.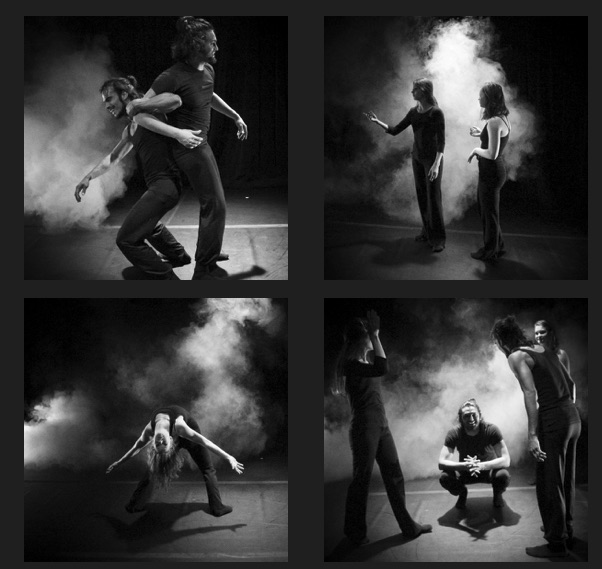 A B O U T / S O B R E : C H A M A C O S D A N C E C O M P A N Y

La compañía fue fundada en Verano del 2017 por Aurelio Planes Rodriguez e Inna Grudtcina. Chamacos Dance Company está integrada por bailarines de Cuba, Rusia, México y los Estados Unidos los cuales en su repertorio fusionan técnicas de la danza contemporánea y el teatro. La esencia de su estilo único de movimiento nace a través de los diversos métodos de aprendizaje y experiencia de danza de los que la conforman.

La danza ha sido un componente esencial en Cuba desde el siglo XVl cuando los primeros esclavos africanos llegaron. La danza contemporánea cubana es reconocida por su mezcla de alta expresión física y ritmo, la cual la hace una de las disciplinas más solicitadas para entrenamiento y experiencia.

Una de las misiones más importantes de la compañía Chamacos es preservar y enseñar la danza cubana contemporánea y promover la cultura latina.


The company was founded in Summer, 2017 by Aurelio Planes Rodriguez and Inna Grudtcina. It consists of dancers from Cuba, Russia and United States.They incorporate contemporary dance and theater. Their unique style of movement comes from different schools and backgrounds.

"We think that our responsibility as artists is to get more people involved in the art of dance by providing original and thought-provoking performances. We believe that dance has the power to influence minds and lives of people when both technique and genuineness are present."

Dance has been an essential component of Cuban life since the first West African slaves were brought there in the 16th century. Cuban contemporary dance is recognized for its blend of high physicality, expressiveness, and rhythm making it one of the most sought after disciplines to train in and experience.

Another important mission of CHAMACOS Dance Company is to preserve and teach Cuban contemporary dance and promote Latin culture.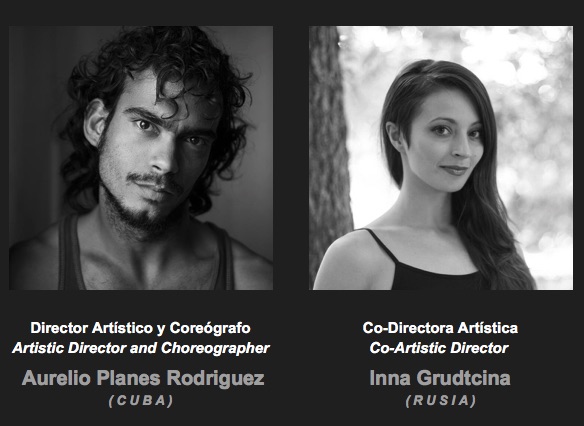 ---
Mirando Hacia Arriba/Looking Up
by Aurelio Planes, Chamacos Dance Company y/and Proyecto Teatro
Proyecto Teatro
Friday-Sunday,
April 20 - April 22, 2018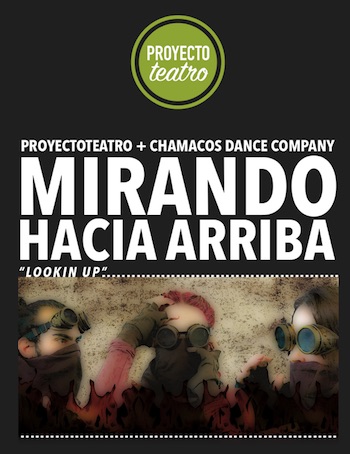 20-22 de Abril • April 20-22
Viernes / Friday @ 8PM
Sábado / Saturday @ 8PM
Domingo / Sunday @ 4PM
$10-$20
INFO: 512-420-9078
info@proyectoteatro.com
600 River St. Austin, TX 78701