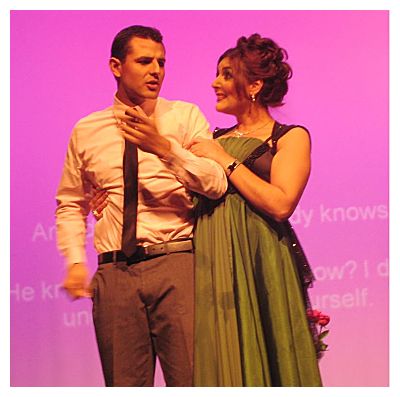 by Michael Meigs
Published on January 20, 2010
Pieces with flair and fine scenic taste -- a far better and more entertaining glance into the Latino psyche than those interminable telenovelas.
No, you probably have not heard of Proyecto Teatro, even though the group has been staging theatre and running classes in Austin since 2004. They're the only 100% Spanish language theatre in town. Artistic director Luis Ordaz, a multi-talented wild man, both directs Abuelita de Batman ("Batman's Granny")and appears in one of the five short pieces. This piece was written in the 1980's by the highly prolific and successful Mexican playwright and screen writer Alejandro Licona.Taking half …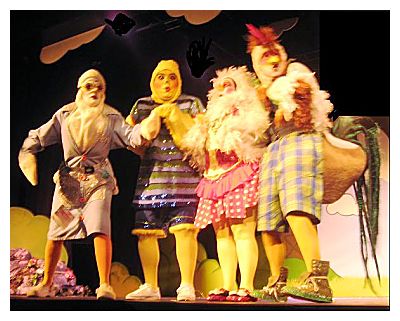 by Michael Meigs
Published on September 04, 2009
Proyecto Teatro's imaginative production telling of an environmentally conscious "Chicken Little"-type story is a delight.
Proyecto Teatro's imaginative production telling of an environmentally conscious "Chicken Little"-type story is a delight. It runs again this weekend at the Dougherty Arts Center.The clever costumes alone are worth the modest price of admission to this all-Spanish-language frolic, where adults pay $8 and the youngest children only $2. Director Luis Ordaz and actor Guicha Gutiérrez have a wild sense of shape, color and transformation that the images here can suggest only approximately.The company's physical …