Apr. 17 - Apr. 22, 2018
Tuesday-Sunday
Texas State University's Department of Theatre and Dance is proudly presenting Ragtime. Book by Terrence McNally, lyrics by Lynn Ahrens, and music by Stephen Flaherty. The show is under the direction of Michael Rau
Ragtime follows the colliding lives of an upper-class wife, a Harlem musician, and an Eastern European immigrant in the melting pot of turn-of-the-century New York. Interwoven with epic historical events, their stories illuminate the challenges and hope of life in an ever-changing America.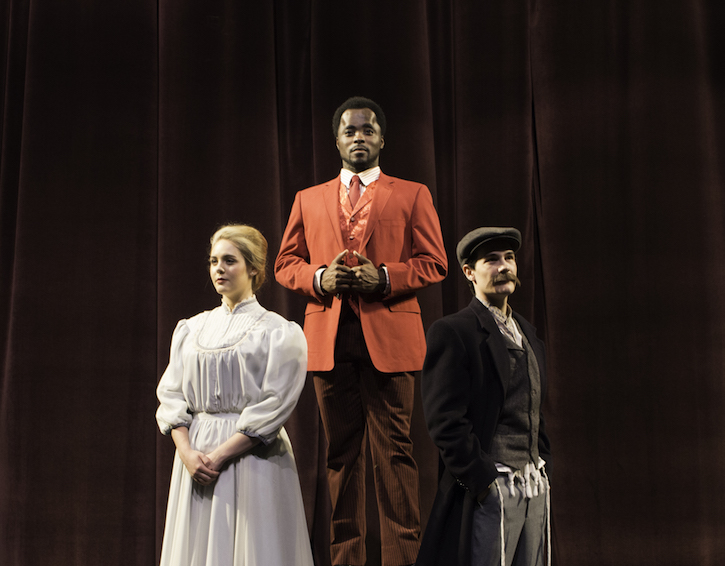 Feature by Michael Barnes in the Austin Statesman, April 14, 2018
---
Ragtime
by Terrence McNally, Lynn Ahrens, Stephen Flaherty.
Texas State University
Tuesday-Sunday,
April 17 - April 22, 2018
Performances at 7:30 p.m., Tuesday - Saturday; 2 p.m. matinees on Saturday, April 21 and Sunday, April 22, 2018
The opening night for Ragtime will be Tuesday, April 17, 2018 at 7:30 p.m. Ragtime runs April 17- 22 with performances at 7:30pm, and matinee performances April 21 and 22 at 2:00 pm. All performances will be in the Patti Strickel Harrison Theatre.
Individual tickets start at $15 for adults and $8 for students, and may be purchased by phone at 512-245-6500 or ONLINE at Texas State Presents.