Feb. 15 - Feb. 25, 2018
Thursdays-Sundays
In the heart of fair Verona emerges a love too powerful to be stilled by deadly feuding between the city's two most prominent families. Romeo is a forlorn lover, despondent over his unrequited affections until he is blindsided by Juliet, whose beauty teaches the torches to burn bright. There's just one problem: she is the daughter of his father's sworn enemy. Driven by their passion, the young lovers embark on a romance that still enchants audiences 400 years after its premiere.
Join Mary Moody Northen Theatre, the award-winning producing arm of the St. Edward's University Department of Performing Arts, as we continue our 45th anniversary season with William Shakespeare's Romeo and Juliet.
Featuring guest artists Brian Coughlin, Mary Agen Cox and David Stahl.
Directed by Robert Tolaro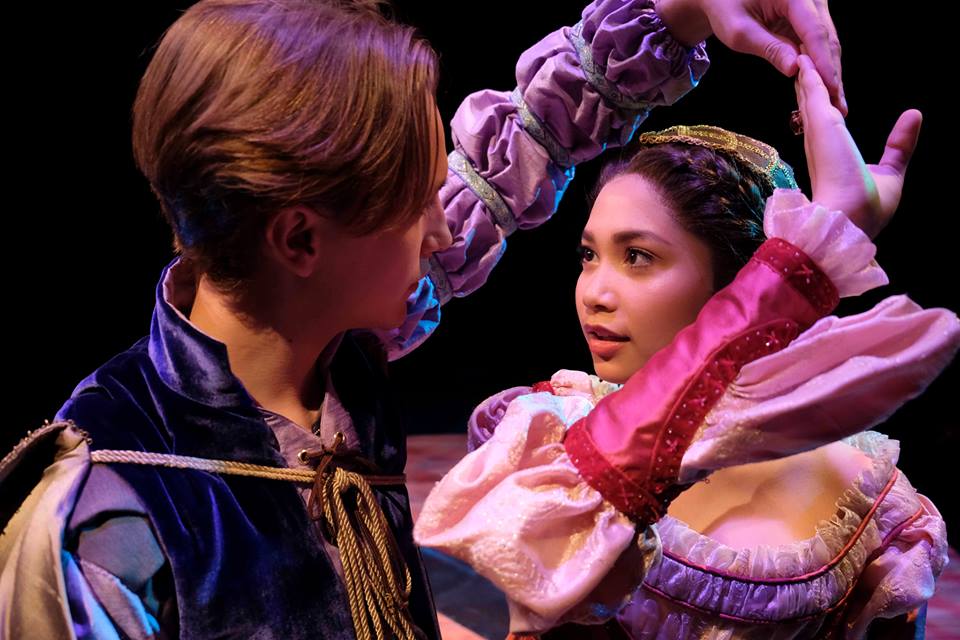 ---
Romeo and Juliet
by William Shakespeare
Mary Moody Northen Theatre
Thursdays-Sundays,
February 15 - February 25, 2018
WHEN: Feb.15 - 25, 2018
7:30 p.m. Thursdays – Saturdays
2 p.m. Sunday
WHERE: Mary Moody Northen Theatre
St. Edward's University
3001 S. Congress Ave.
Austin, TX 78704
Campus map: https://stedwards.app.box.com/v/campusparkingmap
TICKETS: $25 Adult ($18 Students, Seniors, St. Edward's community)
MMNT Box Office: 512-448-8484
Online: www.stedwards.edu/theatre
Box Office Hours are 1 - 5 p.m. Monday – Friday
Student discount nights: Feb 16 and Feb 22: $10 ticket with any student ID
SEU Alumni night February 22, $10 tickets for St. Edward's Alumni in honor of MMNT's 45th Anniversary and Homecoming & Family Weekend.