Nov. 24 - Nov. 26, 2017
Friday-Sunday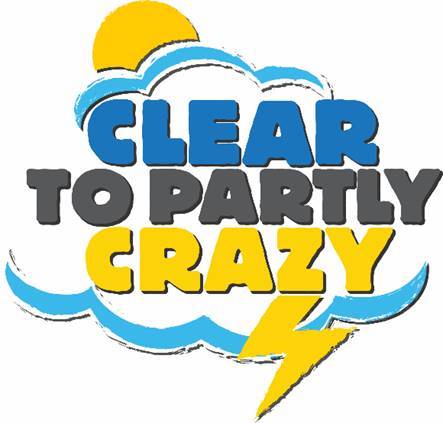 The show consists of three sections covering subjects well known to all Texans. Cheerleading, tornadoes and mental illness.

In regards to cheerleading, I believe it is time to bemoan its demise as a substitute for a stand in for royalty in the Lone Star State and it's digression into something passing for a sport. Cheerleading in the past was much like politics in the present. No real qualifications for the job meant anything. With the right timing even a bona-fide harlot could make the grade and that spoke for everything that was right with America. Also the chance to play a couple of hard-bitten, bitter mean as a Chow-Chow pep squad girls was more than I could pass up.

Having grown up in tornado country I have probably suffered permanent damage because my mother was so picky about which underground shelter she would deign to hide in. The only way to get her attention was to scream, "We're all going to die!!!!!!" Yes Virginia there is humor in a life or death experience. Join me underground for what wasn't funny at the time.

Mental illness is treated more honestly in the south and southwest. We don't hide our deranged relatives. We put them right out on the front porch or display them in church every Sunday morning, but when I took my mother to visit a relative in a mental hospital, mama created so much havoc that by the end of the day I was ready to book a room. The place was never the same. I am this way for a reason. Come see why.

Jaston Williams Bio

Jaston Williams (Performer and Writer) Jaston has been working in professional theatre for forty-five years and is most well-known for the Tuna Texas Quartet which he co-authored and performed on Broadway and Off Broadway and in major theatres all around the US, as well as two command performances at the White House for President H.W. and Barbara Bush, the Edinburgh International Arts Festival in Scotland and Spoleto Festival USA. He has received numerous awards for his work including the Texas Medal of The Arts in 2013. His one-person shows have gained him notoriety as one of "Texas's Best Storytellers" and he also recently directed the new touring production of Greater Tuna and will be following that next year directing A Tuna Christmas. He is in early production for, I Saw The Lights, about UFO sightings in Lubbock, Texas and is putting finishing touches on a novel, The Fool and the Daylight Moon. He lives in Lockhart, Texas with his partner Dr. Kevin Mooney and their son, Song.

Event Parking Information
Covered, affordable parking near our theatre is available for patrons at the One American Center parking garage. For additional parking information, please click here.
---
Clear to Partly Crazy
by Jaston Williams
Jaston Williams
Friday-Sunday,
November 24 - November 26, 2017
Saturday at 8 p.m.; matinees Friday at 1 p.m., Saturday and Sunday at 2 p.m.
Tickets $25 and $37.50 and fees, available on-line HERE