The Best Christmas Pageant Ever
by Magik Theatre
Nov. 21 - Dec. 30, 2017
Tuesdays-Wednesdays, Saturdays-Sundays
Laughs abound in this bestselling Christmas classic based on the book by Barbara Robinson!
The Magik Theatre, San Antonio's professional family theatre, presents the second show of the 2017-2018 season, The Best Christmas Pageant Ever.
Based on the bestselling Christmas book by Barbara Robinson, this holiday classic follows the outrageous shenanigans of the Herdman siblings as they take over the annual Christmas pageant in a hilarious yet heartwarming adventure. Recommended for children ages 3 and up, ideal for ages 5-10.
Headed by Father-Daughter directing team, Richard and Ariel Rosen, Best Christmas Pageant Ever explores the true meaning of Christmas with added family fun. "This show feels like so much more than a story," notes Ariel, who can also be seen performing in the production as Imogene Herdman. "It truly epitomizes the warmth and good spirit of the holiday season, and I'm so proud to share that with my dad."

Cast and Crew
Cast includes: Cody Asher (Hobie-David), Sophie Bolles (Beth), Joe Cooley (Ralph), Karol Cooley (Charlie), Dave Cortez (Leroy), Rosa Gardner (Maxine), Brenden Hess (Elmer), Greg Hinojosa (Bob/Father/Reverend), Delvin James (Ollie), Jovie Lee (Alice), Mellissa Marlowe (Grace/Mother), Priscilla Mesley (Claude), Josey Porras (Gladys), Ariel Rosen (Imogene)
Production team includes: Richard Rosen (Director), Ariel Rosen (Assistant Director), Darrin Newhardt (Music Director), Joe Cooley (Scenic Designer and Technical Director) Kevin D. Gawley (Lighting Designer), Angela Hoeffler (Costume Designer), Lucian Hernandez (Properties Designer), Madeline Hull (Stage Manager), Calvin Staples (Assistant Stage Manager).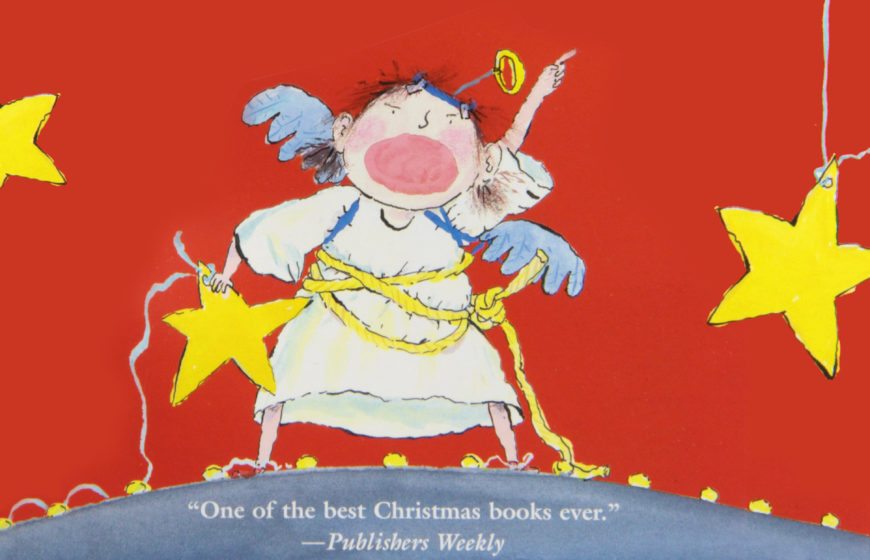 Founded in 1994, The Magik Theatre has presented more than 160 mainstage and touring productions to over 2 million children and their families. Magik strives to nurture the growth and education of young audiences by providing extraordinary and accessible theatre experiences, year-round. The Magik Theatre is a 501(c)(3) non-profit organization, committed to enhancing the lives of children with disabilities and at-risk youth through community, education, and accessibility programming. For more information, visit MagikTheatre.org.
---
The Best Christmas Pageant Ever
by Barbara Robinson
Magik Theatre
Tuesdays-Wednesdays, Saturdays-Sundays,
November 21 - December 30, 2017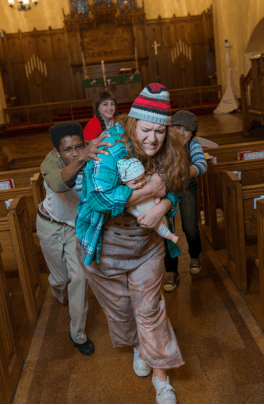 The Best Christmas Pageant Ever opens November 21 and runs through December 30, 2017. Showtimes vary, with performances running Tuesday through Sunday. All showings will take place at The Magik Theatre, located at 420 South Alamo, San Antonio, TX 78205. For a full list of showtimes and ticketing information, visit www.MagikTheatre.org or contact The Magik Theatre Box Office at 210.227.2751.
Special Community Performances
Sensory-Friendly Performance: December 2, 2017 at 2 p.m. During a Sensory-Friendly performance, lights and sound effects are softened, theatre etiquette is relaxed, and all are accepted and welcomed. These performances are adjusted for accessibility, reaching people on the autism spectrum, those with cognitive disabilities, and families with very young children. Sponsored by University Health System.
Neighborhood Day: December 3, 2017 at 2 p.m. The Magik Theatre believes in the importance of community and getting to know your neighbor. If you live in zip codes 78205, 78204, or 78210, you will receive a $10 ticket to our Neighborhood Day performances with the code DOWNTOWN.
Military and First Responders Performance: December 9, 2017 at 2 p.m. Magik appreciates all of the selfless heroes in the community who put their lives on the line. To celebrate them, active or retired members of the military and first responders with I.D. pay $5 per ticket for their entire party for this performance.
American Sign Language Interpreted Performance: December 23, 2017 10 a.m. The Magik Theatre is joined by Robert Cardoza, the San Antonio theatre community's primary sign language interpreter, to offer at least one ASL interpreted performance for every production of the 2017-2018 season.