Oct. 19 - Oct. 22, 2017
Thursday-Sunday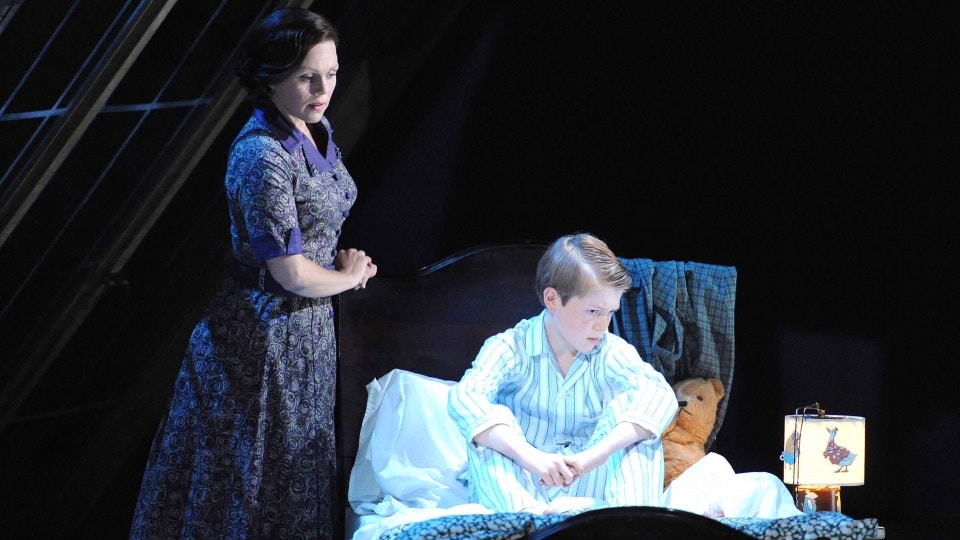 The Texas State University Opera Theater presents Benjamin Britten's Turn of the Screw, a 20th century chamber opera performed in English with projected supertitles in both English and Spanish.
Based on Henry James' classic novella, Britten's Turn of the Screw is a true operatic ghost story perfect for the Halloween season.
Hired by a bachelor to take care of his orphaned niece and nephew, the governess barely arrives at their country home before she starts seeing ghosts. When she confides in the maid, Mrs. Grose, she learns that the ghosts are former employees of the estate returning for vengeance.
The opera will be performed with a professional orchestra conducted by Kristin Roach.
Dr. Josh Miller, Interim Director of Opera Studies, is the producer and director, "Britten is truly a master of chamber operas, which are works written for small casts and orchestras with one player on a part. This particular opera is unique in Britten's use of a theme and variation that is divided into fifteen scenes, each acting as an expansion of the original 12-tone theme. The vocal writing and dramatic intent of this work is extremely difficult and I've been very impressed with the level of maturity that our singers here at Texas State have brought to the stage."
This event is open to the public and tickets may be purchased in advance at http://www.txstatepresents.com or at the box office beginning one hour before the show.
Fee-based parking is available in the Edward Gary Street Garage, located on the corner of Edward Gary Street and University Drive.
For ticket prices and additional information, please visit http://www.txstatepresents.com or call 512-245-6500.
---
The Turn of the Screw (opera)
by Benjamin Britten
Texas State University
Thursday-Sunday,
October 19 - October 22, 2017
Performances will be 7:30 pm October 19-21, 2017, with a 2:00 pm matinee on Sunday, October 22 in the Performing Arts Center Patti Strickel Harrison Theater, 405 Moon Street.