Sep. 29 - Sep. 30, 2017
Friday-Saturday
The
ROSETTA CONCERT PERFORMANCES
, recently staged in an earlier phase at The Vortex, present an original musical exploring the forgotten legacy of Black musical pioneer Rosetta Tharpe (1915-1973). Embracing the musical styles of gospel, blues, swing and a love ballad in two acts, this new musical by Candyce Rusk (book, lyrics and additional music) and Craig Toungate (music, additional lyrics) tells the passionate and bold story of Rosetta Tharpe, while revealing her profound influence on the American musical canon.
Spectrum Theatre Company
is pleased to present two concert performances of ROSETTA September 29 and 30 at the Millennium Theatre. Featuring some of Austin's most brilliant performers, including Sonia Moore as "Rosetta Tharpe," Judy Arnold as "Mother Katie Bell," Matrex Kilgore as "Russell Morrison" and Feliz Dia McDonald as "Marie Knight."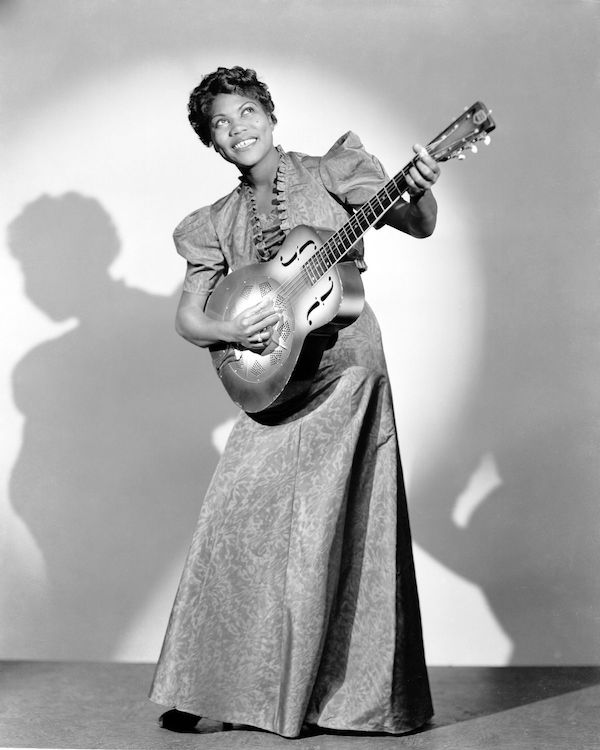 ---
The Rosetta Concert Performances
by Candyce Rusk, Craig Toungate
Spectrum Theatre Company
Friday-Saturday,
September 29 - September 30, 2017
ROSETTA Concert Performances
Produced by Spectrum Theatre Company
Millenium Theatre, 1156 Hargrave Street, Austin, 78702
September 29 and 30 at 7:30 p.m.
Free Admission, Reservations recommended but some walk-up tickets will be available at the door.