Sep. 28 - Oct. 08, 2017
Thursdays-Sundays
A peaceful Sunday morning in a provincial French café is shattered when a rhinoceros charges through the town square. Soon, more and more rhinoceros appear, and it becomes clear that people are turning into pachyderms. As the bizarre epidemic spreads, those still standing on two legs desperately debate who will succumb next and why. Smart, funny and brilliantly absurd, Ionesco's most famous play explores individualism and the pull to run with the herd. Featuring Equity guests Marc Pouhé and David Stahl.
By Eugène Ionesco
Translated by Martin Crimp
Directed by David Long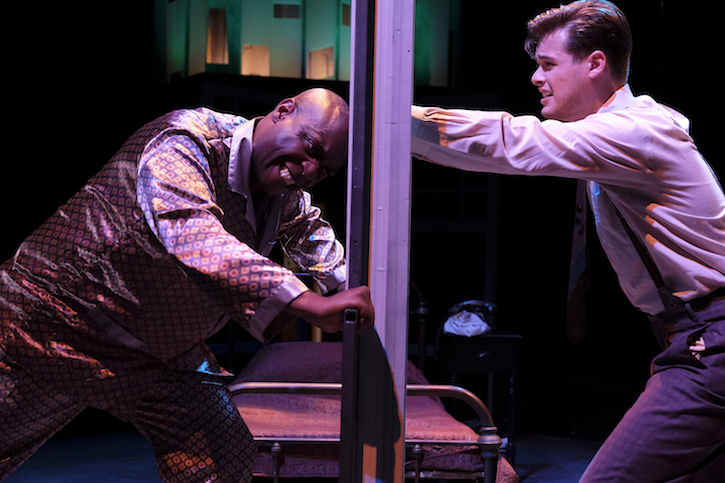 Mary Moody Northen Theatre operates on a professional model and stands at the center of the St. Edward's University theater training program. Through MMNT, students work alongside professional actors, directors and designers, explore all facets of theatrical production and earn points towards membership in Actor's Equity Association, the union of professional actors and stage managers in the United States. MMNT operates under an AEA URTA contract and is a member of Theatre Communications Group. Information: 512-448-8487 or www.stedwards.edu/theatre.
St. Edward's University is a private, liberal arts college in the Catholic Holy Cross Tradition with approximately 5,000 students. Located in Austin, Texas, it is one of the top universities in Texas and offers undergraduate and graduate programs, including MBA programs and a master's degree in counseling. With a network of partner universities around the world, St. Edward's is a diverse community with programs designed to inspire students with a global perspective. St. Edward's University has been recognized for 12 consecutive years as one of "America's Best Colleges" by U.S. News & World Report and ranks in the top 15 Best Regional Universities in the Western Reg
---
Rhinoceros
by Eugene Ionesco
Mary Moody Northen Theatre
Thursdays-Sundays,
September 28 - October 08, 2017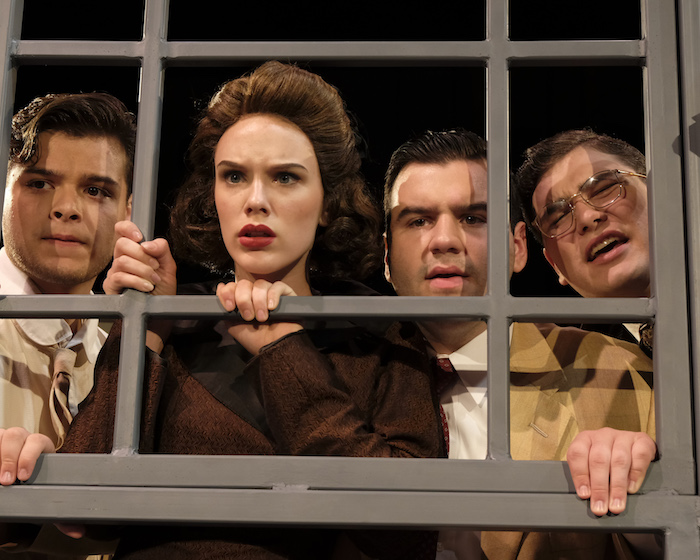 Sept. 28 – Oct. 8, 2017
7:30 p.m. Thursdays – Saturdays
2 p.m. Sunday
Mary Moody Northen Theatre
St. Edward's University
3001 S. Congress Ave.
Austin, TX 78704
Campus map: https://stedwards.app.box.com/v/campusparking
TICKETS: $25 Adult ($18 Students, Seniors, St. Edward's community)
MMNT Box Office: 512-448-8484
Online: www.stedwards.edu/theatre
Box Office Hours are 1 - 5 p.m. Monday – Friday
Student discount nights: September 29 and October 5: $10 ticket with Student ID
[image via Marc Pouhé]