Sep. 07 - Sep. 24, 2017
Thursdays-Sundays
Alicia is a successful art curator who seems to have it all together. But, when her world is turned upside down, she turns to her friends for support. Together they seek the guidance of wise Señoras and a little folk magic to make things how they used to be. With an all-star cast including Karina Domínguez, Emily McDougall, Eva McQuade, Bárbara Mojica, JoJanie Segura Moreno, and Minerva Villa-Rivera, this hilarious and touching comedy about a group of modern-day Latinas explores the magic of friendship.


Saturday, September 16, will be a 2:00 PM performance as part of the 10th Anniversary of the ESB-MACC.

Written by Tanya Saracho
Directed by Claudia M. Chávez
Stage management by René Gatica
Set Design by Gerardo de la Cruz
Lighting Design by Patrick Anthony
Costumes Design by Melissa Swartz
Props Design by Deanna Deolloz
Sound Design by Carlos Schroeder-Arce

This show contains strong language and adult themes.
Feature by Anjanette Gautier in the Austin Statesman, August 30, 2017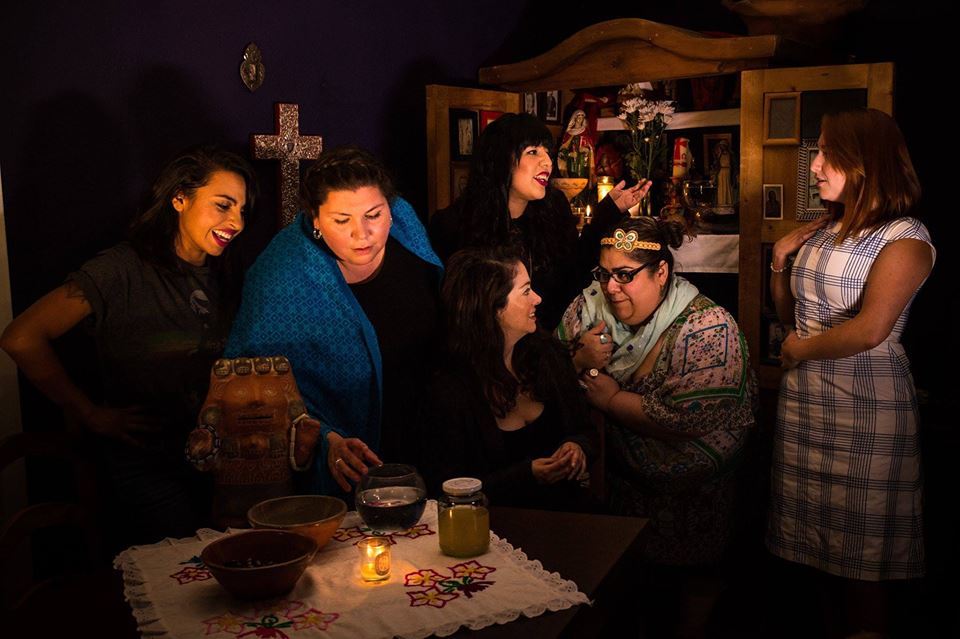 ---
Enfrascada
by Tanya Saracho
Teatro Vivo
Thursdays-Sundays,
September 07 - September 24, 2017
More fothcoming via teatrovivo.org
September 7, 2017 – September 24, 2017
Thursdays – Saturdays at 8 pm
Sundays at 2 pm
Tickets $20 and $25 plus service fees, available via

[poster image from 2016 production at Guadalupe Cultural Arts Center, San Antonio]