Aug. 18 - Aug. 25, 2017
Friday-Sunday
LOLA's newest creation, We Might Be Struck By Lightning, is an operatic pastiche following two women on their personal journeys of love, loss, depression, and redemption. We Might Be Struck By Lightning takes the genre of classical "art song", traditionally presented in a recital setting, and weaves it together with piano, violin, and cello to create a tapestry of storytelling that is further elevated through movement.
Singers Claudia Chapa and Cristina Castro with dancers James Fuller, Mari Akita, Sara Navarrete, and Erica Gionfriddo bring the characters to life. Music direction by Peter Stopschinski with orchestral collaboration from Sonja Larson and Nora Karakousoglou. Lighting by Natalie George, costume design by Emily Cawood, choreography by Rebecca Whitehurst, stage direction and score assemblage by Rebecca Herman.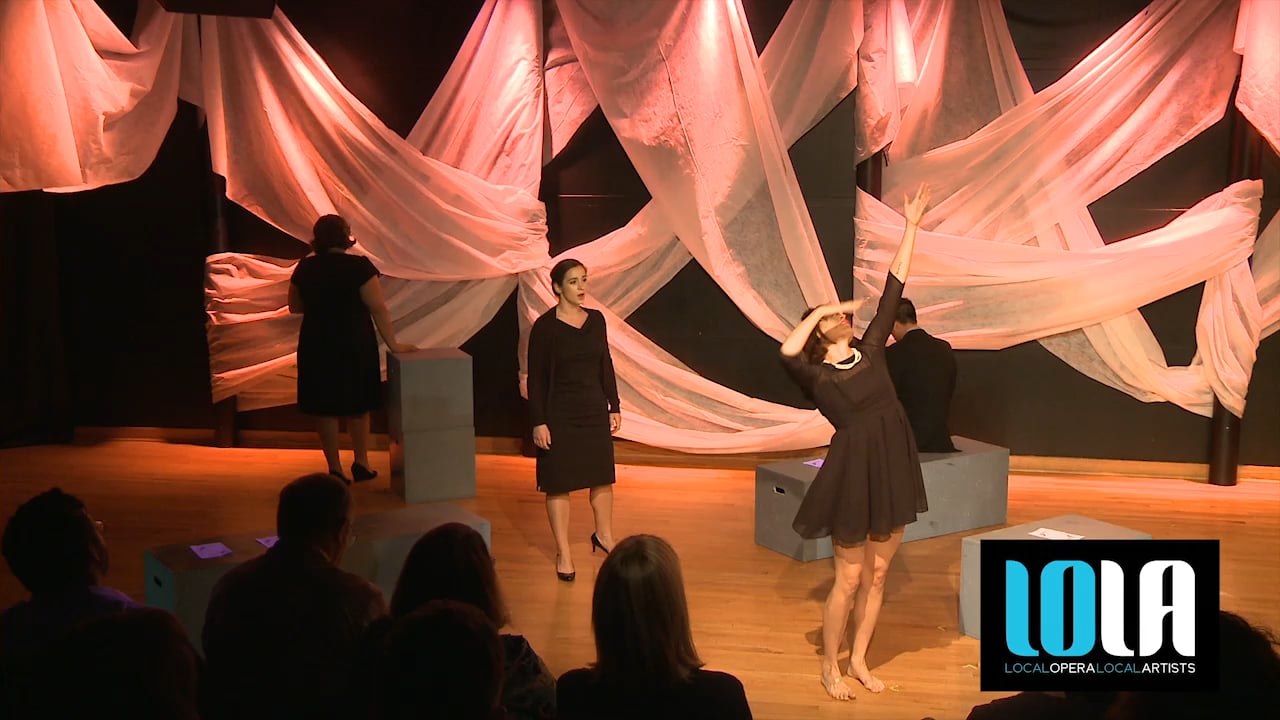 We Might Be Struck By Lightning is a City of Austin Cultural Arts Division project.
---
We Might Be Struck By Lightning
by LOLA
Local Opera Local Artists - LOLA
Friday-Sunday,
August 18 - August 25, 2017
August 18, 19, 25, and at 7 pm; August 20 at 2:30 pm
CANCELLED because of weaher: performances of August 26 and 27, 2017. TO BE RESCHEDULED.
Mexican American Cultural Center
600 River Street Austin, TX 78701 LOLAaustin.org
Tickets available online HERE.
Tickets are $10 or $15 at the door for students and $30 or $40 at the door for adults for all performances except August 20th which is includes a FREE option. Approximate running time is 1.5 hours with no intermission.