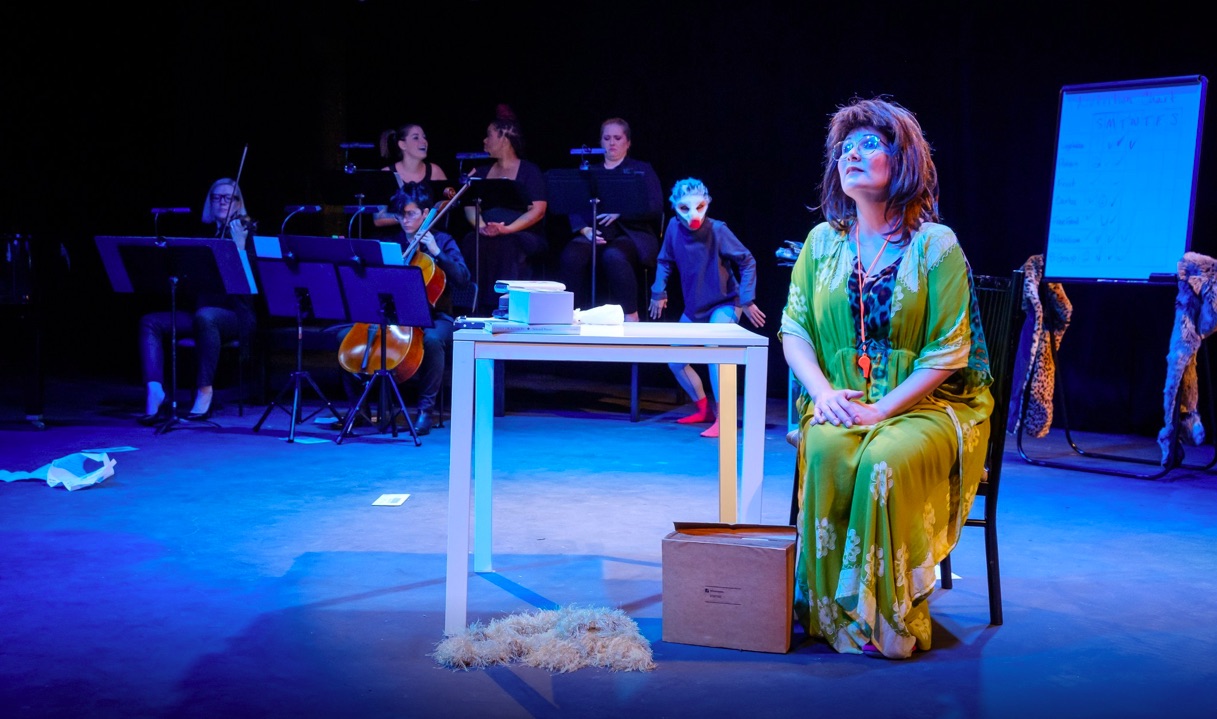 by David Glen Robinson
Published on March 10, 2019
LOLA's "world workshop premiere" is the first act of a work to be premiered in 2020. With more recitative than aria for the wildly eccentric protagonist, it showcases mezzo Liz Cass's skills and Peter Stopchinski's wide-ranging musical inspirations.
LOLA is a collective of opera artists stretching its limbs and starting to create impressive new work. Lardo Weeping is a laudable effort in that direction. The show is up now at Ground Floor Theatre on Springdale Road, playing until March 16. Opera fans and postmodernists will love it immensely.
Playwright Terry Galloway has created a world-class eccentric in the character of Dinah Lafarge. We know the type, and we touch the ...
Read more »