A Closer Walk with Patsy Cline
by Tex-Arts
Jul. 13 - Jul. 30, 2017
Fridays-Sundays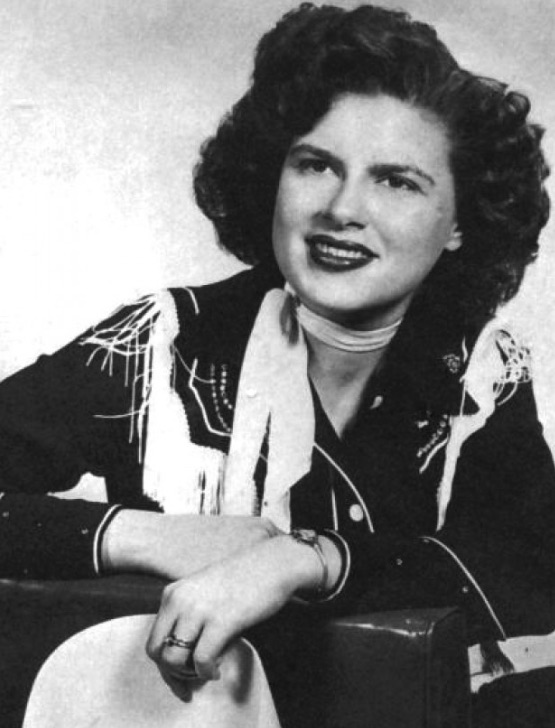 A Closer Walk with Patsy Cline
chronicles the life story of Patsy Cline, one of the all-time legends of country music. With Lily Lane Stafford and Tyler Jones.
Born Virginia Patterson Hensley on September 8, 1932 in Virginia, Patsy was always spunky and devoted to music. She quit school at the age of fifteen to work in a drug store and help support her single mother and her younger brother and sister. In return, her mother dedicated her spare time to helping Patsy's career, and drove her to Nashville when she was only sixteen for her first Grand Ole Opry audition.
Patsy was never shy about self-promotion and impressed everyone the moment they heard her. Ironically, her musical talent was never really rewarded until "Walkin' After Midnight", which was recorded ten years after she began singing professionally. Her incredible musical rendition of this song on the Arthur Godfrey Talent Scouts in 1957 not only won the contest, but finally set her on the road to the acclaim she deserved. It was followed three years later by the memorable "I Fall to Pieces". Then came "Crazy" (written by Willie Nelson), "She's Got You", "Sweet Dreams", and "Faded Love". Her last single release was "A Closer Walk with Thee". She realized her lifetime ambition of joining the Grand Ole Opry in 1960 and won ten awards at the WSM Country Music Festival.
In the early 1960's Patsy's life began settling down-just as her career began to pick up. Two children, a dream home, and a stack of hit records were finally hers, but she would not be able to enjoy them long. Patsy Cline died in an airplane crash March 5, 1963, while hurrying back to her family after a benefit concert in Kansas City.
Patsy's enduring musical legacy is witnessed by the fact that she is the number one juke-box play in the world. Her Greatest Hits album has sold over 9 million copies, and has been in first place for over 200 weeks of her 700 weeks on Billboard's "Top Country Catalog Albums".
A Closer Walk with Patsy Cline appeals to all ages. It provides a wonderful opportunity to blend theatre and music into a magical evening that audiences of all ages will enjoy. Twenty of her best-known songs, played by a live band, make this show a treat for the young and old alike. The songs are performed in their entirety with arrangements, back-up vocals and a band structure all providing an accurate re-creation of the Patsy Cline sound.
---
A Closer Walk with Patsy Cline
Tex-Arts
Fridays-Sundays,
July 13 - July 30, 2017
Thursdays - Saturdays at 7:30 p.m.; Sundays at 2 p.m.
Tickets $40; $50 for table seating, plus service fee.
BUY TICKETS NOW!