Apr. 21 - May. 13, 2017
Fridays-Sundays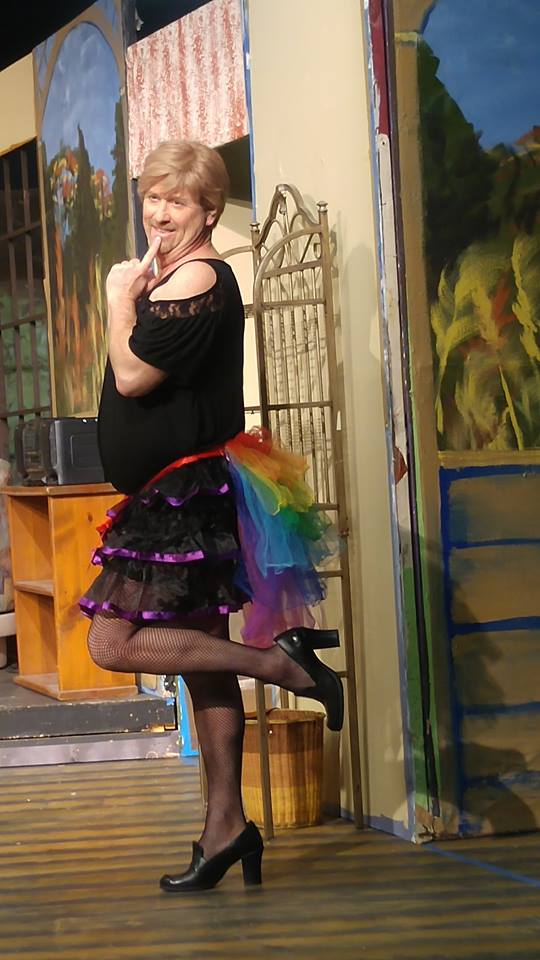 The inhabitants of Texas' smallest trailer fight the a town who wants to annex them. With everything else they're dealing with: being passed over again for a work promotion. Attempting to keep a feisty mother out of the local bar. Trying to keep Baby from taking his participation in a womanless beauty pageant way too seriously. Curbing the impulse to take in every stray cat, possum, and armadillo that wanders by. Being frustrated by the clients at the Stairway To Heaven Retirement Village. Constantly battling with the curmudgeon from across the road, who loathes their "trailer-trash" ways. But these friends, enemies, and neighbors realize they'll have to work together if they have a snowball's chance to survive being swallowed up by "the big guys." The rollicking mayhem of this flat-out funny comedy escalates as the residents attempt to secede from Texas, discover a traitor in their midst, and turn the tables in a surprising and side-splitting finale. So come on over to Doublewide, where life is double the fun, double the joy, and more than double the laughter!
Directed by Tracey Cathey, assisted by Bill Craig and Beth Watkin.
The Cast
Includes:

The Crew includes:
---
Doublewide, Texas
by Jones, Hope and Wooten
Way Off Broadway Community Players
Fridays-Sundays,
April 21 - May 13, 2017
Opening night is Friday, April 21, 2017, with performances April 21, 22, 28, 29, and May 5, 6, 12,and 13 at 8 pm, with our Sunday Matinee, April 30 at 3 pm.
Tickets are $20 for adults, $15 for students (with ID), seniors (60 Plus), Military & First Responders (with ID), and $10 for children (10 and younger). Tickets will be sold at the door. Reservations are encouraged: call (512) 259-5878 or visit http://www.wobcp.org.
If you prefer, you may make a reservation by phone by calling 512-259-5878
We are located at 11880 West Old FM 2243, Bldg 4, Leander, TX 78641 (behind Smokey Mo's).