Apr. 07 - Apr. 30, 2017
Thursdays-Sundays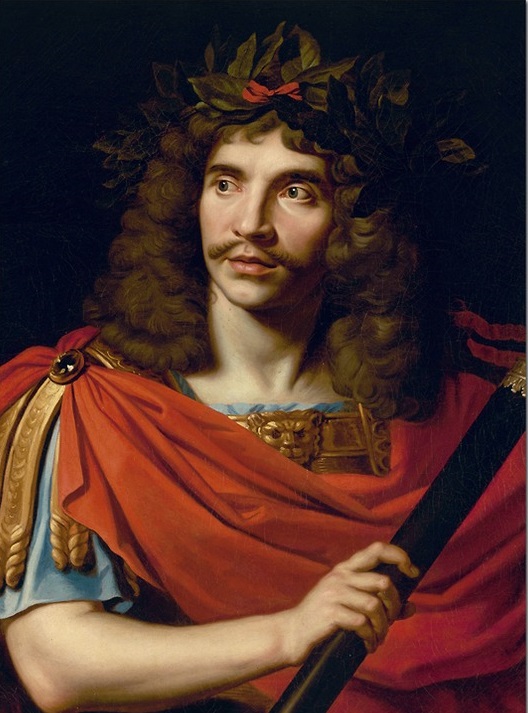 If it's hypocrisy, greed, and seduction you're looking for this spring, look no further than Molière's outrageous farce, Tartuffe. Under the religious cloak of piety, the lecherous, menacing, arch-hypocrite title character schemes to marry his benefactor's daughter, seduce his wife, then defraud him of all he possesses. Does the scoundrel succeed? Take your seat and find out in this exciting 42% irreverent adaptation of one of the world's greatest comedies.
One is easily fooled by that which one loves. - Molière
Written more than three hundred years ago, Tartuffe is arguably Molière's most famous play. The classic has found a reinvention at City Theatre with an exciting new stage adaptation that is even more fresh, lively, and hilarious. The play was first written and performed privately for King Louis XIV in 1664. It was quickly banned, however, when it caused an uproar within a prominent religious group. Declaring Molière to be an "instrument of the devil," the group clearly mistook the play's aim against hypocrisy to be an attack against religion itself. Having rewritten the play in secret, Molière opened it again in 1667 under a new title, The Imposter, only to have it banned again, this time by the Archbishop. Finally, he was granted a reprieve in 1669, and Tartuffe got its well-received premiere, going on to such success and notoriety as one the best comedic plays ever written. With his satiric commentary on society and for exploring eternal human foibles and obsessions, Molière easily transformed French comedy and theatre. His quick-tongued wit, incredible humor, and wildly dynamic, but easily identifiable characters, all inhabit the world of Tartuffe.
A woman always has her revenge ready.
Leading the production, City Theatre is thrilled to have guest director Lindsay McKenna, who staged the successful 2016 summer production of A Midsummer Night's Dream. The cast features the talents of Mick D'Arcy, R. Michael Clinkscales, Taylor Flannigan, Carl Gonzales, Ashley Sauls, Heather Bullard, Levi Gore, Hannah Enright, Liz Waters, Mark Jespersen, and Stephen Phillips.
The City Theatre Company is excited to be celebrating its 11th anniversary season of live theatre entertainment in Austin. CTC is an Austin-based, not-for-profit arts organization and is sponsored in part by the Austin Creative Alliance and the Austin Cultural Arts Division. Founded in 2006, the company has been recognized by the Austin Critics Table Awards, the B. Iden Payne Awards, the Central Texas Excellence in Theatre Awards, Austin Live Theatre, and has twice been voted "Best Theatre Company" by Austin American-Statesman's Austin 360. CTC is dedicated in providing quality theatrical experiences and entertainment for Austin artists and its community and continues the commitment to making productions accessible for everyone. CTC offers its discount ticket program with $10 Thursday seats and $12 student seats for any show. The ticket discount is available throughout the 2017 season.
---
Tartuffe
by Molière
City Theatre Company
Thursdays-Sundays,
April 07 - April 30, 2017
April 7 - 30.
Thursdays - Saturdays at 8:00 pm, Sundays at 3:00 pm.
The City Theatre 3823 Airport Blvd. Austin 78722.
General Seating $15. Front/2nd Row Reserved $20-25. Thursday all seats $10. Tickets at the door $20.