Mar. 04 - Mar. 05, 2017
Saturday-Sunday
We are proud to present "Cox and Box" as our 2017 Mid-Season Special Production. It was Arthur Sullivan's first comic opera. This may be the first production ever in Austin of this little musical, nonsensical gem. The cast includes Julius Young as Cox, Andy Fleming as Box, and David Fontenot as the Bouncer. There will be two performances of this tuneful, colorful, and highly entertaining work.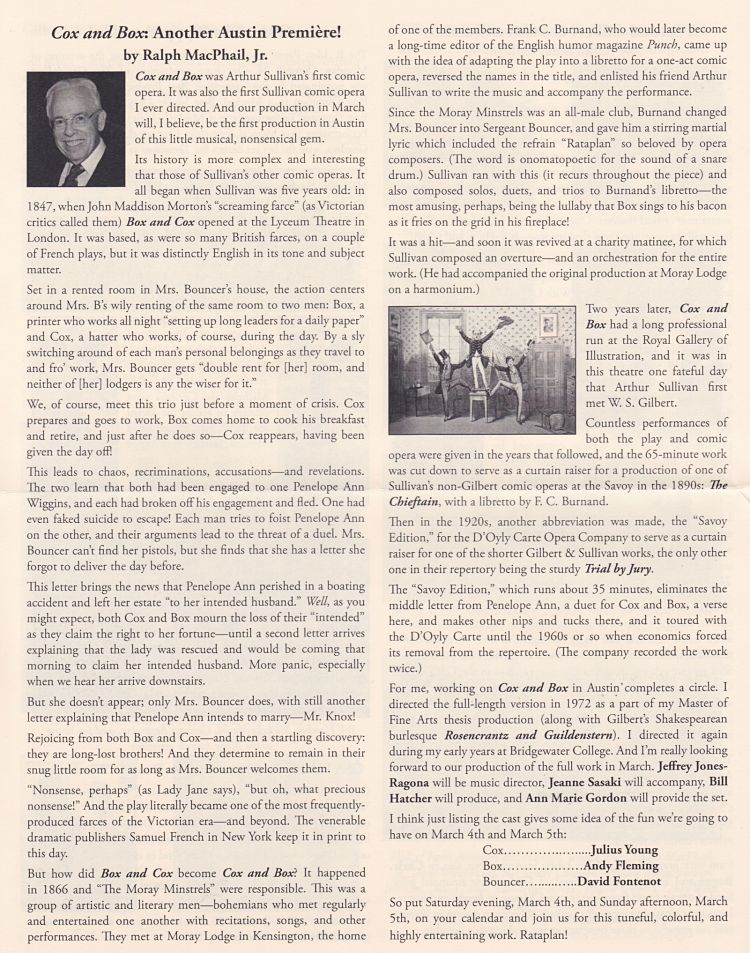 ---
Cox and Box, or The Long-Lost Brothers
by F.C. Burnam and Arthur Sullivan
Gilbert & Sullivan Austin
Saturday-Sunday,
March 04 - March 05, 2017
Saturday, March 4, 2017 at 7:30 pm & Sunday, March 5, 2017 at 3 pm
Worley Barton Theater at Brentwood Christian School
11908 N. Lamar | Map
More information coming soon. Tickets go on sale in 2017.
[poster via www.gilbertsulllivan.org]