Mar. 03 - Mar. 25, 2017
Fridays-Sundays
Gregg Barrios' new play "Seven-Card Stud" premieres March 3 at 8 p.m. at San Antonio's Overtime Theatre.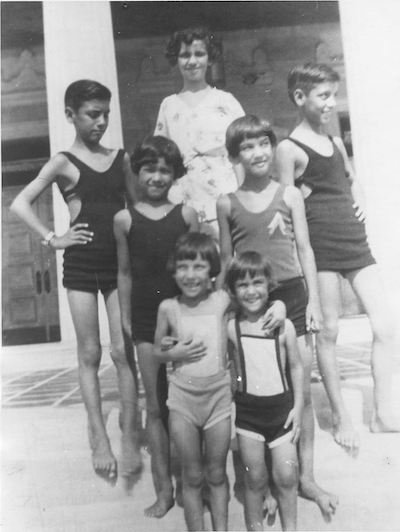 The play centers on two South Texas Mexican-American brothers whose lives changed by a chance meeting with playwright Tennessee Williams.
Seven-Card Stud centers on Williams and Rodriguez meeting 20 years later in New Orleans. The play's narrator is Johnny Rodriguez, Pancho's younger brother. The opening scene recalls how Williams came into the brothers' lives in the border town of Eagle Pass, Texas. The play's other setting is New Orleans, the city that care forgot.
The play's title comes from the final line in Streetcar: "The name of the game is seven- card stud." It also marked the end of Williams and Rodriguez's relationship. Seven-Card Stud picks up 20 years later in New Orleans. Williams at the nadir of his career is unable to get a play on Broadway. His creative life had dissipated. Pancho however has carved a successful life as the head of men's furnishings at the prestigious Maison Blanche.
"Even in New Orleans, the story was virtually forgotten," playwright Barrios said. "It is actually a true South Texas story. The Rodriguez family has strong ties to San Antonio and Eagle Pass. There are so many stories from our historical past rarely find their way to the stage. I hope that more plays and playwrights will consider documenting and recovering these forgotten events and those unsung persons so that our history as a people can continue to inspire future generations."
David Richard Anthony is director of the Overtime production. San Antonio actor Rick Frederick stars as Tennessee Williams. The roles of Pancho and Johnny are played by Brian Zavala and Aaron M. Ramos.
Of special interest to local historians, back in the 1930s, when Mexican Americans were barred from city swimming pools in Eagle Pass, the Rodriguez family would travel to San Antonio's San Pedro Springs Park where they were welcomed. On one occasion, their mother had the Rodriguez brothers and sisters pose for a picture in front of then recently built San Pedro Playhouse. That photograph informs a key scene in the play.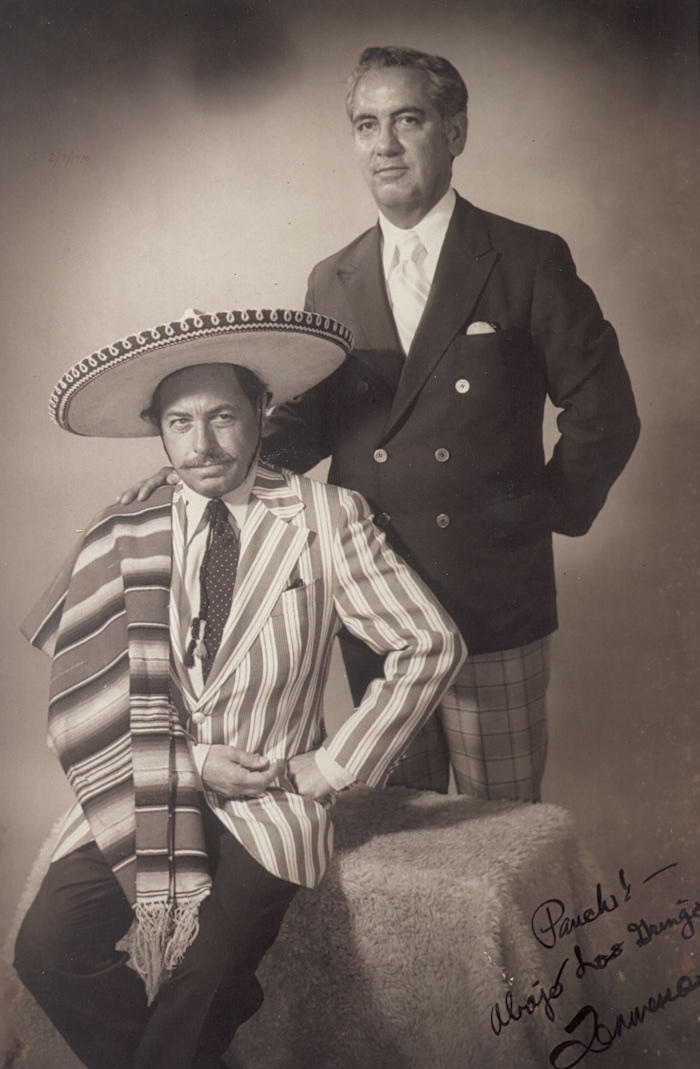 Gregg Barrios has researched the life of Tennessee Williams and his relationship with Pancho Rodriguez in his earlier award-winning play Rancho Pancho. That play has been produced in New Orleans, Phoenix, Provincetown, Albuquerque and Mexico City. It chronicled how Rodriguez inspired Williams iconic character Stanley Kowalski in A Streetcar Named Desire. New Yorker drama critic John Lahr has called the play "a fascinating window on two passionate, star-crossed lovers."
Seven-Card Stud by Gregg Barrios, the latest of his plays centered around the life of Tennessee Williams, gives the audience a glimpse into the life of a true gay icon.
Directed by Richard Anthony
Cast
TENN……………Charles Benson
PANCHO……………Brian Zavala
JUANCHO……………Aaron M. Ramos
CUSTOMER/EMCEE……………Robert C. Cardoza Jr.
WOMAN/MARIA……………Raven D'nai Diamond
GUIDE/CAMERAMAN……………James Adam Niño
---
Seven-Card Stud
by Greg Barrios
Overtime Theater
Fridays-Sundays,
March 03 - March 25, 2017