Feb. 24 - Mar. 12, 2017
Thursdays-Sundays
A Girl Named Sueis an original play by Vietnamese-American playwright Christine Hoang with original songs written & performed by Korean-American singer/songwriter Betty Soo. Hoang chose four songs from Soo's body of work to create the story arc for this new work.

The lead is a Vietnamese-American woman named Sue who is attending graduate school in English literature with a focus on Asian-American representation in television and film.


Through Sue's relationships with the characters in the play, we explore issues between Asian and Black communities in America, as well as friendships between women of color. We also engage in multidisciplinary storytelling through theatre, music, and poetry.
Directed by Karen Jambon
Songs by Betty Soo
Poster art was the product of an awesome artistic collaboration among Eleanor Niz's original spray paint on canvas artwork, Steve Rogers' photography, and Savannah McAnally's graphic design. All these artists live and work in Austin, Texas.
Click for two-minute by Michael Lee for KUT-FM's Arts Eklektikos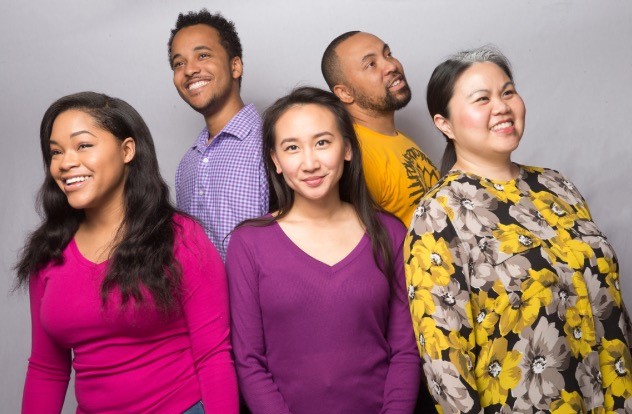 ---
A Girl Named Sue
by Christine Houang
Color Arc Productions
Thursdays-Sundays,
February 24 - March 12, 2017
Trinity Street Players
Black Box Theatre, 4th floor, First Baptist Church
901 Trinity Street
Austin, TX, 78701
* Tickets for Reserved VIP tables are very limited. Only 4 VIP tables (2 seats per table) are available per show.
* Unsold/unclaimed tickets will be released 5 minutes before every show for pay-what-you-can admission.
Tickets $15, $25 VIP (early seating and drink), $100 for VIP table for two