Video Promo: 381 Bleecker Street by Gia Marotta, UT New Theatre, April 14 - 24, 2016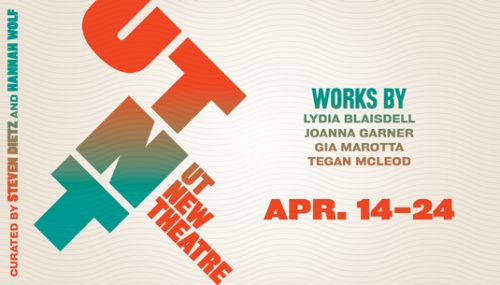 Texas Theatre and Dance presents UTNT (UT New Theatre)
April 14-24, 2016
Jointhedrama.org
381 Bleecker
By Gia Marotta
Directed by Jess Hutchinson
Ellen and Meg have kept their distance since their brother Henry's death 25 years ago. When circumstances force Meg to live with Ellen and her son David for a month, the sisters are asked to reckon with the loss that drove them apart. 381 Bleecker is a rich and theatrical story about grief, memory and the harrowing work of forgiveness.
---
381 Bleecker
by Gia Marotta
University of Texas Theatre & Dance
Thursdays, Saturdays-Sundays,
April 14 - April 23, 2016
University of Texas (other)
between Guadalupe and Red River
between 29th and Martin Luther King Blvd
Austin, TX, 78712
Thursday, April 14, 7:30 p.m.
Sunday, April 17, 2 p.m.
Saturday, April 23, 7:30 p.m.
Oscar Brockett Theatre, Winfield Drama Bldg, University of Texas, Austin