Georgetown Palace Desperately Needs Volunteer Crew Members for THE LITTLE MERMAID, Nov. 18, 2016 - January 5, 2017
From Ron Watson: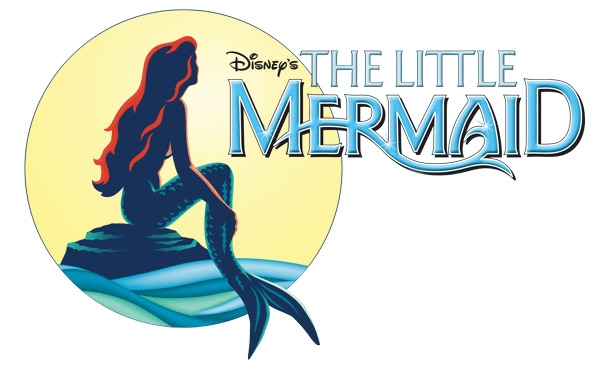 Disney's
The Little Mermaid
is one of the most ambitious shows we've attempted so far. And there's simply no way we can do it without a lot of Ninjas. Ninjas helping backstage, helping with quick changes, a ninja running the fly rail, ninjas helping with the flying effects, and ninjas running the follow spots.
The show has 34 scheduled performances, and runs from Nov 18th till Jan 15th. We completely understand that that is a huge commitment for any one person. We will happily work with whatever time you can give us. We can and will train you to do pretty much anything you're interested in. So come on down, it's going to be blast. You'll get at least 2 comp tickets ( more comps available if you do a large portion of the performances.) Tech begins the first weekend in Nov.
Either reply to this email (ron [AT] georgetownpalace.com)or let me or Jessie know if you anyone you know of might be interested.
Thanks,

Ron Watson
Webform to contact the Georgetown Palace: CLICK HERE
---
The Little Mermaid, Disney
Georgetown Palace Theatre
November 18 - January 15, 2016
Disney's The Little Mermaid at the Palace begins on Friday, November 18, 2016, and run on various dates/times through Sunday, January 15, 2017. Friday and Saturday shows are at 7:30 p.m.; Sunday shows are at 2:00 p.m. One Saturday matinee (Thanksgiving weekend) has been added to the schedule: November 26 at 2:00 p.m. Weeknight shows (7:30 p.m.) are scheduled Monday through Friday, December 19 through 23 and December 26 through 30, 2016. The first two weekends of January 2017 (Jan. 6-8 and Jan. 13-15) are fully scheduled, as well. See our website for specific dates and seating availability.
Ticket prices for the 2016-2017 Season are $30 Adults, $28 Seniors (55+), $28 Students and Active Military, and $14 Children (13 & younger). *$1 Ticketing Fee will be added per ticket at checkout. Group rates are available for 20 or more.
The Palace seats about 295, with reserved seating paid for in the ticket price. The Palace office in the lobby of the theatre is open Monday through Friday from 10:00 a.m. until 4:00 p.m. (except for some holiday dates). Purchase tickets and select seating online at www.georgetownpalace.com or by calling 512-869-7469. (Please call ahead regarding special needs seating.) Visa, Master Card, Discover, and American Express are accepted.
The Historic Palace Theatre is located at 810 South Austin Avenue in downtown Georgetown and is part of the most beautiful town qquare in Texas!