Austin Shakespeare Offers Four-Week Playwriting Class on Zoom Starting August 20, 2020
Austin Shakespeare offers additional playwriting classes
Taught by Artistic Director Ann Ciccolella
Four-week program includes actors' reading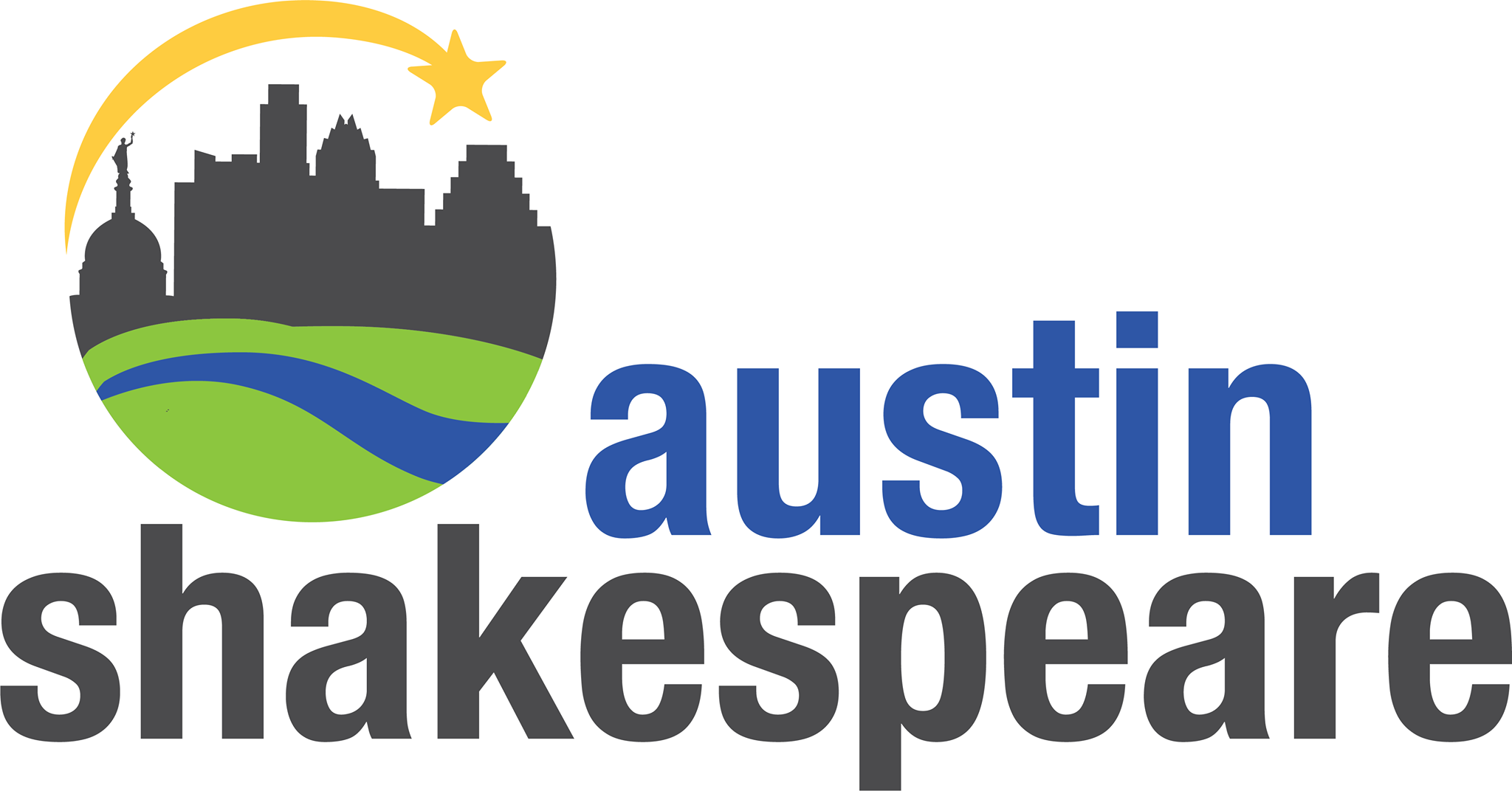 A four-week playwriting class will meet online via Zoom onThursdays at 7 p.m. beginning August 20, 2020.. Login available by emailing info@AustinShakespeare.org
Inspired by the continuing need to foster creativity during challenging times, Austin Shakespeare is offering an additional playwriting class. The four-week online class begins Thursday, August 20, and is available by contacting info@AustinShakespeare.org.
The class is taught by Austin Shakespeare Artistic Director Ann Ciccolella and culminates in an online showcase featuring professional actors performing dialogue from the scenes created during the class. "Each time we've offered this class the participants have been able to focus their creativity and deepen their playwriting skills," Ciccolella said. "It's a great opportunity for those looking take their writing to the next level."
With the suspension of live performances continuing indefinitely, Ciccolella and other arts professionals have found this to be a time to focus on creating and creativity. "This is an ideal time to create, expand our skills and get to meet other like-minded folks," she said.
Austin-based actress Nancy Eyermann took the class in late spring and was inspired by the boost it gave her confidence. "In an encouraging and relaxed atmosphere, I found myself surrounded by knowledgeable peers who supported my journey," she said. "I would recommend this class to anyone curious about writing or working on enhancing their writing skills."
For more details and the Zoom login for the program, contact info@AustinShakespeare.org.
ABOUT ANN CICCOLELLA: As a playwright, Ann Ciccolella had full productions of her scripts, Madame X, and Fruits and Vegetables from Austin's Different Stages, and recently her adaptation of The Odyssey at the Long Center's Rollins Theater. A graduate of NYU's program in Dramatic Literature and History of Theater, Ann has taught at the Department of Theater and Dance, UT Austin and St Edwards University.
ABOUT AUSTIN SHAKESPEARE: "The Bard is only the beginning." Audiences travel many roads with this professional company for surprising and entertaining theater productions featuring heightened language at The Long Center's Rollins Studio Theatre in the fall and spring, as well as Free Summer Shakespeare in Zilker Park and Young Shakespeare at the Curtain Theater replica. Founded in 1984 and the only professional classical theater company in Central Texas, Austin Shakespeare stages performances that are fresh, bold, imaginative, thought-provoking and eminently accessible — connecting the truths of the past with the challenges and possibilities of today.