Frank Benge, Actor, Director, and Theatre Journalist Passes Away, March 14, 2020
Posted by Dyan Green at 3:30 p.m., March 14:
I'm so sad to hear that my friend the fabulously talented, funny, compassionate, and amazing Frank Benge passed away today. He always found a way to make me laugh backstage while we changed costumes, and was one of the most dedicated and talented actors Austin has ever seen. His wit, his compassion towards others, and his perseverance through his darkest times made him an inspiration to everyone lucky enough to cross his path. No one can fill the King's shoes. Ever. Rest in peace.
CTXLT mourns the loss of an artist and a friend. Among his many striking achievements: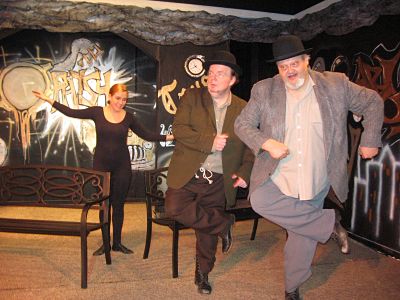 Waiting for Godot, 2010, directed by Veronica Prior for Sam Bass Community Theatre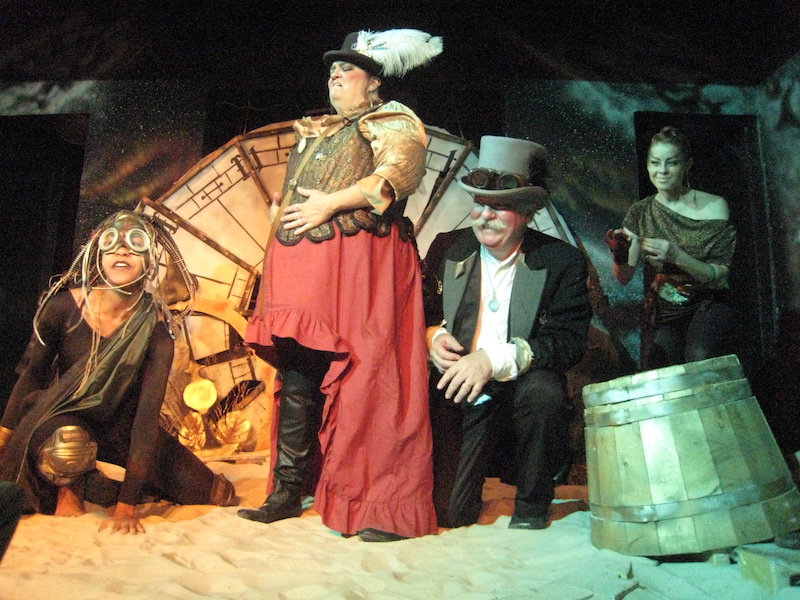 The Tempest Project, 2011, conceived and directed by Frank Benge, Sam Bass Community Theatre, 2011
ALT/CTXLT comment:
Frank Benge's steam punk adaptation of The Tempest was a triumph of concept and design, bringing into focus the astonishing talent on display at this modest but long-running theatre.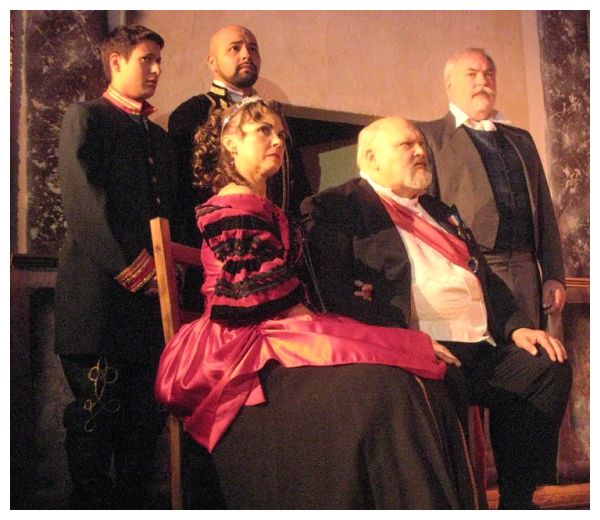 Hamlet, 2012, directed by Lynn Beaver, Sam Bass Community Theatre
ALT review comment:
This text begins in the throne room with I, ii, where Frank Benge as Claudius dominates with mien and presence of a man-mountain. He and Susan Poe Dickson as Gertrude pronounce Shakespeare's lines for the royal couple with a grace, scansion and spontaneity that ennobles both them and the verse. They achieve here and throughout the text a level of mimesis that demonstrates deep understanding of text and character.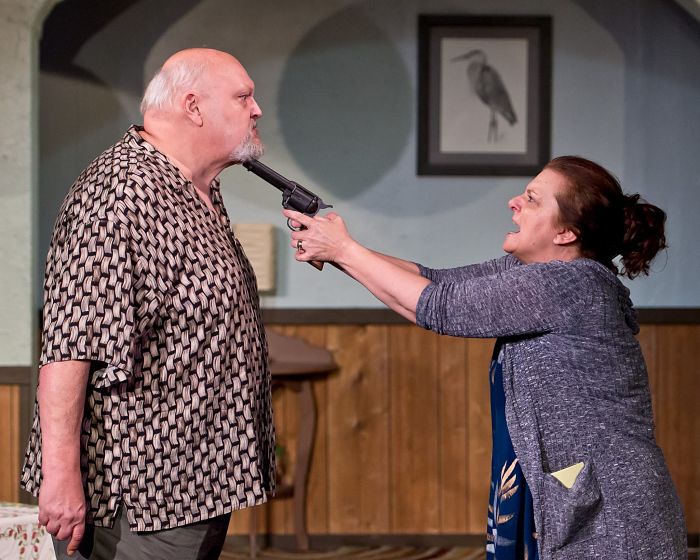 Death and the Maiden by Ariel Dorfman, 2016, directed by Veronica Prior
Click for CTXLT review by Jeremy Moran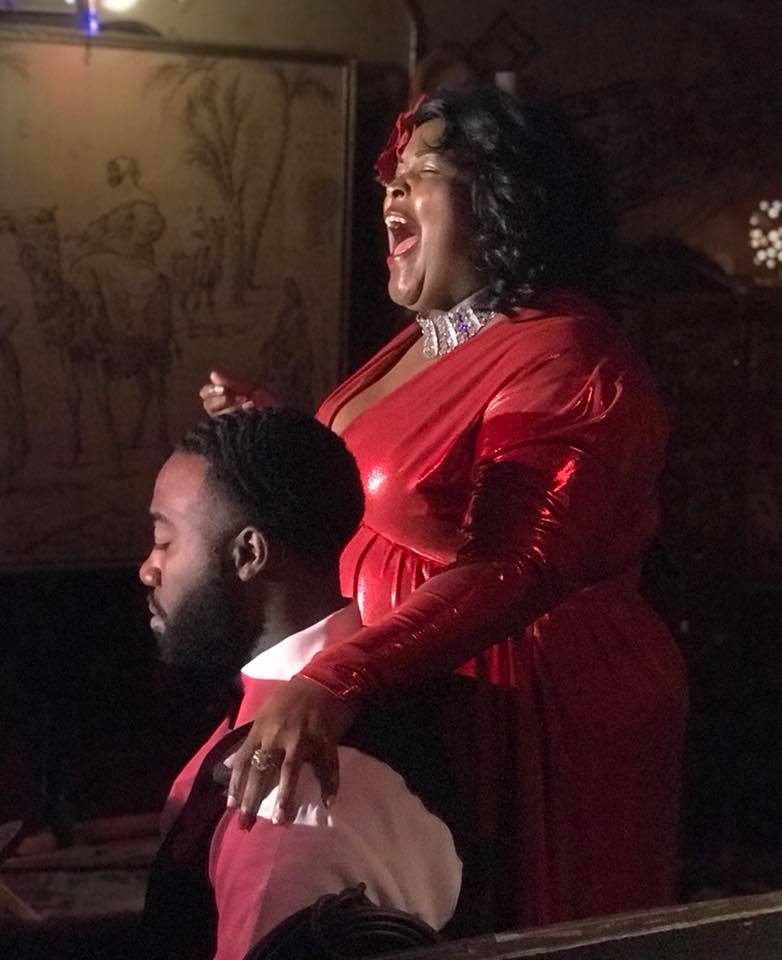 Moan Them Blues, 2018, a Bessie Smith biopic written by Robert King, Jr., directed by Frank Benge
AND
produced today to commemorate the years Frank coordinated Austin area theatre reviews for Broadway World,
Travis Bedard's "theatre player" card, in memory: