Funding Appeal: Getting Glass Half Full's CENICIENTA to New York
We have exciting news!
"Cenicienta: A Bilingual Cinderella Story" has been invited to New York City's Association of Performing Arts Professionals Conference (APAP) in January 2020. This event is an opportunity to perform the show for the gatekeepers of the country's biggest performing arts centers. Since it's debut, "Cenicienta" has toured schools across Central Texas reaching more than 10,000 young people! Our little show is ready for a national tour which is why we're asking you to be the fairy godmother in Cenicienta's story. Your donation will help build a platform that inspires youth to "Be the person you've waited for all your life, and never give up." -reflections from a young audience member after a performance at Sin Fronteras Festival.

The Creators
"Cenicienta: A Bilingual Cinderella Story" is a Theatre-For-All play created in 2015 in collaboration with Teatro Vivo, Glass Half Full Theatre, and Zach Theater. Commissioned by Nat Miller, co-written by Caroline Reck and Rupert Reyes, composed by Ammon Taylor, the character of Belinda is performed by Gricelda Silva. The original show won awards for Outstanding Puppetry, Best Actress, Original Score (B. Iden Payne Awards 2015) and Best New Play (Austin Critics Table 2015). It has been touring Central Texas since 2017 and added a second touring show in 2019 starring Madison Palomo as Belinda.

A Cinderella Story of a Cinderella Story...
Cenicienta features Belinda, a 10-year-old who has been sent to the basement to prepare the party that her stepmother and stepsisters host for (real life) writer Gary Soto. A budding poet herself, Belinda wants desperately to attend the party and share her own writings with Soto. It's a story within a story; Belinda lives out her version while also reenacting the classic tale, using whatever objects are at her disposal: napkins, teapots, and doilies, to name just a few. Through a love of poetry passed down by her father, she learns to stand up for herself and take charge of her life and dreams.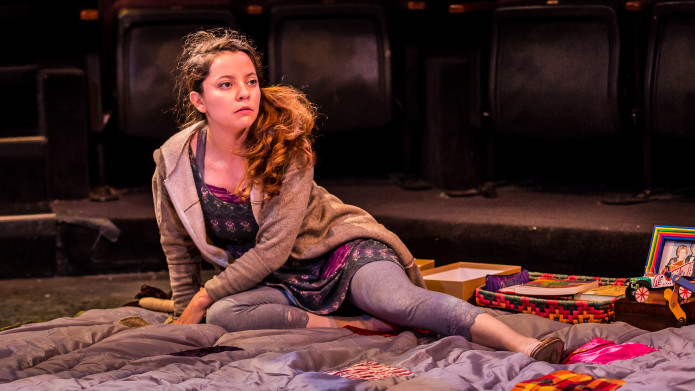 Click to read CTXLiveTheatre review of the April 2015 production at Zach Theatre's Whisenhut stage
Just like the story of Cinderella, we need help getting to the big event.
Here are the costs we are up against:
Plane Tickets for 5 people: $1245
Conference Booth: $975
Airbnb for 5 nights, NYC: $850
Baggage/Shipping: $250
Conference & Event Fees: $1300
Showcase Fees: $1500
Promotional Materials: $450

Why is my donation important?
We believe in the universal experience of imaginary friends, of hopes and dreams, in the magic of risking everything to achieve a better future. With such high financial barriers to attend this conference, it's no wonder why many major PAC offerings lack representation from independent voices. We are committed to expanding this opportunity for Latinx youth to see and hear actors who look and sound like them on stage. If we can reach our goal, your generosity will resonate across the country like the roar of laughter from an auditorium full of kids feeling empathy for a folded napkin.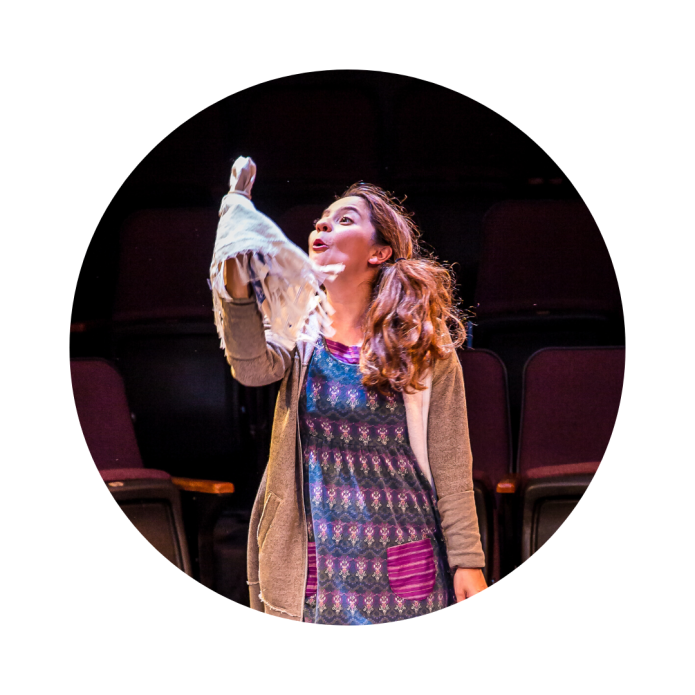 How else can I support?
Have you had a chance to see the show in person? Tell your friends about the experience!
If you haven't, check out the links below to find out more about the show's impact.
Sharing this campaign amplifies our mission, and gets us closer to the goal!