Video Promo by Dave Hawks: PANDORA by TILT Performance Group, October 25 - November 3, 2019
[video by Dave Hawks Photography]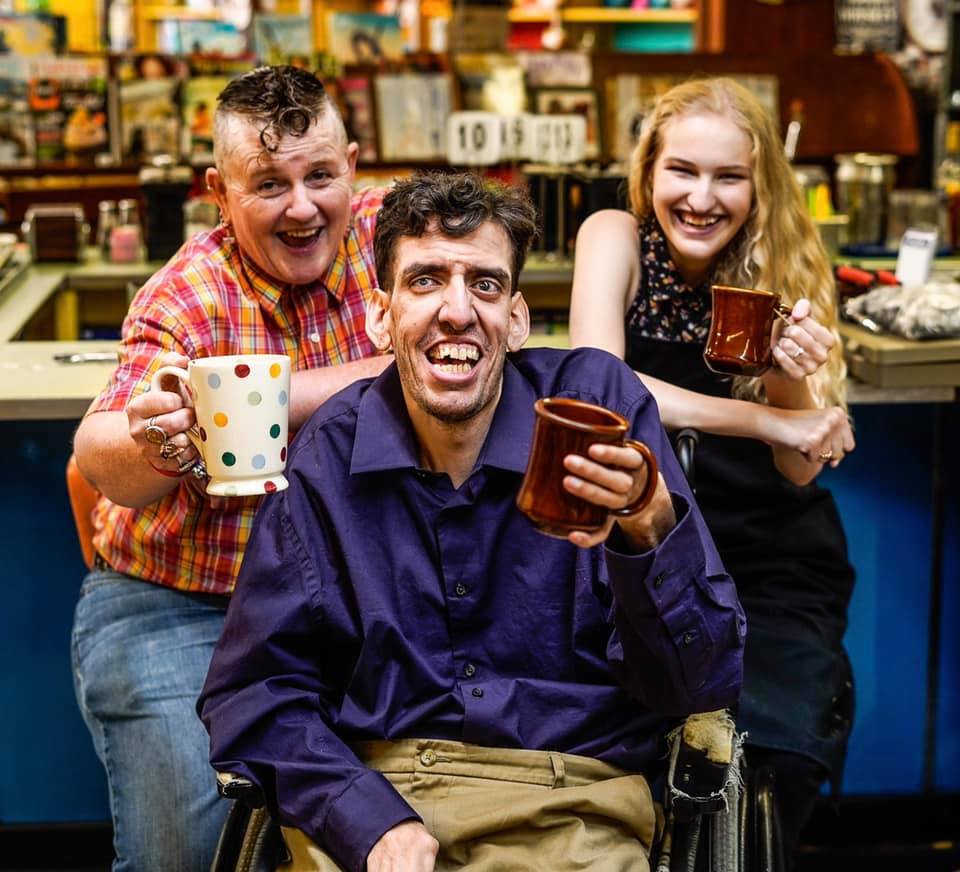 A family-friendly musical, Pandora follows the ancient legend of a girl and her box, re-imagined in a modern-day coffee shop in Austin, Texas. Writer Allen Robertson met with TILT's actors early in the process of authoring the musical, which is based on the observations and experiences of TILT's company members. The musical follows Pandora's quest to get the evils of society back into the notorious box -- evils including war, racism, sexism, class-ism, able-ism, and deceit, among others. Will she succeed in her quest? Join us to find out!

Recommended for ages 7 and up.
TILT Performance Group, an Austin-based theatre company comprised of adult actors with disabilities -- is excited to be celebrating our fifth anniversary season of shattering stereotypes through performance! To end the season in style, we've received a grant from the National Endowment on the Arts to commission an original musical from local celebrity Allen Robertson! Presented in partnership with Blue Cross/Blue Shield of Texas and Ground Floor Theatre, Pandora: Life Outside the Box will be TILT's grandest production to date!
---
Pandora
by Allen Robertson
TILT Performance Group
Wednesdays, Fridays-Sundays,
October 25 - November 03, 2019
Ground Floor Theatre
979 Springdale Rd
Austin, TX, 78702
Friday & Saturday at 7:30 p.m., Sunday at 2 p.m.
October 30, Wednesday, at 7:30 p.m., will be ASL Interpretation, Audio Description, and Sensory Friendly!
Tickets $15 general admission, $10 students, plus service fee, available via