2016-2017 Season, Hill Country Community Theatre, Cottonwood Shores
Hill Country Community Theatre announces its 2016-17 season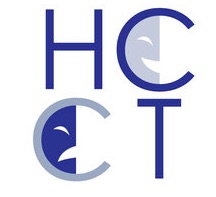 Hill Country Community Theatre is pleased to announce its 2016-17 season. Featuring five productions, the season includes the musical comedy
Don't Hug Me
, the comedy
'Til Beth Do Us Part
, the drama
Rabbit Hole
, the suspense thriller
Murder Weapon
, and the popular
9 to 5: The Musical
. This marks HCCT's 31
st
year as a destination for exhilarating performances and entertaining theatrical experiences.
"I am delighted to announce the five productions in our 2016-17 season," said Mike Rademaekers, HCCT's executive director. "A lot of plays were considered for the 2016-17 season. The plays chosen are ones we felt that our audiences will enjoy and that are right for our local talent pool. We believe we have chosen a bold, dynamic and adventurous season for our stage."
HCCT opens its 2016-17 season in September with the hilarious musical comedy Don't Hug Me, book and lyrics by Phil Olson, music by Paul Olson. Taking place in frigid Bunyan Bay, Minnesota, cantankerous bar owner, Gunner, wants to move to Florida. Clara, his wife, wants to stay, Bernice, the waitress, wants to pursue a singing career, and her fiancé, Kanute, wants her to stay home. When a fast-talking salesman promises to bring romance into their lives through the 'magic' of karaoke, all heck breaks loose!
In November, HCCT will produce the comedy 'Til Beth Do Us Part by Jessie Jones, Nicholas Hope and Jamie Wooten. Career-driven Suzannah needs help in her Cincinnati home. Enter Beth, a gregarious, highly-motivated daughter of the South, who explodes into the household and whips it into an organized, well-run machine. Things go uproariously awry just as Suzannah's boss arrives for that all-important dinner.
HCCT patrons have long requested more dramas. In February 2017 theatre goers will get their wish with the transcendent and deeply affecting play Rabbit Hole by David Lindsay-Abaire. The Corbetts had everything a family could want, until a life-shattering accident turned their world upside down. Drifting perilously apart, this play charts their bittersweet search for a path that will lead them back into the light of day. This play contains mature language.
The thriller Murder Weapon by Brian Clemens follows in April. When Chief Constable Jessica Bligh discovers ex-convict Charley Mirren standing over a dead body holding a gun, it appears to be an open-and-shut case, but, as she and her colleague, Inspector Fremont, probe further, they discover all is not what it seems.
In July 2017, theatregoers will enjoy a special treat when the outstanding 9 To 5: The Musical will be performed. With music and lyrics by Dolly Parton and book by Patricia Resnick, this is the story of three female co-workers who are pushed to the boiling point and plan to live out their wildest fantasy – taking control of the office and giving their boss the boot! These unlikely friends learn there is nothing they can't do, even in a man's world.
Season subscriptions are on sale now. Season tickets offer savings over single ticket prices, advance ticket reservations and recognition in each program. HCCT is grateful to those generous individuals who donate monetary gifts with the purchase of season tickets. In addition to the benefits received as season subscribers, these donors also receive bonus tickets to the season shows.
For more information about season subscriptions contact HCCT's box office at (830) 798-8944.