Review: The Seagull by Classic Theatre of San Antonio
by Kurt Gardner
The characters in Russian dramatist Anton Chekhov's The Seagull should be familiar to theatergoers, even those who haven't seen the actual play itself. Among other works, Christopher Durang's 2012 comedy, Vanya and Sonia and Masha and Spike (presented by the Classic Theatre last year) incorporates themes from Chekhov's play, and Donald Margulies's 2014 comedy The Country House also riffs on the piece.
So how does a straight-on presentation of this century-old play hold up for contemporary audiences? In the Classic production that opened this past Friday it fares quite nicely indeed. Director Allan S. Ross works with a fine ensemble cast to bring Chekhov's prose to life, and the results are superb.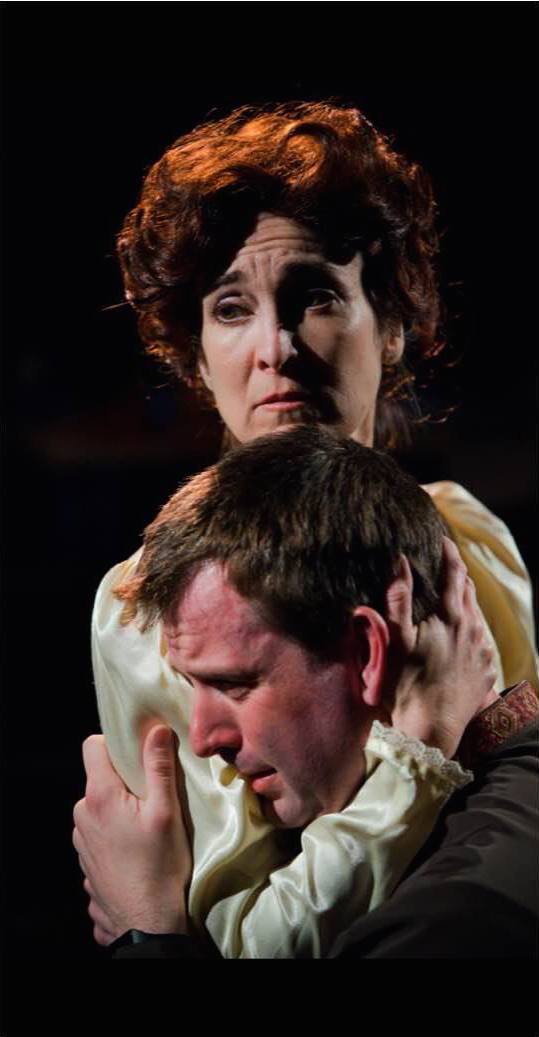 Set at the country estate of the elderly Peter Sorin (Michael Duggan), the play revolves around the homecoming of his glamorous younger sister, Irina Arkadina (Kelly Hilliard Roush), an egotistical actress who arrives with her lover, the famous writer Trigorin (Jonathan Pollei), in tow.
Longing and frustration are the two emotions that hang heavy over this house. Irina's son Constantine (Michael Holley) is a would-be writer desperate to win her approval. He also longs for the affection of young neighbor Nina (Julya Jara). But when Trigorin enters the scene, Nina becomes entranced, raising the jealous ire of both mother and son.
Meanwhile, Masha (Chelsea Dyan Steele), daughter of Sorin's estatekeepers, the uncouth Ilya (Joe De Mott) and his weary wife, Paulina (Catherine Babbitt), desires Constantine while rejecting the advances of the schoolteacher Medvedenko (John D. Boyd). Even Paulina hopes that Sorin's physican, Dorn (Andrew Thornton), will spirit her away from this life of drudgery.
The Seagull is classified as a comedy, but it's Chekhov after all, so there's plenty of suffering to go around. These characters suffer from frustrated desire and dissatisfaction with their lots in life. Constantine rejects the traditional type of theater represented by Trigorin and his mother, but is mocked when he attempts to present an experimental piece he wrote. Trigorin, too, is plagued by self-doubt, and wonders how soon his writing will be revealed as a sham. Irina, facing the inexorable march of time, clings desperately to the younger Trigorin to prove to herself that she's still desirable.
Ross handles this material well. Comedic and dramatic characters share the same space (and often the same body), yet none of the actors overplay their hand. The role of Irina could easily lapse into camp, but Roush strikes a fine balance between vain actress and uncaring mother. Good, too, is Pollei, whose Trigorin realizes that his seduction of Nina is cruel, but is unable to resist her adoration.
Jara is perfect as the starry-eyed ingenue, who sees a relationship with the writer as a stepping-stone to a career on the stage. Steele is also wonderful as Masha, who hides her wounded heart by presenting a tough-as-nails exterior to the world.
Sorin realizes his time is growing short and mourns the opportunities he missed in his life, and Duggan's portrayal is both comedic and touching. Babbitt also conveys the ill-used Paulina's longing effectively. The character of Constantine could drown in self-pity, but Holley's portrayal of the young man whose dreams are constantly scuttled, yet who lights up when someone throws a pitiful crumb of hope his way, is well-judged.
The production's technical artistry is also fine. Ric Slocum's stark set is ideal for the Classic's theater-in-the-square shape. Pedro Ramirez contributes evocative lighting and Rick Malone's subtle sound design helps to encourage a Chekhovian mood. The period costumes by Diane Malone are excellent.
The Seagull plays Fridays and Saturdays at 8 p.m. and Sundays at 3 p.m. through March 6 at the Classic Theatre, 1924 Fredericksburg Road. Tickets can be obtained online or by calling (210) 589-8450.
Kurt Gardner's theatre reviews are also published at www.BlogCritics.org.
EXTRA
Click to view the program for the Classic Theatre production of The Seagull
---
The Seagull
by Anton Chekhov
Classic Theatre of San Antonio
Fridays-Sundays,
February 12 - March 06, 2016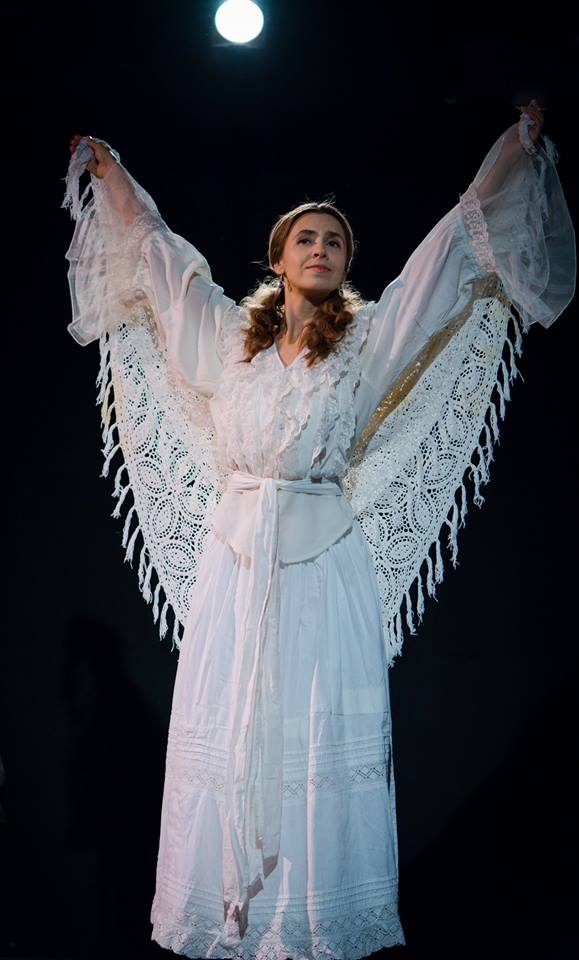 The Seagull runs February 12 - March 6. Show times are Fridays and Saturdays at 8 p.m. and Sundays at 3 p.m.
Call the box office for tickets or group rates: (210) 589-8450 or purchase tickets online at www.classictheatre.org. There is no service charge for using the ticket service.
Tickets prices are $25 for general admission, $20 for military/seniors/educators and $10 for students.
The Classic Theatre is located at 1924 Fredericksburg Road, in the heart of the Deco District. The theatre has accessibility for the handicapped.
Tickets $10 students, $20 senior/military/EDU, $25 general admission