Review: A Night with Janis Joplin by Zach Theatre
by David Glen Robinson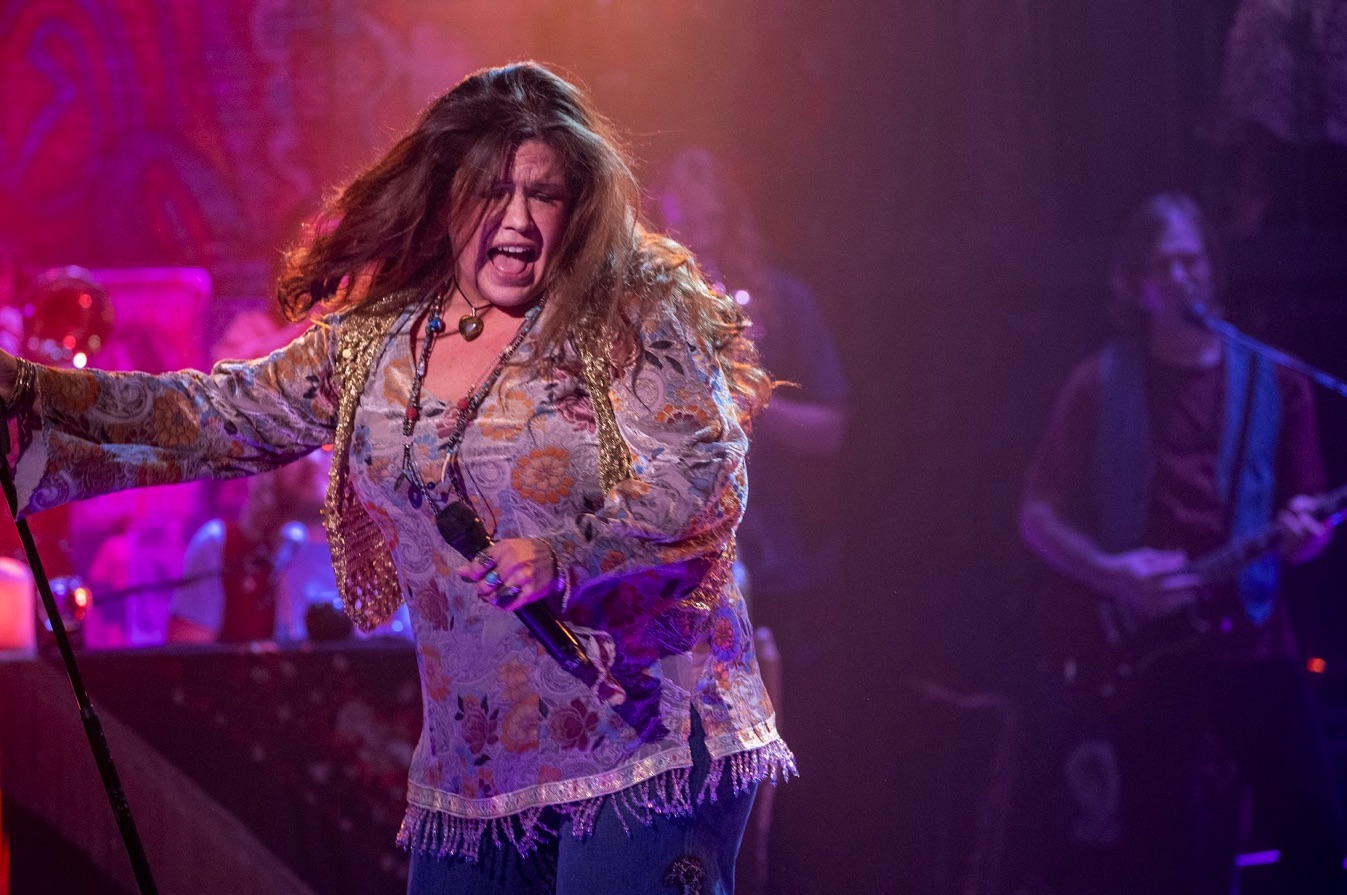 Zach Theatre has once again produced one of its brightest assets, A Night with Janis Joplin, at the Topfer Theatre. The show is perfect for midwinter in Austin. The blues and rock songs, sung and played by headliner Mary Bridget Davies and a highly talented ensemble of singers and musicians, give us a set of popular music of the Sixties and earlier decades of blues singers.
Davies makes a career specialty of Joplin; she has down to a T the punches, kicks, and microphone judo of the fiery but loving rocker, and through the show Davies gains a closer and closer evocation of Joplin's voice. Her four backup singers, the "Joplinaires," also serve as flashback characters of blues singers from the past, singing some of their memorable numbers. The blues greats are Aretha Franklin, Nina Simone, Etta James, Odetta, and Bessie Smith. Their actor/singers are Nattalyee Randall, Tawny Dolley, Tricky Jones, and Imani Ani.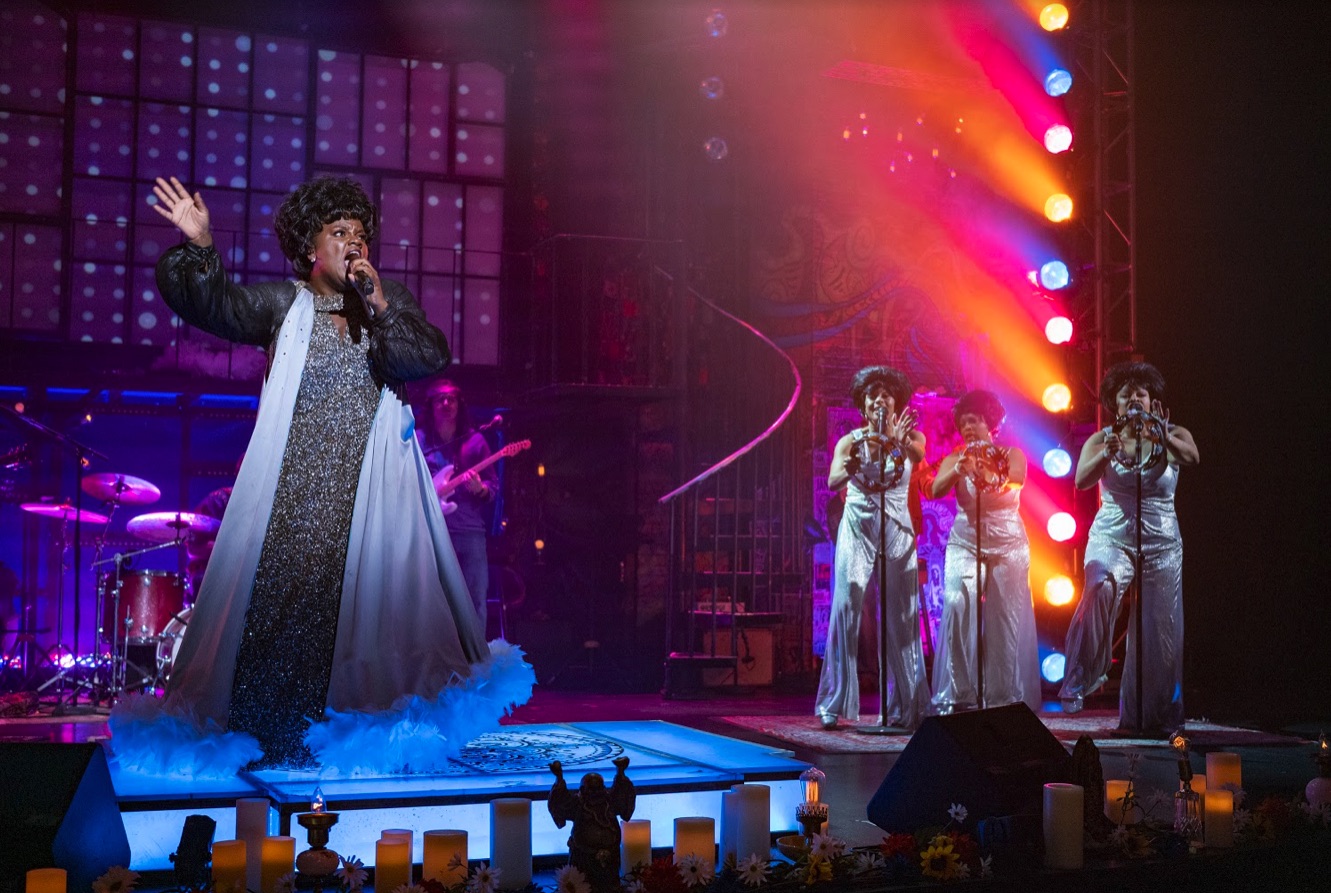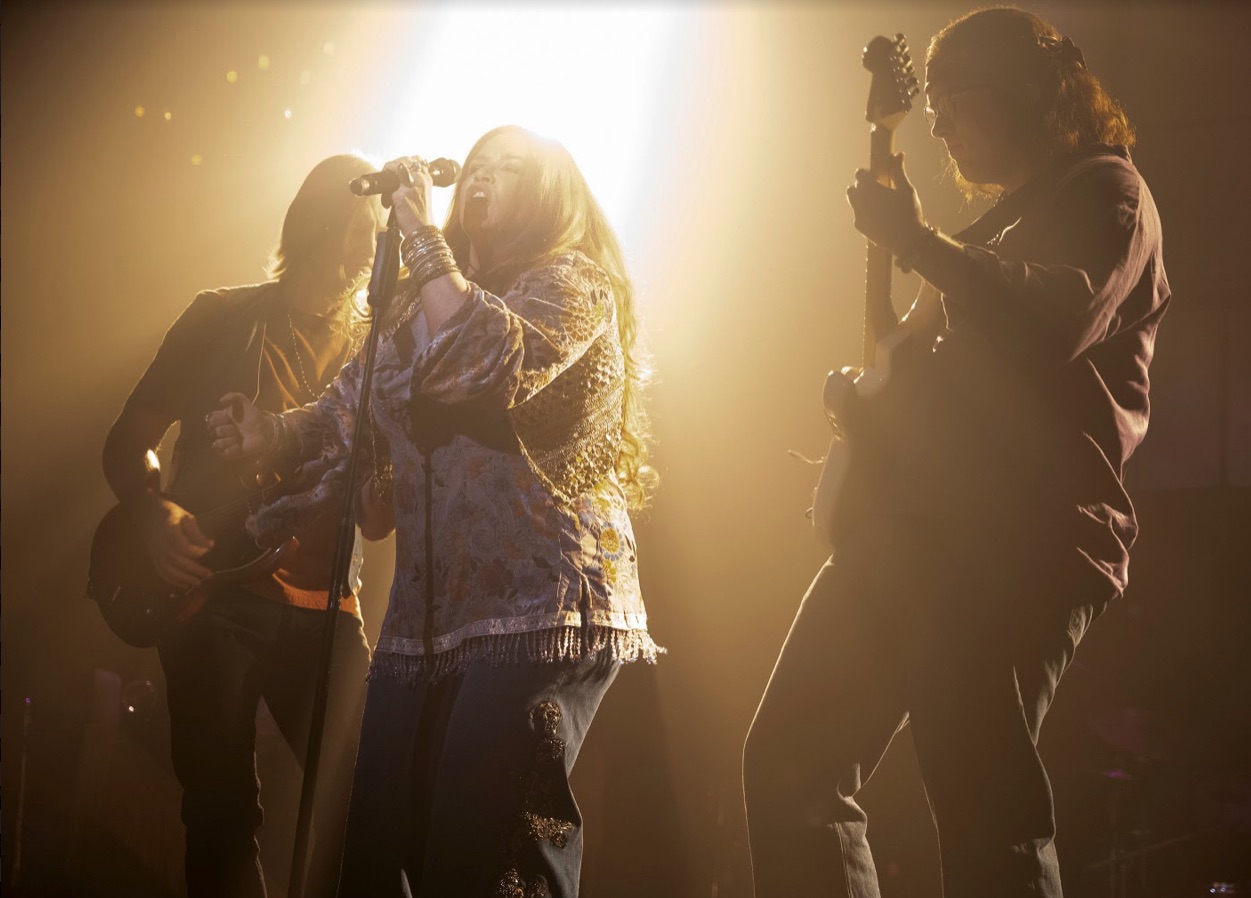 But the songs "Piece of My Heart" and "Ball and Chain," showcased by Davies, are worth the price of admission by themselves. "Ball and Chain," especially, provided the moments when Mary Bridget Davies achieved Janis-perfection, giving us Janis' well-amped gravelly wail that seemed to echo off the stars and point out a pathway to the future for many of that generation. "I'm Gonna Rock My Way to Heaven" says it directly in its lyrics. "Kozmic Blues" is spelled correctly, not just for the song, but also for the inspiration it and all of Joplin's songs seemed to offer the marginalized seekers of the Woodstock and Haight-Ashbury generation of the middle and late Sixties.
Janis' songs expressed the longings of those who wanted to live in peak experiences regardless of how they got there. Of course, nobody can live at the peak for long periods, especially when drugs and alcohol are the routes to the apex, and Janis became a martyr and icon of the romantic revolution that put its mark on that time. But A Night with Janis Joplin gives meaning to the otherwise trite phrase that the music lives on. We all can be grateful for that.
The Zach Theatre production of A Night with Janis Joplin lives up to its traditionally high standards, and it pays respect and honor to the show written and directed by Randy Johnson, with musical direction by Allen Robertson. The show is highly recommended to all lovers of the blues and to those who in their youth felt those longings for life without limitations. A Night with Janis Joplin runs January 29 – March 8, 2020 in the Topfer Theatre at Zach Theatre, downtown Austin.
EXTRA
Click to view CTXLT review of the 2013 premiere presentation with links to other 2013 reviews
---
A Night with Janis Joplin
by Randy Johnson, featuring recreations of Joplin's music
Zach Theatre
Wednesdays-Sundays,
January 29 - March 08, 2020
Performances begin January 29, 2020, and end on March 8, 2020, with shows Wednesdays through Sundays at 7:30 pm and Saturdays and Sundays at 2:30 pm, and some added Tuesdays at 7:30 pm.
Tickets: Start at $25 available at ZACH's box office - (512) 476-0541 x1, zachtheatre.org
Age Recommendation: 17 and up for strong language, political commentary, and adult themes
Run Time: One hour and 40 minutes.