Review: STATIC: An Evening of Casey Wimpee Transmissions by Theatre Synesthesia
by Michael Meigs
Theatre Synesthesia keeps you in dim light looking down into the pit for Casey Wimpee's Static, which seems entirely appropriate. The playwright's vision for these short pieces is not unlike that of Dante looking down into lower circles of hell.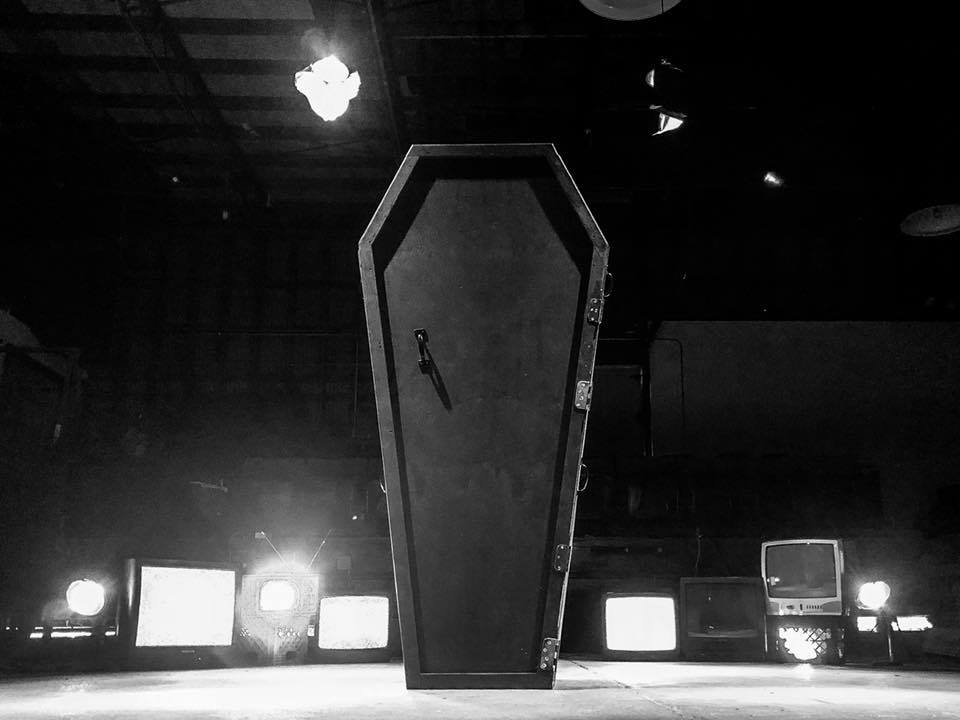 You'll be visiting first with a manic soul who doesn't at first realize he has passed away. Instead of the poet Virgil as his guide, Brett Howard will have Nicolas Kier as a hectic unnamed greeter very like Dracula, especially when with the long-held rictus of a smile he closes the coffin upon the new arrival. And the second set features a couple — Devin Finn and Marci Blackwell — who are hopped up and television-struck, hungry and nauseated at the same time. The movement of these 50 minutes is from incorporeal reluctant surrender to nothingness to a frenzy of obsession with immediate sensation.
These are scenes rather than stories. Playwright Wimpee has written them in language so stessed that it's practically projectile. It's vivid, unpredictable, at times horrific. Perfect actor bait: these performers, all devoted to the power of language, must have shivered in anticipation when first reading this script. Director America Archer encouraged them to run with it like wild horses.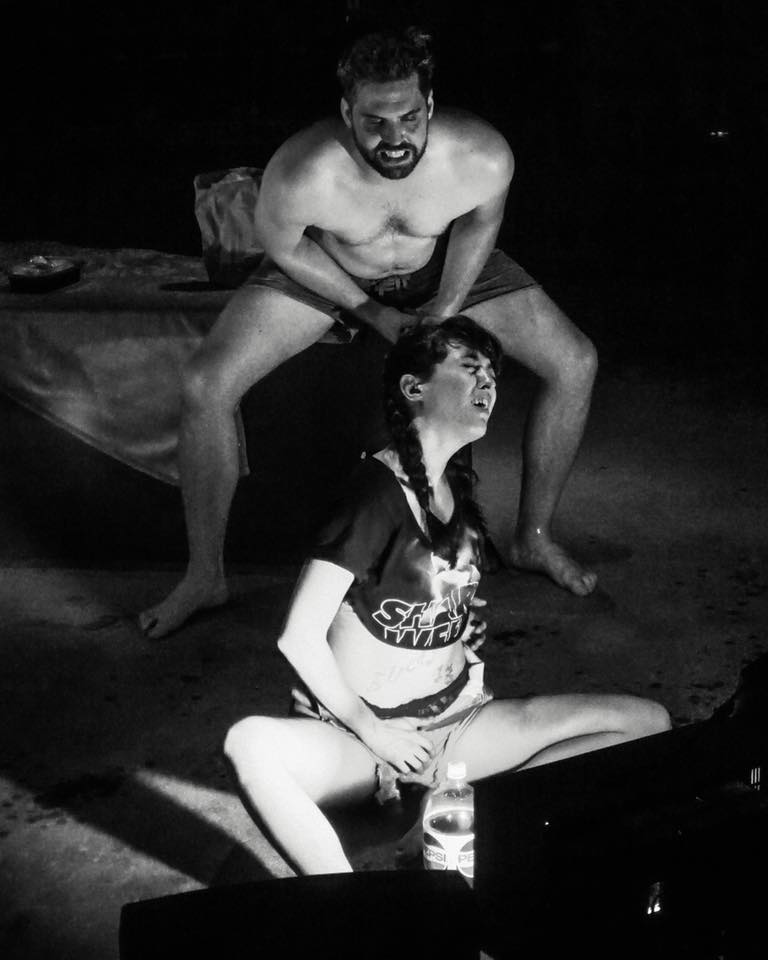 Static is not white noise, the comfortable background buzz of everyday life. Wimpee's static is offered as the ultimate consequence of our shortened attention spans. His characters free associate, echo one another, drop into cries, clucks and howls; the recently deceased is fixated on scenes from the execution line of a poultry slaughterhouse. The hectic couple fling about the stage, not connecting except in short bursts, their attention flickering from the blue light from a semicircle of television screens to containers of takeout food that wind up smeared across the stage. Their slovenly dress and distracted mutual reproaches reduce them to little more than animals; the absurdities of random media have driven them mad.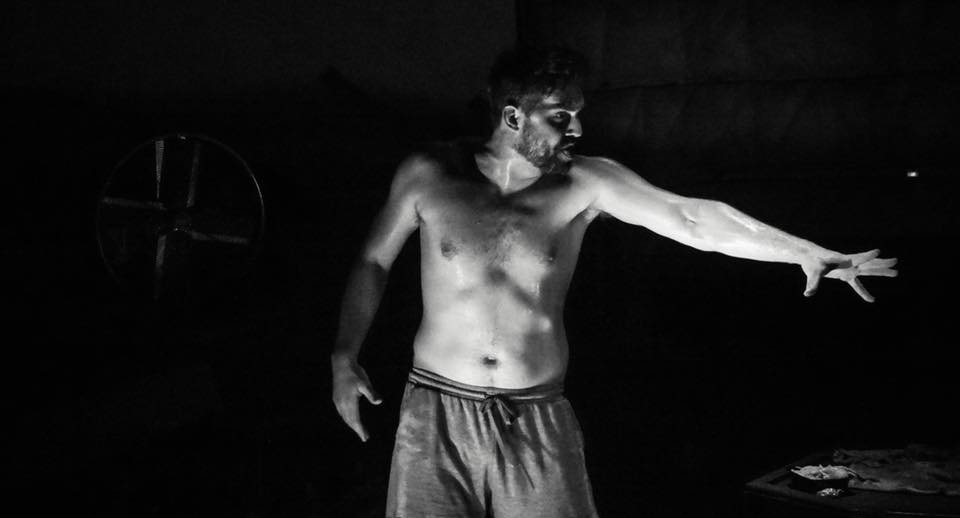 The energy poured into these scenes by the Synesthesia actors raises the actions from skits to suggestions of devastating catastrophe. Dialogue is sharp and searing. At times it approaches poetry, but words pour forth with such force that one has no time to appreciate the art. Afterward, when one has had time and silence enough to recover from the playwright's sardonic depiction of trauma, a quivering desperation remains in one's memory.
One pleasure of these fifty-five minutes of extremity is seeing this demonstration of the actors' versatility. Blonde Dracula Kier was recently featured in Zach Theatre's sweetly reassuring Good Night Moon and was earlier a hapless wannabe in the title role of Theresa Rebeck's The Understudy. Devin Finn, a dim brute in this piece, was an egotistical midlevel movie actor in Rebeck's piece and portrayed an overeducated and slightly fey young writer in Jarrott Productions' Seminar. Marci Blackwell's half-buttoned, glazed-eyed careless harridan contrasts with her confident role as Asia Booth in Wimpee's The Brutes and her droll appearance as an e-mail-composing ditz in Bottle Alley's Self Portraits. I haven't seen Brett Howard before but the company he keeps is certainly enough to recommend him.
And congrats on the sly program sheets, which come disguised as fortune cookies in cardboard take-out pails.
---
STATIC: An Evening of Casey Wimpee Transmissions
by Casey Wimpee
Theatre Synesthesia
Wednesdays-Saturdays,
June 06 - June 16, 2018
Wednesdays - Saturdays at 8 p.m., June 6-9, June 13-16, 2018 at THE MUSEUM OF HUMAN ACHIEVEMENT, Springdale & Lyons, Austin, 78702.
Advance General Admission Tickets $11.34 including service fee at


or $15 at the door.
For more information go to @TheatreSynesthesia on FaceBook or Instagram or e-mail theatresynesthesia@gmail.com