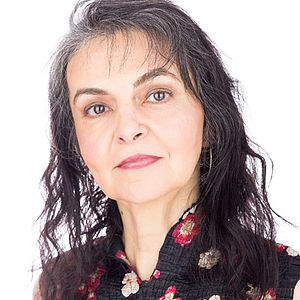 Strip, the Musical is a showcase of the old Austin performance community, revolving around the central figure of Amparo Garcia-Crow, who's the producer, director, and writer of this huge independent show. As one of a talented group of UT-Austin drama students in the 1980s, Garcia-Crow launched a lifelong national performance career of multimedia, multimodal performances that defied characterization as only music, only theatre, or only dance.Her motto seemed to be "all of this, and more." An example that comes to mind is her show, ca. 1989, Out of the Corner of My Eye, which featured onstage her newly formed band Mooncoup. Their music (all songs by Amparo) tied together dramatic monologues and dances by multiple artists. In the ensuing almost thirty years, Garcia-Crow has only perfected her multi-multi chops. While Mooncoup is a fading memory, Garcia-Crow offers yet another large scale theatrical event, Strip, the Musical, an entirely independent production.
The show is a multimedia blitz with the usual modes—live music, dance, video—and others, notably performance on the aerial silks (two strips of fabric on which the aerialist climbs, twirls, and dances). The action in all these modes is heavily scripted, as is the dramatic presentation. And it is all about the lives and tragedies of three twentieth-century popular culture figures: Lenny Bruce, Candy Barr, and Josephine Baker. One feels that some of Lenny Bruce's speeches are taken directly, as quotations, from Bruce's stand-up comedy performances.The same is true for the writing and biographical treatments of famed Texas stripper Candy Barr and the speeches and affidavits of exotic dancer Josephine Baker. Strip, the Musical has a triple focus as a result, and, given the tumultuous, tragic lives of these often overlooked, almost closeted twentieth-century celebrities, the show cannot escape classification as a tragedy. It is also a strong musical, with 29 songs (cut down from 32) by composer Arthur Shane.The overall impression is that Strip, the Musical is a kind of Hamiltonesque sex history of the twentieth century demi-monde minus Hamilton's hip-hop inflections.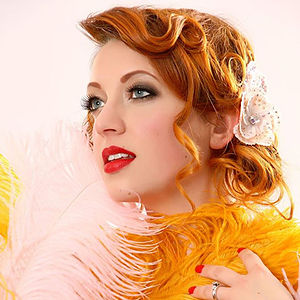 The cast is huge, and all the performers work extremely hard to portray multiple characters and sing and play the songs. The show is presented on what is essentially a thrust stage (built and lit by stage designer David Rose), with performers rushing on and off to change costumes in full view of the house. These qualities and the material give the show a composite nature and a very busy feel. The performers' exertions are palpable but they succeed in achieving the goals of this complex show. Standouts include but are not limited to Feliz Dia McDonald, Fritz Blaw, Skye Stickler, Tolly Moseley (an aerialist worthy of Cirque du Soleil), Anna Maria Garcia, and Otis Cook.

Jolie Goodnight of the Jigglewatts Burlesque Revue plays Candy Barr as the stripper in full. She brings the bumps, she brings the grinds, she brings the all-out tassel counter-twirling emblematic of 1950s striptease.She also reveals impressive singing abilities, forming part of the foundation of Strip, the Musical's success. Standing boldly at the microphone in her zaftig, Rubenesque beauty (the difference between full nudity and the wispy adornments of burlesque performance is a distinction without a difference), Goodnight shows mastery of her music. But departing from the ancient themes of torch songs, Candy Barr's songs illuminate only her loss and unrelieved pain. Kudos to Goodnight, and to Garcia-Crow and Arthur Shane for their songwriting.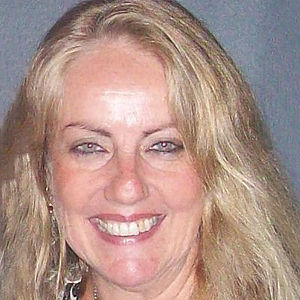 In addition to Jolie Goodnight, there is Terri Lynn Raridon. In any line-up of ten dancers and actors on stage, the one you can't tear your eyes from is Lynn Raridon. She enacts several minor characters with skill, humor, and character voices, and creates most of the show's enlivening choreography. In return for all that work, Raridon delivers the key theme-revealing line, "There is no comedy without pain."
The music by composer Arthur Shane was expertly performed under the direction of John Henderson and an apparently anonymous jazz ensemble from UT-Austin. In a trend disturbing to reviewers, independent shows are increasingly going programless, expecting and sometimes saying that information may be found on the website. The musicians' names were not found anywhere on any page of the website for Strip, the Musical.
Amparo Garcia-Crow and friends have put together an impressive full-length musical. The show was not altogether satisfying, however, because the evening-length show was declared to be Part I. So much material on the three subjects of the musical was amassed that another evening of performance, Part II, is projected, although no dates or venues have been set.It is laudable that the producers are aware and honoring of the flow of creative energy, following wherever it leads.
One suggestion, not out of bounds for a reviewing writer, is proposed for consideration.The story of Josephine Baker is alarming, almost shocking, and immensely pertinent to civil rights and gender issues right up to the minute. Most touching in the show was a projected photograph of Josephine Baker walking to the podium of MLK's March on Washington in 1963.She was the only woman to speak where MLK delivered his "I Have a Dream" speech, although Mahalia Jackson was present on the platform.On Baker's plain, dark dress stood a long line of French arts and military medals (she spied for France in World War II).The immensely strong material gathered regarding Baker and presented in Strip, the Musical could be plucked out of the show and with slight amplification made into its own stand-alone musical.This proposed new direction would relieve the burdens of presentation on the current Strip, the Musical and add a new original production to the repertoire of Austin's musical arts.
Strip, the Musical plays until January 28, 2018 at the AFS Cinema Event Hall at The Linc on Middle Fiskville Road in central Austin. But, ahem, adults only. Mature adults will be richly rewarded by the show. Recommended.
POSTSCRIPT, October 18, 2018
Musical Note on Strip! The Musical
It is rare for reviewers to revisit public performances months after the show closes. In the case of Strip! The Musical, the compelling music begged for more attention, notably for the musicians who formed a professionally skilled ensemble on very short notice. They filled an evening length show with period music, production numbers, and memorable ballads and laments sung by the main characters.
Artistic Director Amparo Garcia-Crow is well-known for having made unusual high-talent finds over the length of her career. Perhaps her major find for Strip!, after Jolie Goodnight of course, was composer Art Shane, who bases in Los Angeles. A musical fountainhead, Shane composed 33 original songs for Strip! The Musical, an achievement crying out for much more recognition than could be provided by a show that played for only one weekend. Worse, as far as this reviewer knows, there are no substantial plans for recording and marketing the music.
The artist making the music real was Musical Director and Conductor John Henderson. He tapped his connections at UT-Austin to recruit a hardworking trio in the Jazz Studies program there. They were:
Marco Antonio Santos, guitar
Will Baroni, bass
Chase Ozment, Drums
Henderson himself played keys.
We hope to see and hear these talented musicians playing on the Austin music and arts scene frequently.
--David Glen Robinson
---
Strip, The Musical
by Amparo Garcia-Crow
FronteraFest
Tuesday-Saturday,
January 23 - January 27, 2018
Marchesa Theater
Austin Film Society Events Hall
6226 Middle Fiskville Road
Austin, TX, 78752
Marchesa Theatre, Austin Film Society Event Hall
6226 Middle Fiskville Road, Austin 78752

Tickets: $30 or $100 (VIP), plus fees

January 23 (Sneak Preview), 24, 25, and 26, 2018 at 8:00 pm; January 27 at 3:00 pm and 8:00 pm