Review: You Can't Take it with You by Classic Theatre of San Antonio
by Kurt Gardner
The Classic Theatre launches its 10th season on a high note with a rollicking production of George S. Kaufman and Moss Hart's Pulitzer-Prize-winning comedy You Can't Take it With You. On opening night, the appreciative audience roared frequently with laughter – a tribute to both the timelessness of the piece and the skill of the actors performing it.
Allan S. Ross plays "Grandpa" Martin, the patriarch of the Vanderhof family. A former businessman, he simply walked away from his company years before to frankly start doing whatever the hell he wanted. His laissez-faire attitude has spread to his family and even to visitors who'd arrived at his home for a specific purpose and ended up staying for years.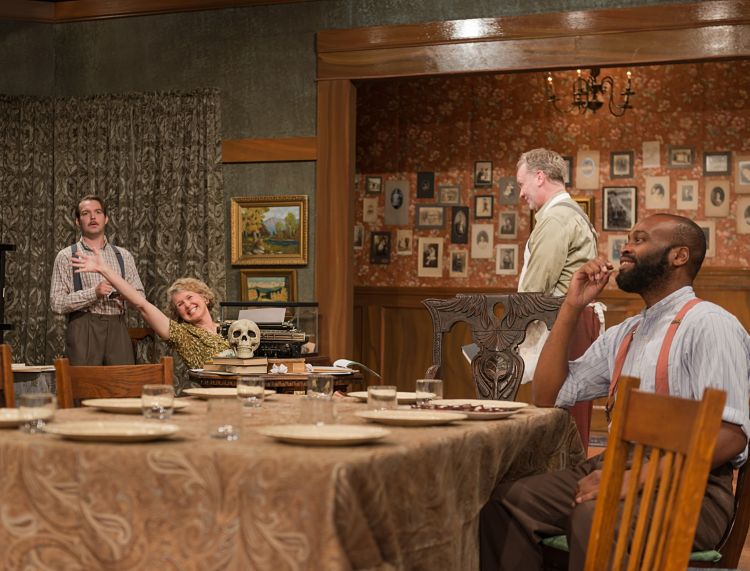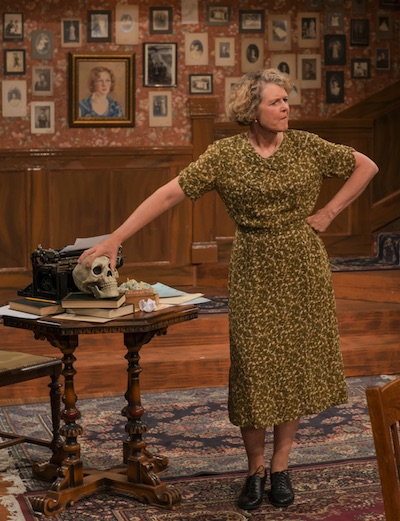 His daughter Penelope (Catherine Babbitt) has artistic ambitions and bounces between writing plays and painting, but never manages to finish either. Her husband Paul (Andrew Thornton) manufactures fireworks in the basement, with the help of Mr. De Pinna (John O'Neill), one of the aforementioned visitors who never left.
Penelope and Paul's daughter Essie (Randee Lutterloh) is an aspiring ballerina and candymaker whose husband Ed (Steven Starr) plays the xylophone and sells the candy to neighbors. Essie's ballet tutor, Boris Kolenkhov (Jim Mammarella), is a lusty Russian expatriate who encourages his student's ambitions while secretly confiding to Martin, "She stinks!" Even the maid, Rheba (Megan Van Dyke), is comfortable enough with the family to have her boyfriend Donald (Justin Keown) spend the night with her in the Vanderhof home.
The black sheep of the family is Martin's other granddaughter, Alice (Maggie Tonra), who actually goes to work every day and is involved in an office romance with Tony Kirby (Hunter Wulff), the son of the company president. When they make plans to wed, Alice realizes that it's time for the two families to meet, a prospect that fills her with dread.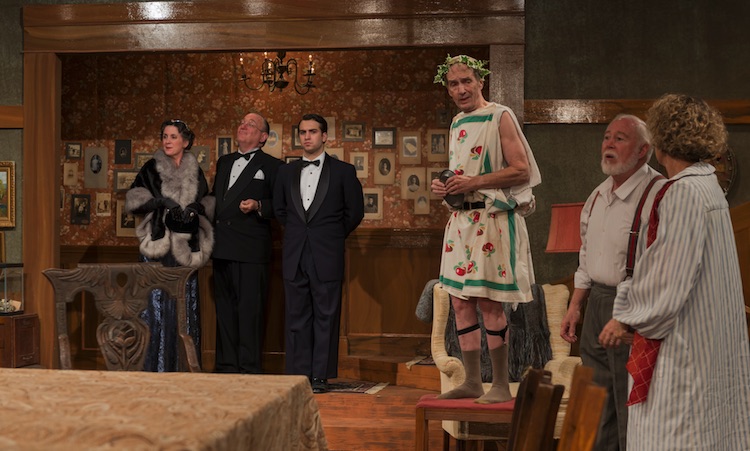 Although Alice is fiercely devoted to her crazy clan, she is worried that her beau's upper-crust parents (Byrd Bonner and Christi Eanes) will be mortified by them. After making her family swear that they'll put away the snakes, xylophones, fireworks, and outrageous behavior, she schedules a dinner. All of her careful planning becomes useless, however, when the Kirbys unexpectedly show up a day early and observe everyone in full-on eccentric mode.
Though this comedy gem premiered on Broadway more than 80 years ago, it hasn't aged a day. If anything, the references to the Great Depression and other 1930s events add to the charm.
Ross is terrific as the patriarch, and the actors portraying his offbeat offspring are obviously having a blast with the material. Babbitt and Thornton, who recently played a quite different couple on the Classic stage, are hilarious, especially when Babbitt deadpans lines like "You'd think with one girl and 40 monks, something would happen."
The rest of the ensemble is also excellent. Tonra and Wulff are convincing as the star-crossed lovers, as are Van Dyke and Keown, whose roles may seem stereotyped today but were actually quite progressive for the 1930. Bonner and Eames are also delightful as the snooty Kirbys, with Bonner particularly delivering lines that drip with snobbery.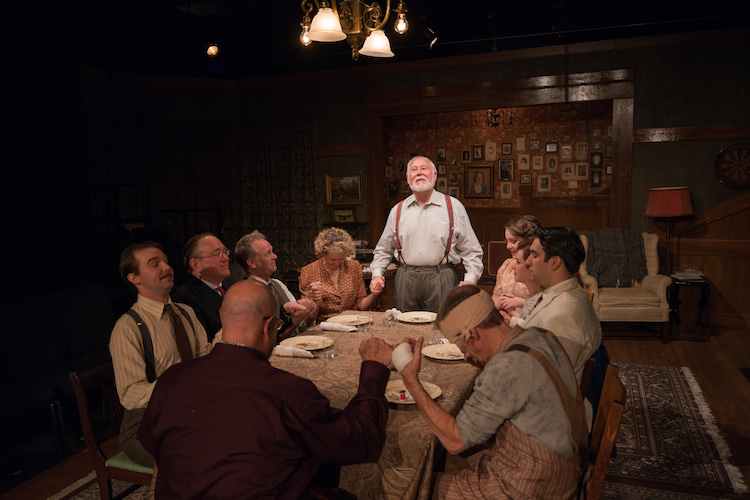 In addition to the central cast, Whitney Marlett is a hoot as the intoxicated actress who's been enlisted to read through one of Penelope's plays, and Magda Porter garners laughs as the seemingly imperious but equally zany Grand Duchess Olga. As the IRS agent Henderson, the sole straight man in the show, Vincent Hardy still manages to add to the comedy with his stunned reactions to all the lunacy going on around him.
Mark Stringham directs this energetic production with verve, keeping his characters running in and out of all corners of the stage. Diane Malone's set design looks great, as do Jodi Karjola's era-perfect costumes. Rick Malone's sound design is also effective, and the vintage tunes played before the show and during the intermissions capture the mood of the era.
You Can't Take it With You plays Fridays and Saturdays at 8:00 p.m. and Sundays at 3:00 p.m. through Oct. 1 at the Classic Theatre, 1924 Fredericksburg Road. Tickets can be obtained online or by calling (210) 589-8450.
Kurt Gardner's theatre reviews also appear at www.BlogCritics.org
---
You Can't Take it with You
by George S. Kaufmann and Moss Hart
Classic Theatre of San Antonio
Fridays-Sundays,
September 08 - October 01, 2017
September 8 - October 1, 2017
Fridays and Saturdays at 8 pm
Sundays at 3 pm
Special events
Opening Night – September 8, 2017. Please join us for a complimentary opening night champagne reception.
Community Talk – Back –Sunday the 24th after the show
Shows are held at The Classic Theatre located at 1924 Fredericksburg Rd. The theatre is handicapped accessible.
Tickets are available online now at www.classictheatre.org. If you have questions, please contact The Classic Theatre Box Office at (210) 589-8450.
Ticket prices are as follows:
General Admission: $32
Senior, Military, Educator or SATCO: $28
Student: $17