Review: Hairspray by Playhouse San Antonio
by Kurt Gardner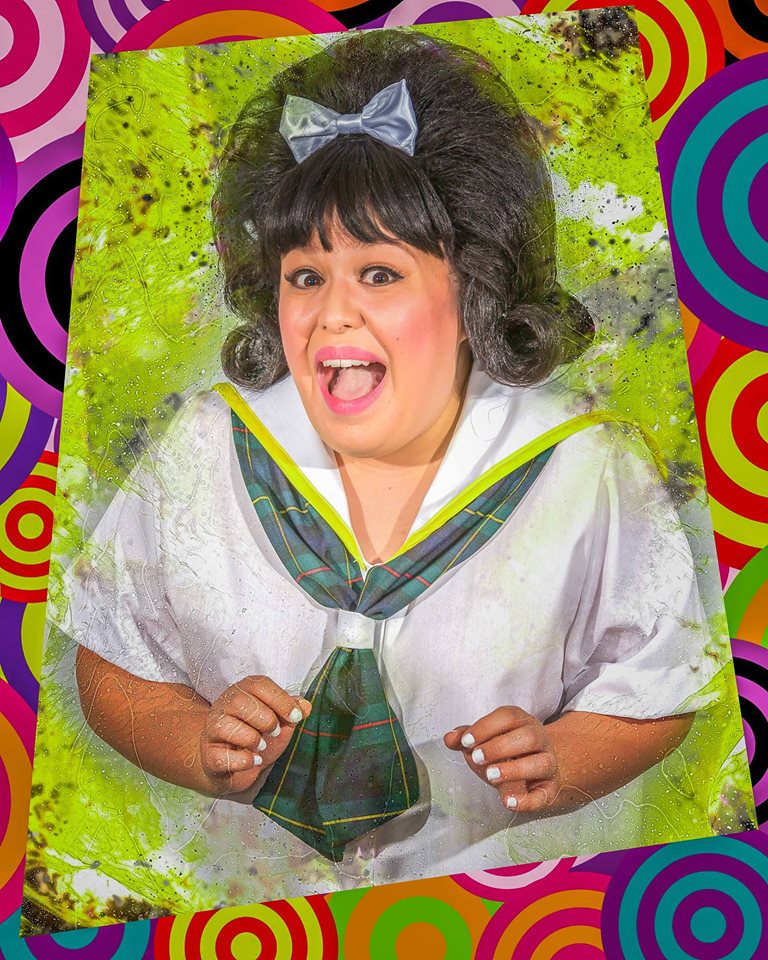 Plus-sized Tracy Turnblad longs for acceptance among her peers. When she tries out for the local television show for teens, "The Corny Collins Show," she becomes its unlikely star, demonstrating a nifty dance move she learned from a black student, Seaweed J. Stubbs. This motivates her to break through the color barrier so that African-American kids can appear on the show all the time, not just on "Negro Day."
Velma Von Tussle, the show's racist producer, is appalled by Tracy's sudden popularity and even more so by her attempts at integration. She's been grooming her spoiled daughter, Amber, for the top spot on the program, and Tracy is getting in the way. Amber is also furious because her rival has drawn the eye of her boyfriend, the Elvis-style Link Larkin.
Fortunately, Tracy has allies in her equally large mom and Seaweed's mother, Motormouth Maybelle, who hosts "Negro Day" and is a local celebrity in her own right. Tracy's best friend, Penny, also supports her efforts, especially since she's attracted to Seaweed. But when they stage a protest march in front of the television station, Velma calls the police and Tracy lands in jail. Can true love prevail? Will "The Corny Collins Show" be integrated?
The overriding theme of Hairspray is acceptance of those who are different, but the music by Marc Shaiman, with lyrics by Shaiman and Scott Wittman, along with the book by Mark O'Donnell and Thomas Meehan, delivers the message with a light touch and without preaching. In the spirit of the source material by John Waters, there's some mildly raunchy humor included.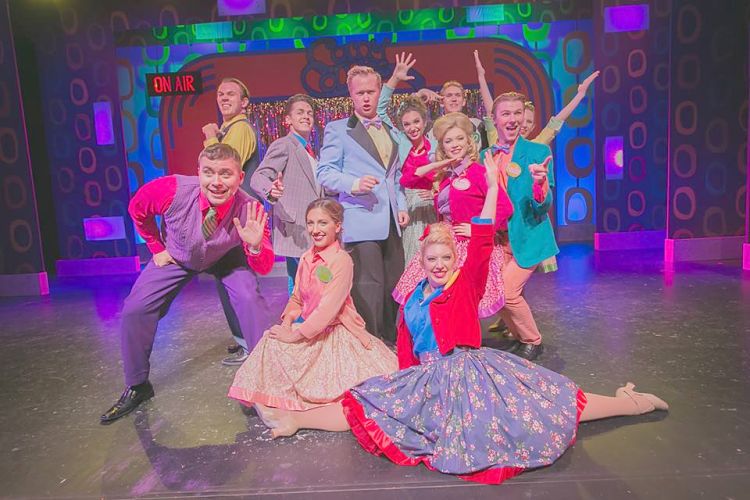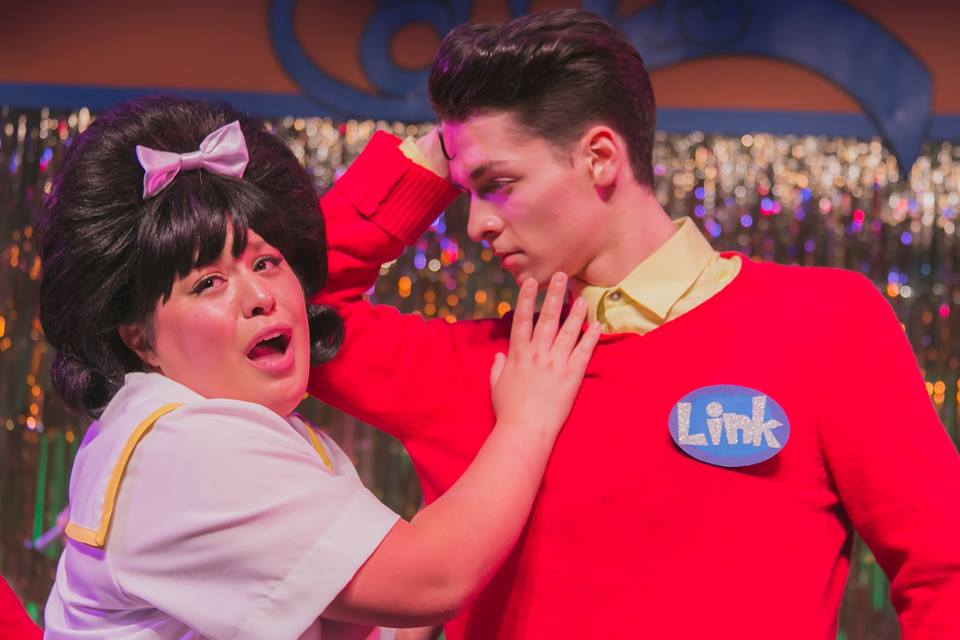 The cast of the Playhouse production is great. Kass Ortiz shines as Tracy, and Cade Thomas is an appropriately smooth Link. David Nanny and Stephen Martinez are a hoot as Tracy's parents, and Emily Cleveland is amusing as the awkwardly enthusiastic Penny. Julian Canales and Danielle King are terrific as Seaweed and Motormouth, and Ginger Gamble Martel and Presley Weber are perfectly hissable as the Von Tussles. Also appealing are Kyla Smith as Little Inez and Brendan Brady as Corny Collins.
The ensemble is excellent, too, backed by Josh Pepper's fine six-piece orchestra and choreographed with energy by Courtnie Mercer. Nicholas Ponting's scenic design is appropriately big and splashy, evoking 60's nostalgia with its giant television set wrapped around the proscenium. Dan "Doc" Heggem's lighting is likewise bold and colorful, and Noel Jordan's costumes are spot-on. Directed with verve by Omar Leos, this is a fun show for the whole family.
Hairspray plays Fridays and Saturdays at 8:00 p.m. and Sundays at 3:00 p.m. through Aug. 6 at the Playhouse San Antonio, 800 West Ashby Place. Tickets are available online or by calling (210) 733-7258.
Kurt Gardner's theatre reviews also appear at www.BlogCritics.org.
---
Hairspray
by M. Shaiman, S. Wittman, M. ODonnell & Thomas Meehan, based on John Waters' film
Playhouse San Antonio
Fridays-Sundays,
July 07 - August 06, 2017
Musical - RHR Theater
Jul 7 - Aug 6